Yesterday's Fun!!
---
Yesterday we went riding, this is the first time I rode Taco our new Paint gleding we had to switch horses before the pictures were taken so I'm back on Misty as always but still....HE'S FREAKEN SWEET TO RIDE!!!! Very mellow and obedient. Wasn't obsessed with trying to keep up although he was the biggest horse so we kept up fine but OOOHH I love hime already. He's soooo sweet!! Well here are pictures only a few riding shots.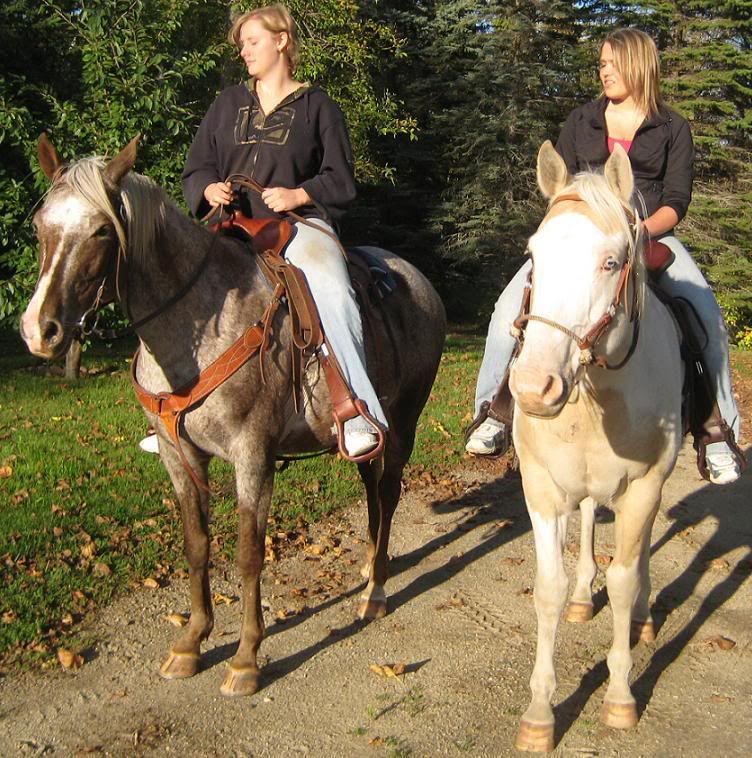 Dad accidently cut Taco's head off lol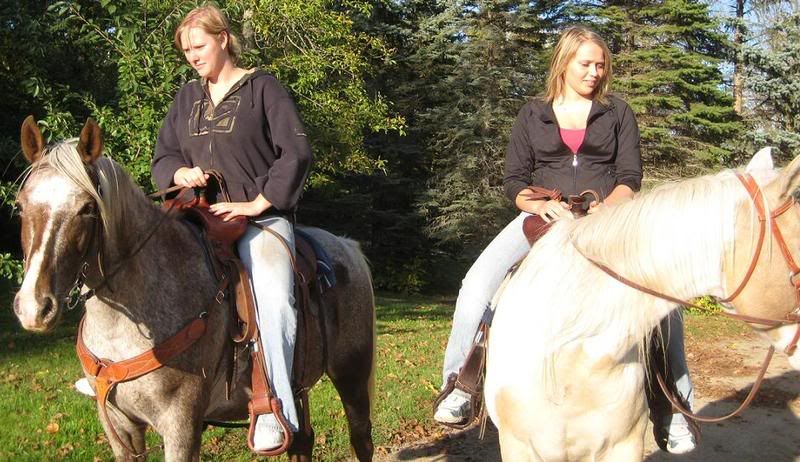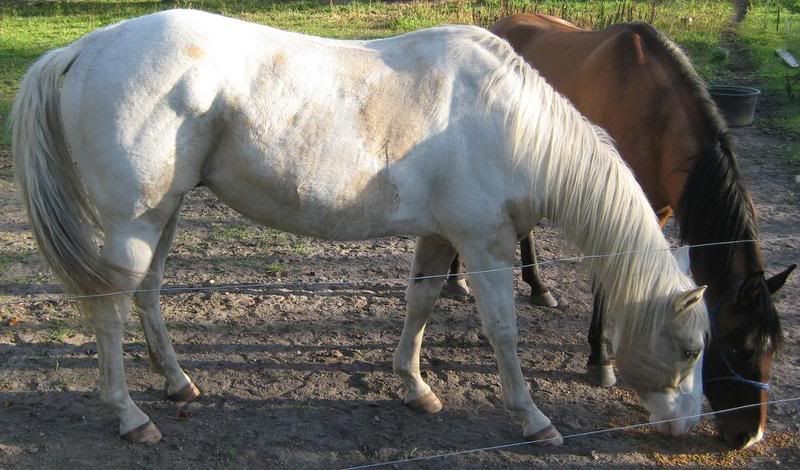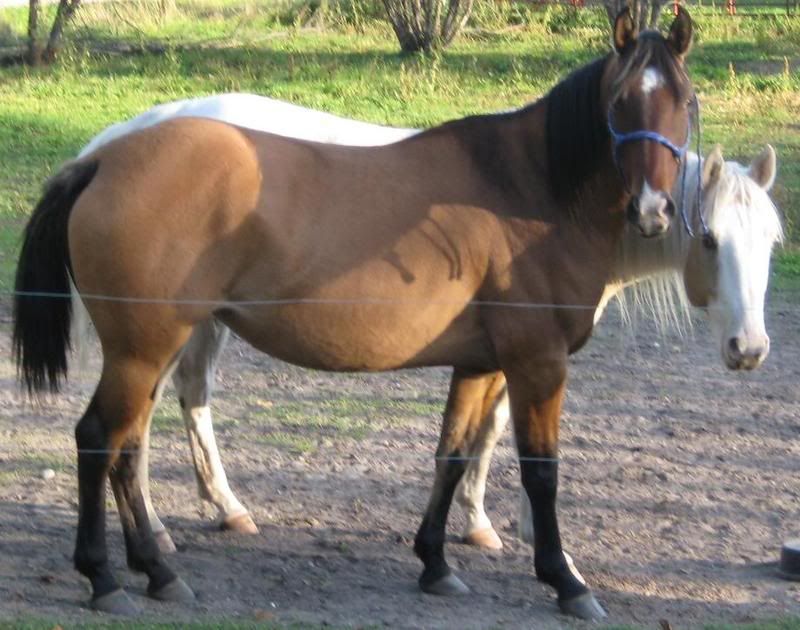 Some of Oggi.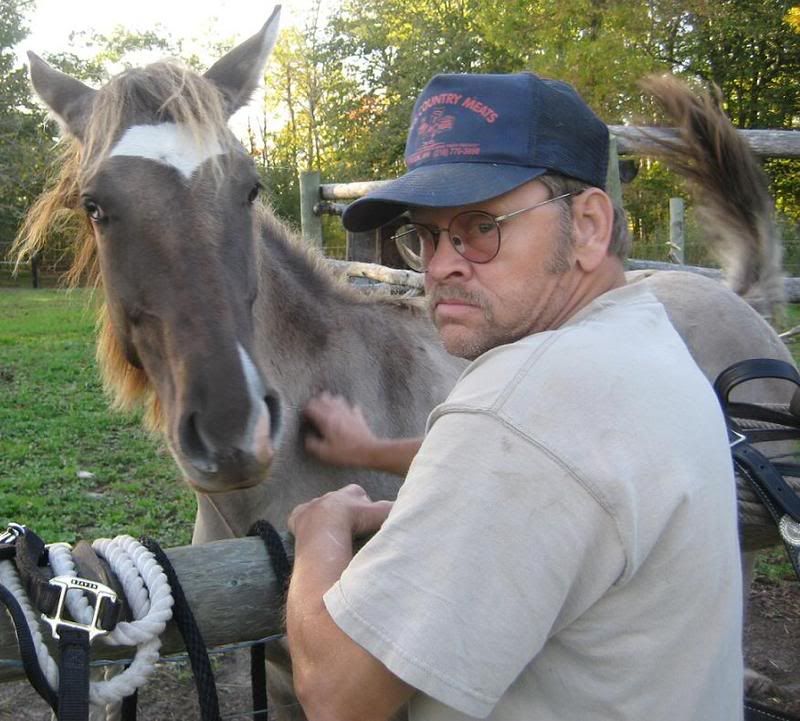 Some of PK, I really don't care for the way she's built, her bootie is way tiny for her body :S and her neck is always cranked way up...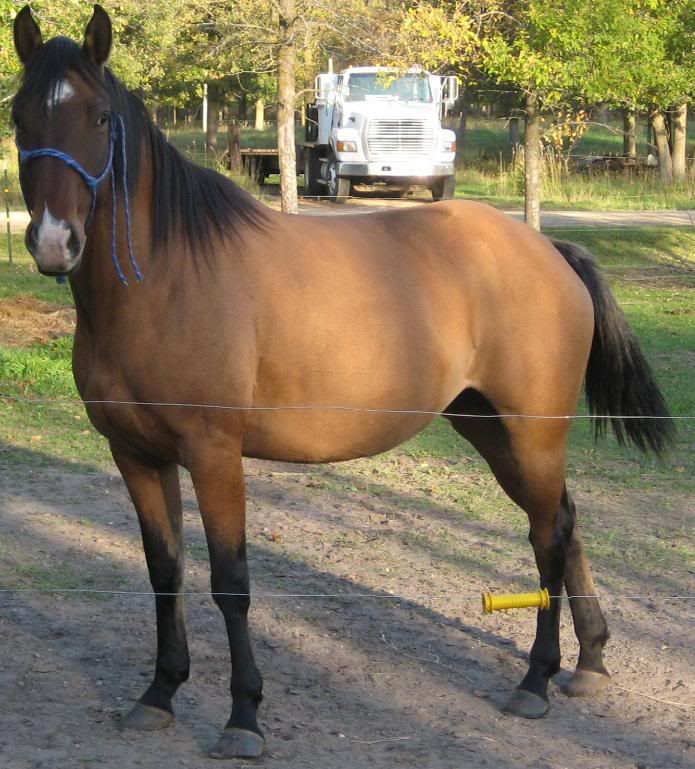 Then my new buddy Taco!!
Cute pictures!
PK (I think? the bay?) might not stand so funny if his/her feet were done. Not trying to attack you at all, just pointing it out.
---
The lovely images above provided by CVLC Photography cvlphotography.com
Yeah, she's going to get trimmed this week but even when her feet are done she stands funny.
They are too cute! :)
---
Ride more, worry less.
I actually think that mare has a very kind eye! I bet she'd mare a killer trail pony!
Lot's a great photos. A lot of horses with really neat coloring