Foal
Join Date: May 2008
Location: Flinthills, Tallgrass of Kansas
Posts: 213
• Horses: 0
Here they are.. The Good.. The Bad.. The Ornery.. and The Stinker..
---
"Horses raise what the farmer eats and eats what the farmers raises" "You can't plow in the ground and get gasoline"...Will Rogers 1932
---
Last edited by Vidaloco; 11-23-2008 at

09:16 PM

.
sunshine and red taking a nap on a cold morning
These are just a couple of my favorites right now - it seems to change every time I look at them, lol.
---
"Keep a leg on each side and your mind in the middle"
Yearling
Join Date: Jul 2008
Location: between florida and maryland, usa.
Posts: 759
• Horses:
1
Apachiedragon, I really like the picture of your buckskin looking like an indian!
Beautiful pictures everyone!
---
TM Tardy's Chick "Hunter" - 13 yo Paint
Remmy - 18 yo Morgan/QH cross
Gunner 3/31/11, Heidi 7/2009 Miniature Sicilian donkey

I have a few favourites...ok like 6... it's too hard!
---
Quote:
Awesome pics! All mine are on myspace right now, and I can't access them for some darn reason.....
Really pretty babies!
Hey I have a myspace I can add you if you want =]
www.myspace.com/huntseatgirl
---
Your horse can only be as brave as you are
This is my favorite of Happy: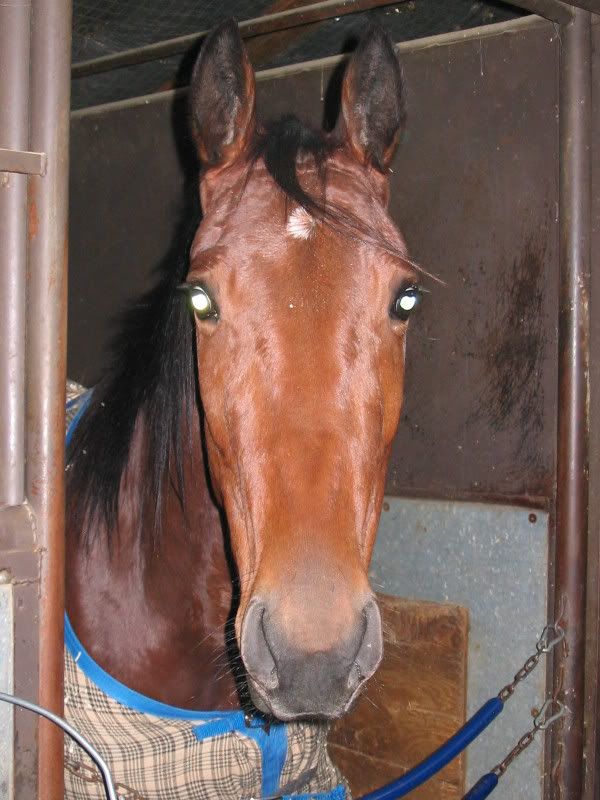 And this is my favorite of CJ:
---
Give Blood, Play Rugby