Your favorite pictures.
---
Hi, just thought it would be nice to make a thread where every one can post there favorite horse pictures including memories and good times.
it will b interesting to see eveyone's horses.


have fun guys.
Oh, I love this thread already. I spent about 4 hours the other day scanning some really old pix onto the computer, cropping, and editing them to restore color and such.
This is my first real horse Buck. This is how I learned to ride too. (I'm the baby by the way)
Then I grew up on him and had to babysit my cousins.
I have too many pictures to choose a favorite. You are more than welcome to look through all my hundreds. :)
Pictures by smrobs - Photobucket
---
Always remember that feeling of looking at a big, open country over the ears of a good horse, seeing a new trail unwind ahead of you, and that ever-spectacular view from the top of the ridge!!! Follow my training blog:
http://robertsontraining.blogspot.com/
Your such a cute little buckaroo smrobs! Mine are all on my old computer
OK I"ll add one of my favorites that I can get to. I got a T-shirt printed with this photo so I must like it.
And heres one of me with the picture I like on the T-shirt
---

"Until one has loved an animal, part of one's soul remains unawakened..."
- Anatole France
---
Last edited by Vidaloco; 06-22-2009 at

04:07 PM

.
I just recently took this pic of my mare. I just liked the angle of it and how relaxed she is....of course that's because she is eating. That girl loves her food.
Here are some of my favorites

First is my first ride on Spirit at the vacation dude ranch.
Second is my mom's first ride on him.
Third is my fav pic of all :) <3
Green Broke
Join Date: Apr 2009
Location: Queensland, Australia.
Posts: 4,488
• Horses:
1
Hahaha There are alot of fave pics!

EDIT: I don't know what happened to the pics, I'll fix it soon.
---
Sir Success. Eventer.
2000 - 2013,

well this picture is my all time favorite because its the highest award ive ever won, and that is 2005 Miss New England Pinto Sweetheart. I won it on my first pinto show horse Prisilla Dot Com and boy when i won i thought it couldnt of been true. :) i love my girl<3
I love these pictures...
This one because I think he just looks so darn cute.
This one because he finally, FINALLY looks like he's supposed to.
And this one because I think we make a pretty cute couple.
---
Twende Haraka
"Twende?"
"Yes. Like 'Wendy'...With a T."
Green Broke
Join Date: May 2009
Location: Winnipeg, Manitoba, Canada
Posts: 4,510
• Horses:
2
I have a few favs... :)
First, Cinder giving a hearty buck - LOVE it because of my position and how much effort she put into it!
Next a good pat after a short ride the day I bought her back.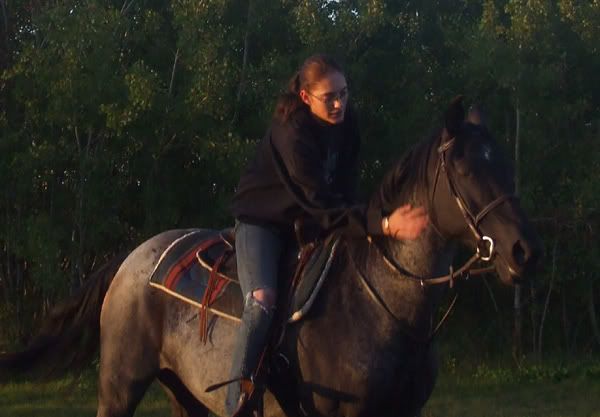 About 10 minutes after unloading her...I love her "get away from me" look!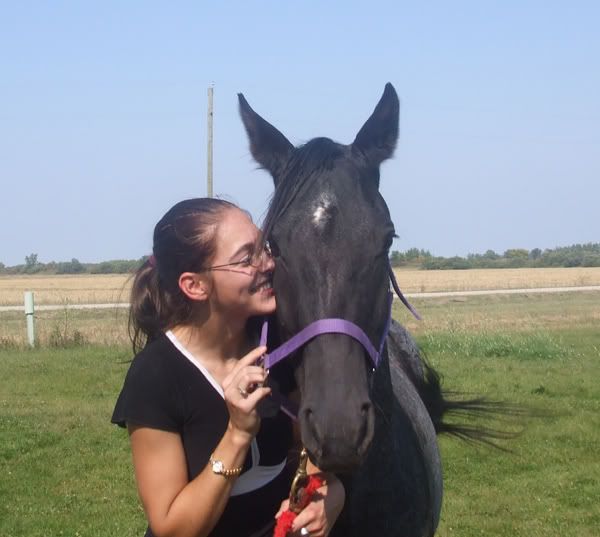 Cinder's all archy and Eve's all curious...it was their first time meeting each other!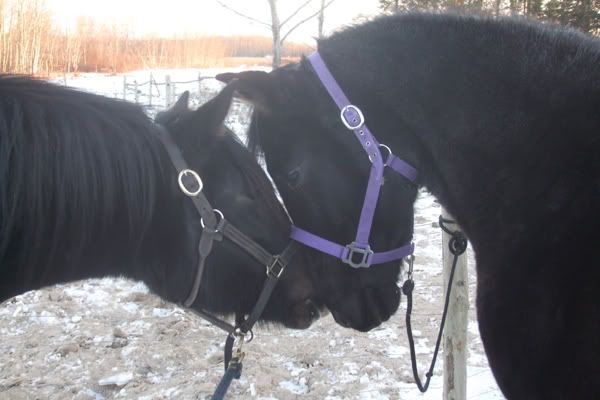 Eve meeting my dog, Tika.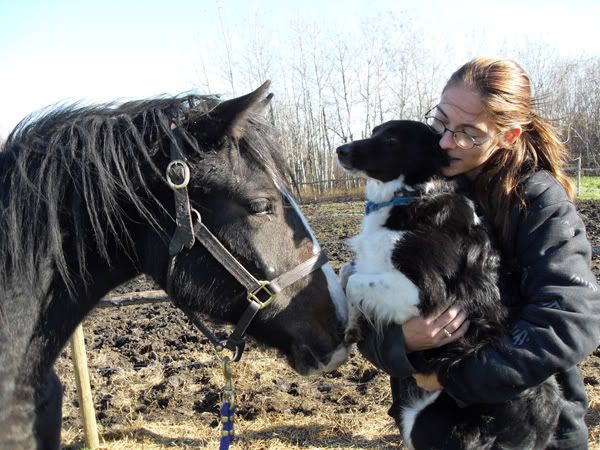 Eve as a yearling, learning to trust me.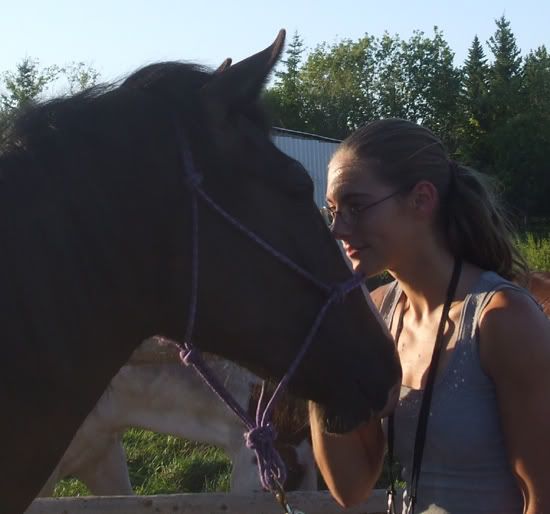 Not a pic, but my FAVORITE vid of Eve to date...worth watching, you'll giggle too!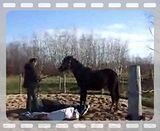 This one's in the top 3 for Dove - one of her best jumps!
Also in the top 3, she's like "meh..."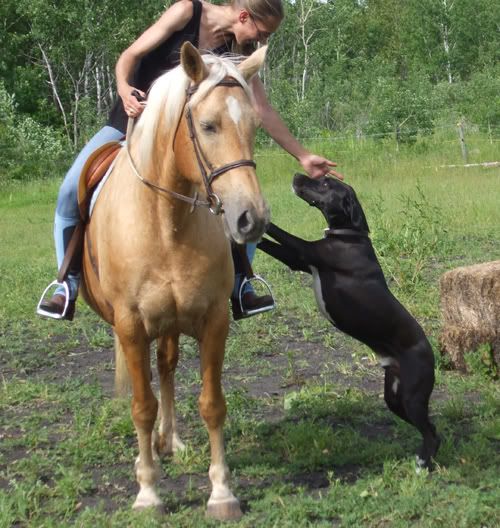 This is Szerina, my best friend and I bought her kind of as a rescue...within a year we calmed her nerves, turned her around, and we think gave her a new look on life. I miss her.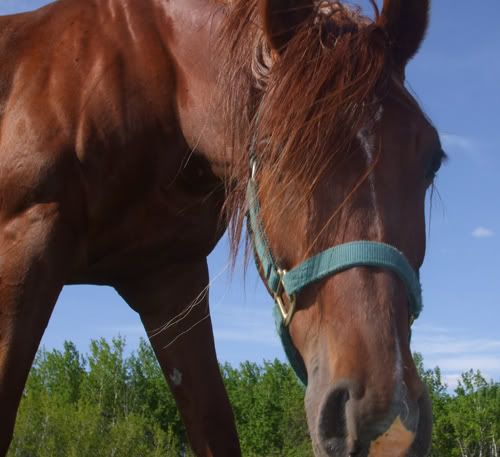 Szerina again
I love the angle of this one, this is Justus.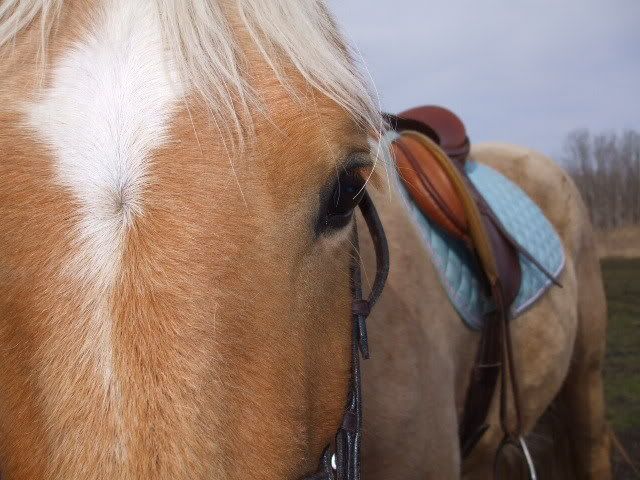 Quiet moment...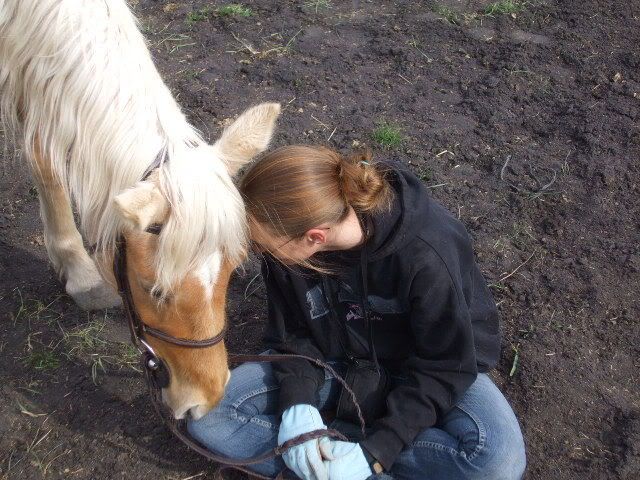 This is Bandit, an appy gelding I had for a short time...I ADORE this picture. He looks nice and I have a HUGE smile...good times.
Bandit and the woman that bought him from me, I just love how he's snuggling her...
That's all for now, there are more but there's a limit as to how many pics per post *giggle* I have way too many favs!
---
Quote:
I hope God tells her to smash her computer with a sledgehammer.