Ok, so I've never owned ahorse yet sadly, but this is the closest thing.
Sonnett(picture below) helped me gain my confidence riding a horse back, taught me how to trot and canter, taught me barrel racing, taught me western bending and pole bending and taught me many other things.
This picture is from last holidays when there was a small gymkhana at my club and we had just finished plaiting their manes, tails and had made them look all pretty and we were getting ready for our dressage test.
---
Horseriding- The art of keeping a horse between you and the ground.
My first horse was Miss Molly Fever. She was 11 years old when we purchased her after many years of riding lessons from various instructors in various styles.
Here she is much more recently (Taken last week) at 23 years old.
My first ever horse, Sinbad, though technically he was actually my mother's. She owned fim for over 25 years and i grew up with him. I loved him more than anything, and I think i always will. He was a Welsh Cob D X Anglo-Arab and abolsutely nuts and he meant the world, and more, to me. He passed away in Summer 2008 aged 33.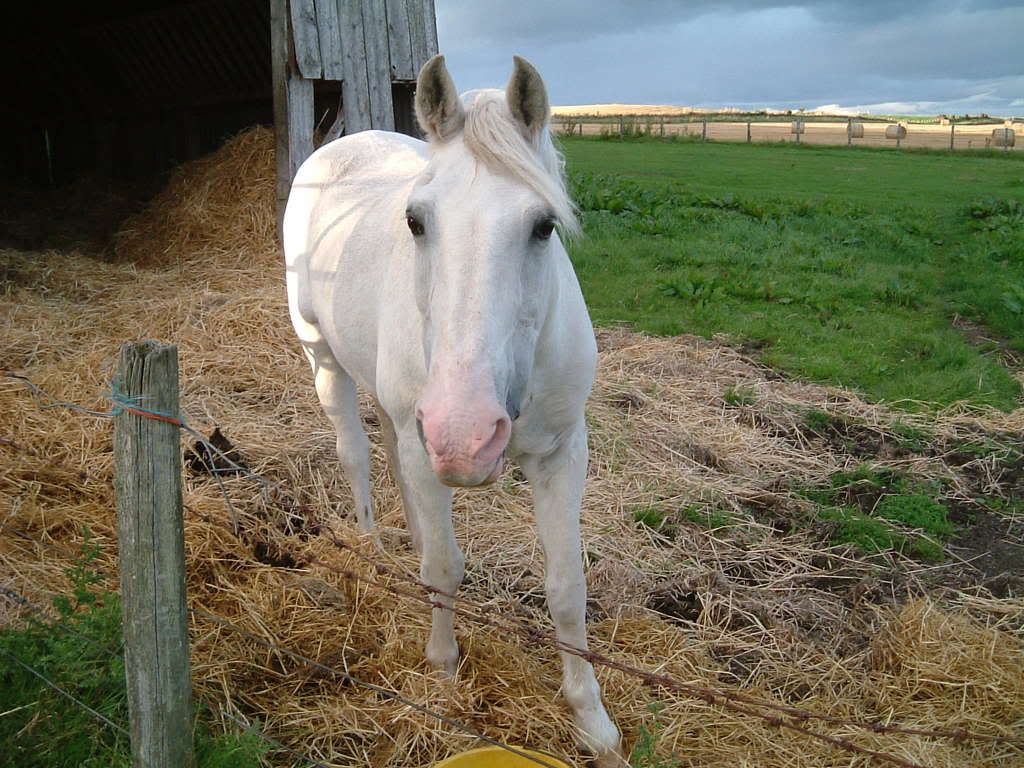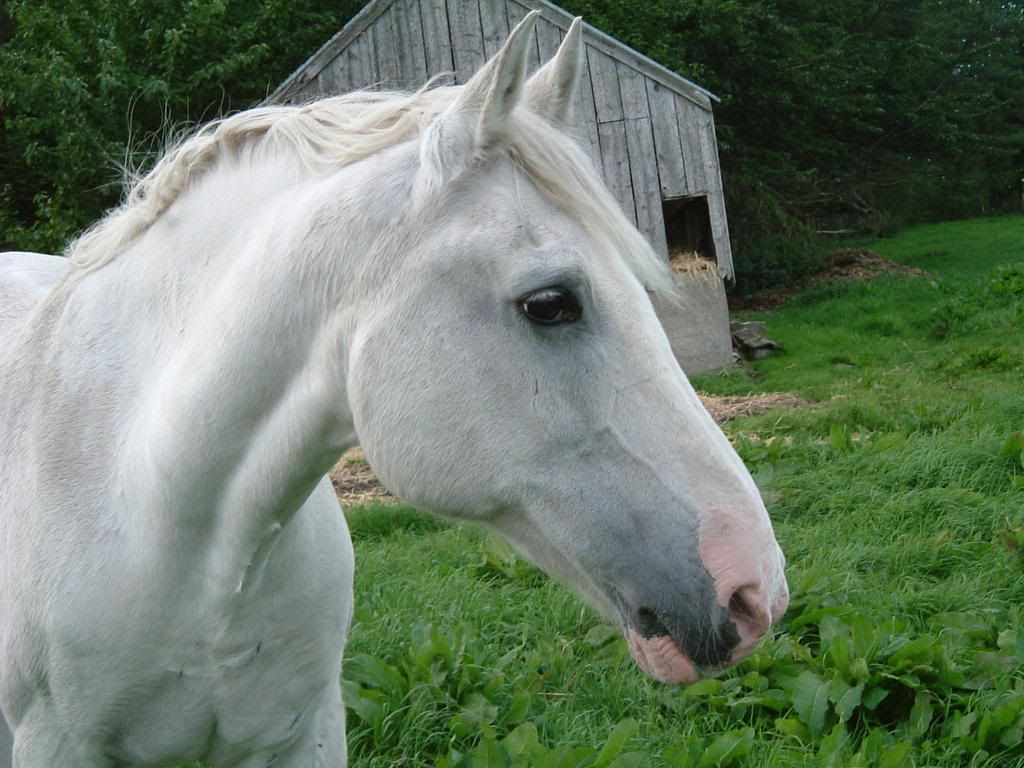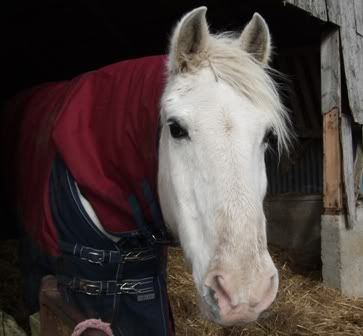 My first pony, the gorgeous Dougal.
My first ever time on The Dougster.
*Goes to find pics*
---
RIP Minnie, 1981-January 15, 2010
RIP Maggie Mae I miss you
This is not me, and it is not my horse, he is the first horse I rode. His name was Cody he was a 10 year old QH gelding. Sadly he fell into a river maybe 5 years ago and got stuck under the ice and drowned
.
RIP Cody
I don't have pics of the first horse I rode for a long time (I rode Cody for maybe 3 months and then he passed)
I am trying to get pics from the old owner of Kate (The one I rode for more than a year) and put pics up on here of her, but I can't get a hold of her to get a pic...
I will find a picture of MY personal first horse, but I have to do some digging...
lol
---
RIP Minnie, 1981-January 15, 2010
RIP Maggie Mae I miss you
My first horse, Java. He's a 9 year old Standardbred gelding that I got around 4 months ago.
Heres a picture of me and my first horse Cochise at our first show. I got him when I was 5, but I was older than that in this pic.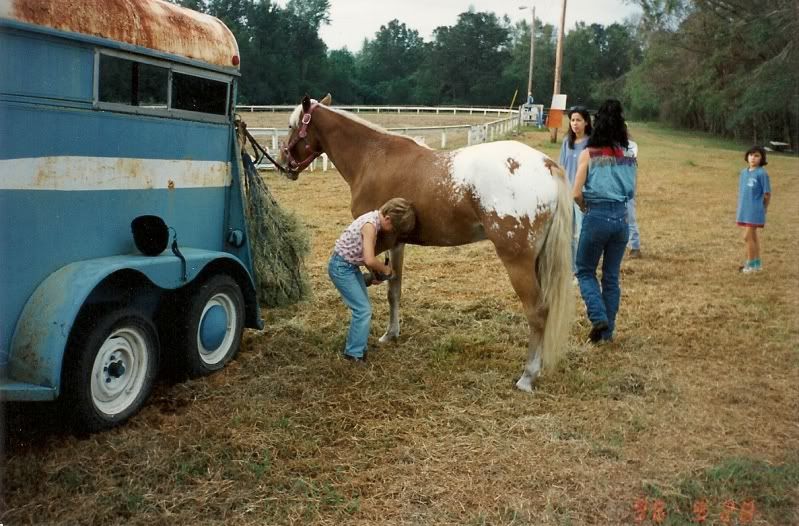 And here he is, a week ago, chilling in my back yard! My mom just brought him down to me from Ohio.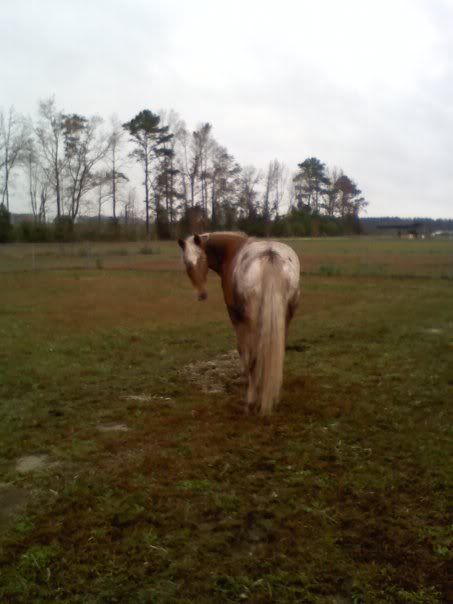 ---
Never approach a bull from the front, a horse from the rear or a fool from any direction.
Everyone has such grea thorses!
Unfortunatly I lost the one and only picture of my first horse..
At least she is always in my memories :)

I'll try take a picture this monday of me doing my first western lesson ;)
here is my first horse(pony really), Mya
(this is the first time i rode her after buying her)