My new horse!
Dam Stella
Sire FS Mr Right
FS Mr Rights sire FS Mr Mobility
FS Mr Rights dam Golden Sunlight
FS Mr Mobilitys sire TB My Mobility
Golden Sunlights sire Golden Dancer
FS Mr Rights half brother FS Don't Worry (Same mother)
FS Mr Rights half brother FS Chambertin (Same mother.)
FS Mr Rights half brother FS Chacco Blue (Same mother.)
Two siblings to my foal, they have the same sire.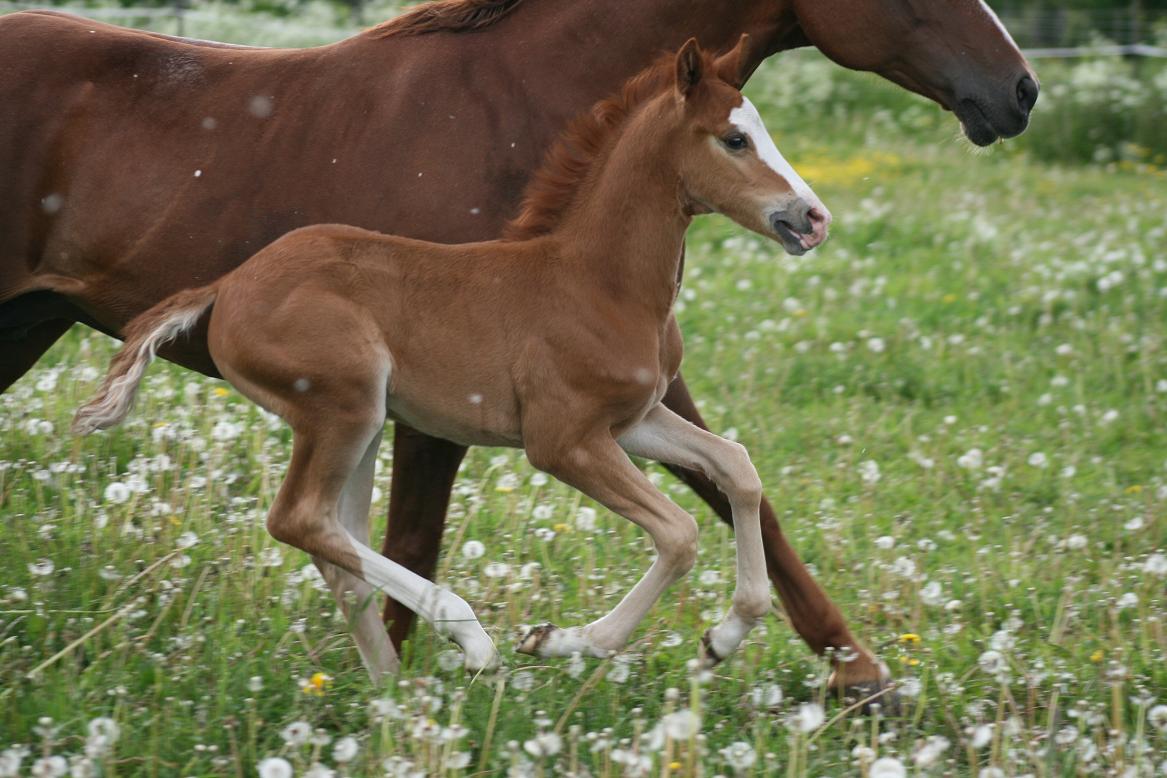 Here is my mare "Pacific Blue Moon" aka Kali and her Sire "Pacific Striker"
Pacific Striker
This is our 17yr old thoroughbred mare, Angel Till Dawn (I need to get a new conformation picture, this one is almost two months old and we have gotten some of the excess weight off of her)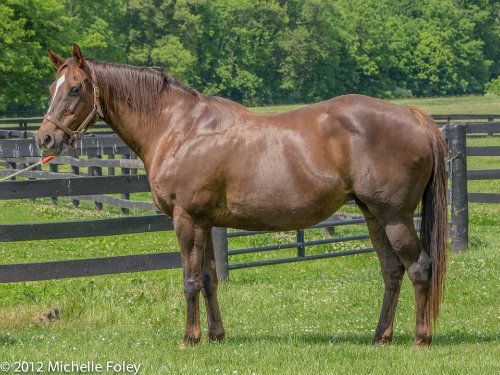 This is her sire, Fly Till Dawn
Angel has had 3 foals, all colts.
Absolute Best
Kid Rocker
and Spooky (doesn't yet have an official name)
Kid Rocker is mine as well (my brother in law owns Best and Spooky). This is Kid's sire, Syncline.
And Syncline's sire, Danzig
Ok that's the thoroughbreds, I will do another post for Marquis since there are LOTS of pictures to share ;)
My TB Lucy...
This is Her sire...
And this is some of her half brothers or sisters. See the stallion throws Chestnuts with quiet alot of chrome!
(May be wrong with this one...not sure)
---
Cross Country- The act of hurling yourself and your equine partner at a stationary object with poise and grace while attempting to survive...

This my 22yr old Arabian stallion, Majestic Marquis.
His sire, Dundez Kamin in 1986
and a few months ago showing off some of his trophies
Kamin's sire, Ibn Kamim
and Kamin's 2 time great grandfather, Ansata Ibn Halima
Marquis as a baby with his dam, HT China Doll
China Doll's sire, Ski Chief
Ski Chief's sire, Meteor
China Doll's maternal grandsire, Muy Beaunito
That's all I have of his past relatives. On to *some* of Marquis' babies...
More in next post (image limit reached)
Marquis babies continued...
These 3 are now all grown up and looking for a home(s)
Marquis' grandkids
and one of his two great grand babies!!