Dying horses - please help find solution
---
Hello, I'm from Vilnius, Lithuania and I'm new here... Not sure if this is the right place to post this.... but...
We really need your help finding some international organization that could make a difference and do it fast
.
The situation is
horrible
and these horses are literally
dying
.
There are well over 20 horses which their owner doesn't take care of. It's difficult to tell the exact number of horses left, because he has documents only for 8 of them, while the official inspection document states 22. The owner himself doesn't seem to know how many he has...
The horses have no water or food available and they are free ranging in the woods for the most part. Most of the females are pregnant, there are also many foals. Sometimes he comes to collect them, but the neighbors state that his comings to bring the horses "home" sometimes can be weeks apart. They get no vet treatment or medicine. He also said that he brings them to the island sometimes. And during the last visit he bragged that he buried 8 dead horses recently.
Lithuanian national vet inspection stated that "everything is fine". They also "gave instructions" to water, feed, and treat the horses and... left. This official inspection is final at this point. They are just "giving time" to improve. And the poor creatures are dying in the meantime. Nothing can be done at this level. Even independent vets refuse to come and write official paper about the real state of the horses' health. One is (probably) coming tomorrow. We'll see how it goes..
There's a small group of people who managed to collect some money and buy the horses from the crazy owner, but they managed to buy only three horses who are now in the good hands, get much attention and proper care/treatment. Nobody wants to buy such a sick animal for a crazy price (and those who would like to don't have money).
This madness has to be stopped somehow. And national organizations are useless
Please help spread this info too....
Some pictures.....
His home: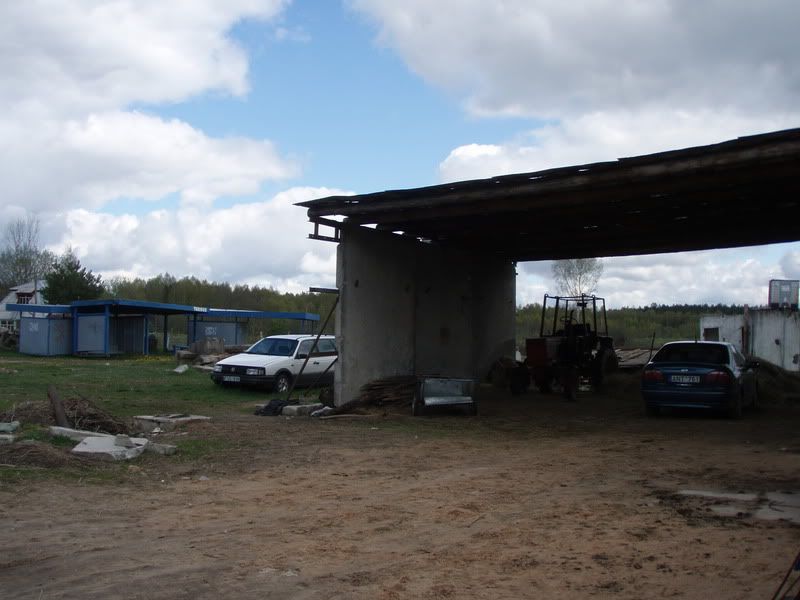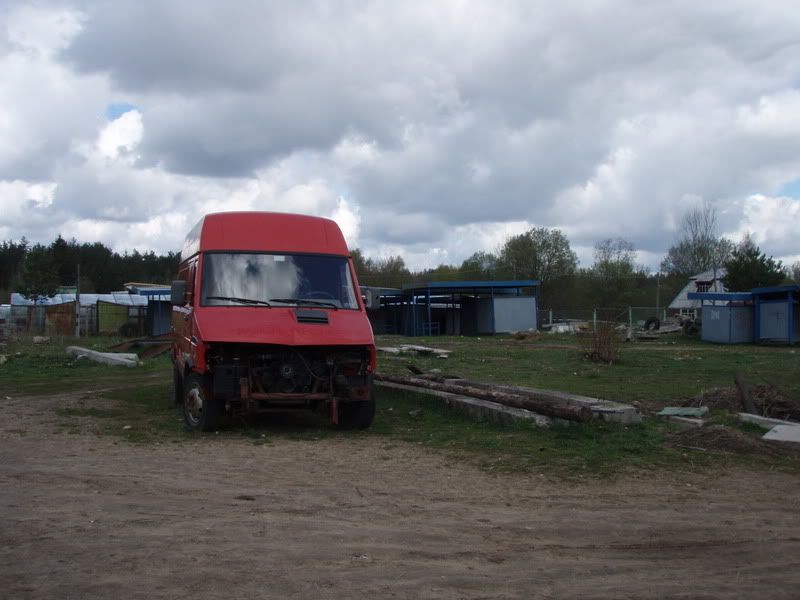 Horses: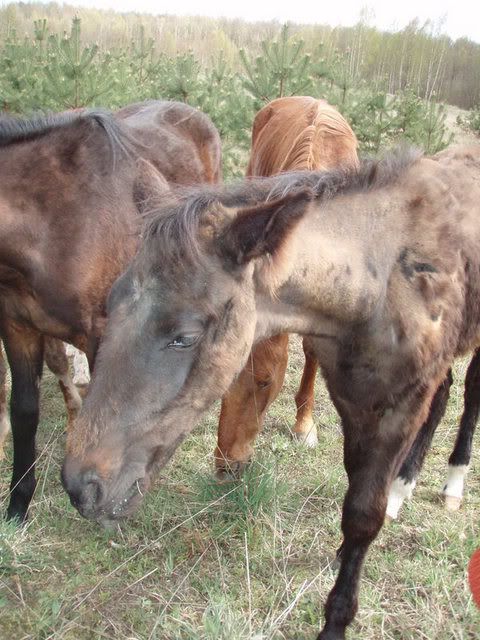 Two horses that were redeemed: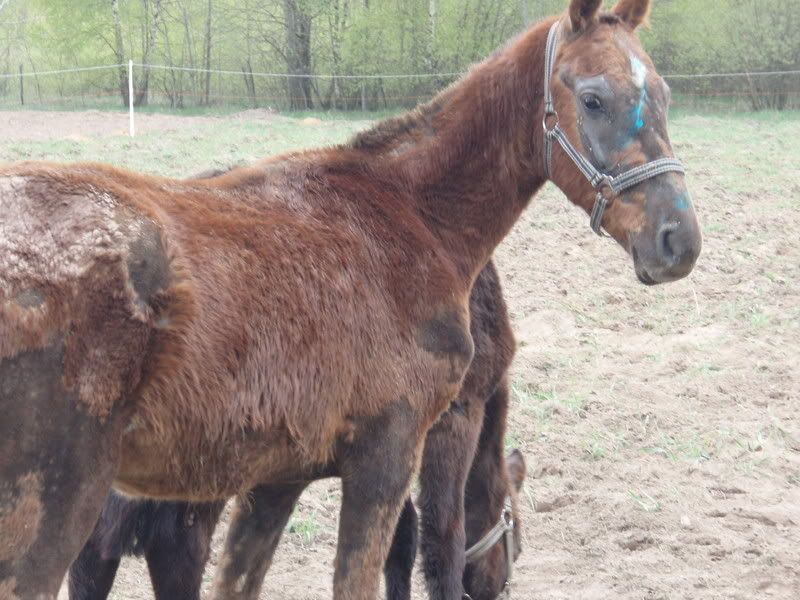 You could try some of the following:
WSPCA ---
http://wspa.org.uk/index.asp
The Brooke ---
http://www.thebrooke.org/
I'm not sure how much power the above would have... but it is worth a try! They will probably have a good idea of those who can help if they can't help themselves also and should be able to exert a greater pressure on your local authorities than you can to get them to do something!
Note: You may want to be careful about taking pictures, particularly as it looks as if you may be on his land when taking them. He would be just the type to try to get you arrested for trespass.
That's just awful what he's doing to those horses. I'm not sure who to contact as you're in a foreign country. Perhaps contact the media? Sometimes publicity will spur the authorities and/or owners into action.
Started
Join Date: Apr 2007
Location: Australia-The best Country!
Posts: 2,192
• Horses: 0
I would go to the police or the RSPCA and ask if you could keep them or if they could be taken to a better caring home.
---
Rach
WE ARE GEELONG! THE GREATEST TEAM OF ALL.....
hey i think you should contact the RSPCA, police and the media.
but i am sorry apart from some pretty bad rain-scold, bad skin allergies and a little under nourishment there doesn't seem to be that much wrong with these youngsters.
sorry