(*Sage*) Four Year Old Quarter Horse Mare
---
I was hoping to get a critique on my mare, Sage. She's a four year old quarter horse. This is her breeding.
http://www.allbreedpedigree.com/nu+star+in+hollywood
The faults I see that are obvious is that her neck ties in a little bit low. She might be a tad bit behind at the knee but I'm not sure. She's also going through another growth spurt and butt high right now.
I didn't get decent enough pictures from directly behind or in front of her. I will get some if they are needed.
Thank-you ahead of time for any responses.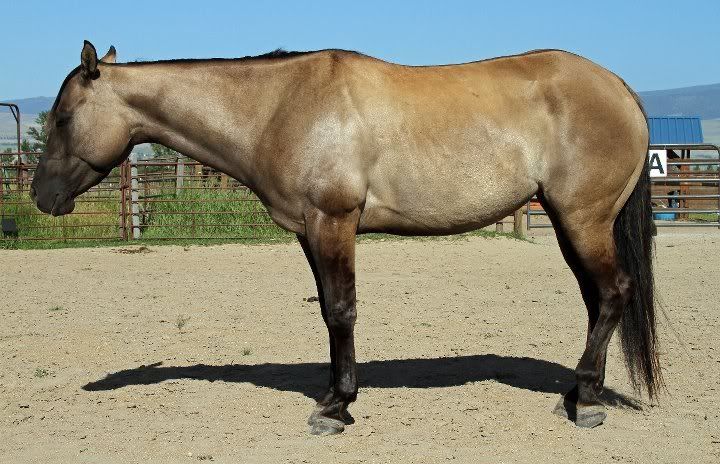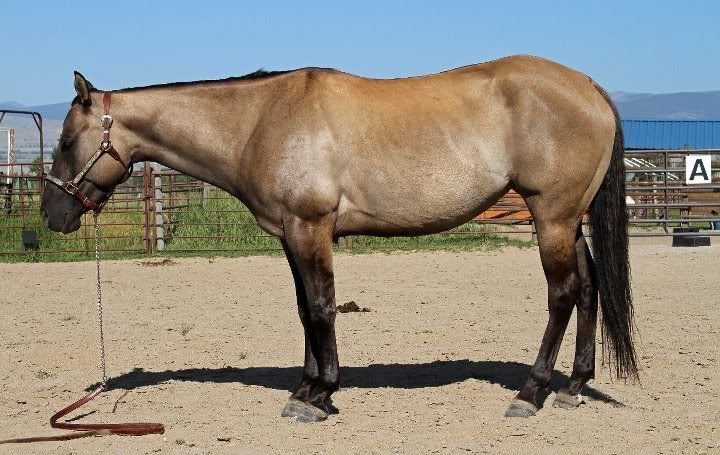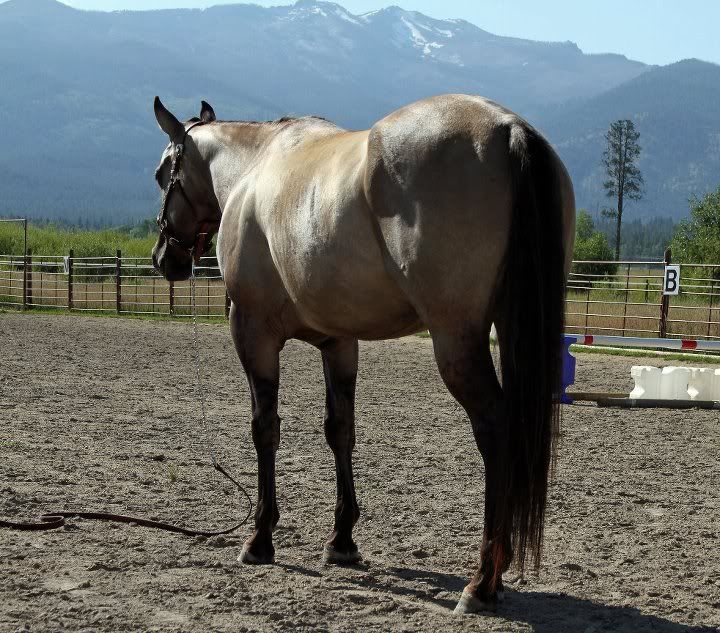 Ugh, she's so gorgeous. A bit long in the back and looks like she may toe out a bit on the hind. Possibly slightly back at the knee but it's hard for me to tell. Good, solid, using/performance lines. She'd make a really nice ranch horse. I actually really like where her neck ties in, it gives her a naturally lower headset so that's just one more thing that won't have to be trained into her.
---
Always remember that feeling of looking at a big, open country over the ears of a good horse, seeing a new trail unwind ahead of you, and that ever-spectacular view from the top of the ridge!!! Follow my training blog:
http://robertsontraining.blogspot.com/
I thought I had some pictures from at her shoulder straight on but it doesn't appear that way. So in the morning I'll try to get some. Thank-you for the reply.
Posted via Mobile Device
Nice horse. As you note, low neck set and rump high. She is long in the back and I wish her hocks were lower, but she will do what needs doing. At this age it is unlikely she will even up front to back. She will fill out but I would not count on her withers coming up.
---
There is something about the outside of a horse that is good for the inside of a man.
~Winston Churchill
(or woman!!!!
) Dinosaur Horse Trainer
YAY - Sage pictures -- she was one of my favorite horses to see pictures posted of when I was here before -- you seem to have a pretty good handle one the critique yoruself, but wanted to say she is as beautiful as ever!
I only notice what smrobs did. How beautiful she is. I love Sage.