Another possible purchase.
---
I went to look at that paint mare and she isn't as described so I crossed her off. I went to look at this girl. She is 16 years old been there done that. She used to be a GREAT horse but went to a reining trainer for a tune up and he really messed with her head and she became too much for the owner and has been in the pasture. She is ridden once or twice every couple of months to remind her what riding is all about but she really just needs constant riding. She has some head shaking problems and she pulls on the bit but those are problems easily cured. She needs her teeth done first of all, which will help the head shaking and when I rode her, after a few laps of her yanking on herself she stopped yanking so much. I have to keep her on a very short rein, making constant contact otherwise she will start to trot/canter. She moves fluidly and beautifully though, she just needs some time put on her. When she does those things I can feel her tense up and become scared and is looking for direction, so all she needs is a confident rider. I am fairly confident but this horse is for mom anyway and I've never seen a more confident rider than her. My mom rode her next and she put up a dang fight against her but my mom handled her BEAUTIFULLY which I was proud of, and Molly settled right down for her which I liked. Let me know what you think.
She is registered and has double bred Sonny Dee Bar lines and MR Impressive. HYPP N/N. She has had two foals, and I'll put their pics up too.
NOMIS MOLLY: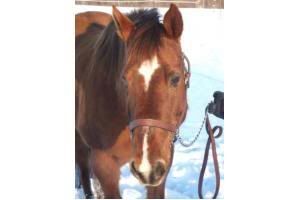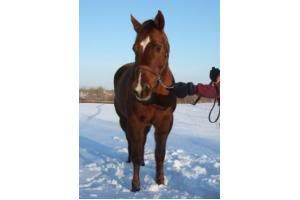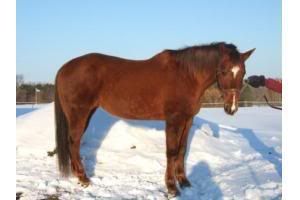 annnd her summer pictures: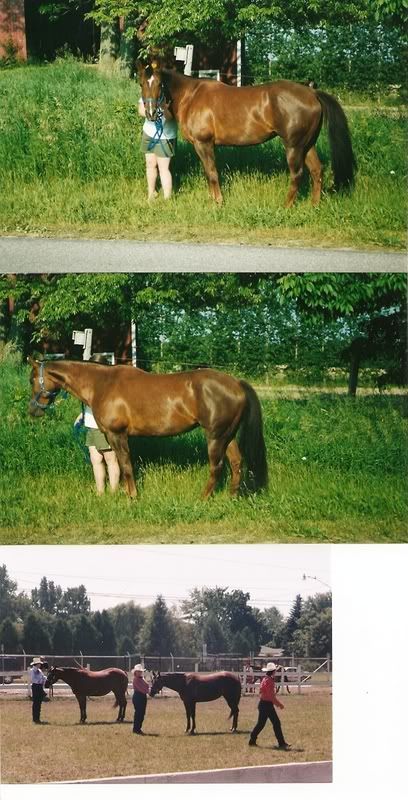 and her babies ENVY & BAILEY:
Asking $700. She is holding her for us while we decide.
Oh wow. She's beautiful!!
I'd buy her.
I like her. Haha she's related to my boy
If your mom likes her and thinks the mare is something she would want, I'd say go for it. She's a good looker, and has really nice conformation. With some training, and constant riding she'll be a great horse!
She is a nice looker! Def. caught my eye
---
It is not just a horse,
It is the one thing that keeps me from being just a girl
Trained
Join Date: Sep 2007
Location: Hatton Vale, QLD, Australia
Posts: 5,227
• Horses:
7
she looks lovely and if you have the time to put into her she should be a great horse by the looks
---
"I whisper but my horse doesnt listen...So I yell!!...He still doesnt listen"
She looks very nice. I think $700 is great price (but I'd recommend vet check just in case!).
Yes we are going to get a vet check done, she needs her 2008 coggins and we are going to have a vet check done on her (by my vet of choice) and if she passes we'll get a coggins test too.