Appendix
---
Hey all,
Can you guys look at Jeb here and let me know whats off, whats good, etc. He's a horse at the stables where I work that I am fascinated with. He has a good/bad temperament. But has improved somewhat since I started just being around him. I like to sit outside on the mounting block and everyone will come over and stand next to me.
Jeb is a Appendix. Smart but also likes to push buttons.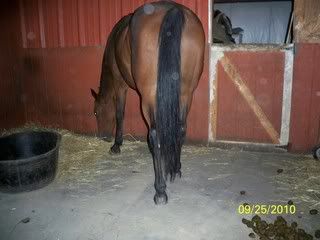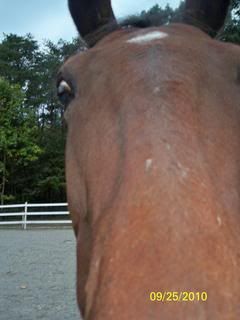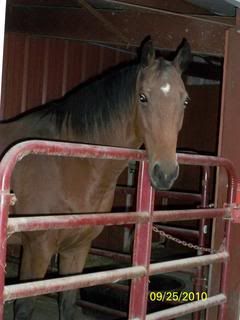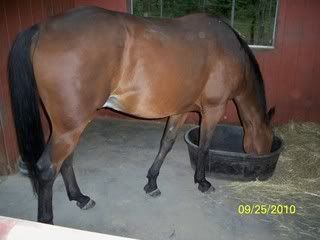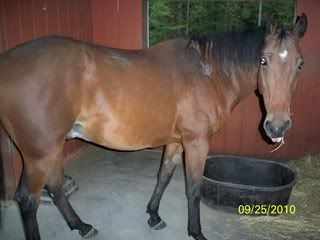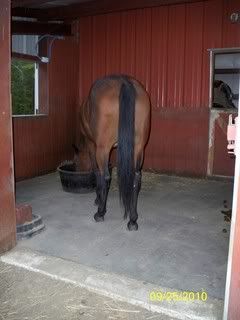 Tell me what he would be good for. He's ridable but trys to pick up speed when your out of the arena. I want to work with him on a parelli method just because he's so darn cute.

Anyone else think he has a cute personality from some of his quirky pictures?
I think the reason you may not be getting responses is due to the pictures. You should have pictures of him squared up. There is a sticky thread that will show you what kind of pictures to take. I had to learn this too.

I don't know anything about conformation, but I think this guy is handsome.
---
Donna
Truth is meaningless in the absence of understanding.
Armydogs is correct, the pictures are not usable. The second picture doesn't tell anything at all and shouldn't be submitted for a critique picture. The others are at odd angles, with his head down or with his head turned toward the camera. None of these are good for critiques. If you want a good critique, take more pictures, front, side and back. Close up, no on in the picture, head not down or turned.
This website will help.
How to Take a Good Conformation Clinic Photo
---
Unless it weighs a ton... it's just a horse.
Draft horse motto.