Appraisal for Arab?
---
I hope this is the right section. I'm considering selling my Arab.
http://www.allbreedpedigree.com/habib+lda
I'm posting from an iPhone so it's gonna take me more than one post to get pictures up here so I'll just start with telling you about him. He's almost 5 but is not broke and has not been worked with consistently for about 2 years. When he was being worked with, he would tie, clip, load, stand for the farrier with a little help, etc. He's been lunged with a bit in his mouth and a saddle on his back. He gives to pressure very willingly. I'm not sure exactly how tall he is but I'm guessing 15.1, give or take an inch. He has been worked in-hand once or twice (that's as far as we got before I had to move and the horses got put on hiatus). So, those are the good points.
The bad points..
He's a bilateral cryptorchid- his testicles never dropped. We took him to have the surgery when he was 2, but they were unable to "find" the testicles and suggested we take him to A&M. They were unsure as to whether he truly has them, as he also cannot "drop" his... manhood.. If you will. So here is my first confusion- I can't really list him as a stallion, but technically since he was never castrated he's not a gelding.
Now, he leads fine and whatnot and is actually exceptionally friendly- really loves people and attention- but I'm afraid being out of work so long has made him somewhat unruly and I have honestly become a bit nervous of him, which is embarassing to admit. I've known this horse since he was a bottle-fed baby. He's never done anything that should make me fearful of him, aside from just being a bit high strung.
I truly believe that in the right hands he could be a fantastic riding and performance horse. I will post pics below, please feel free to critique his conformation as well as tell me what you think he's worth.
Posted via Mobile Device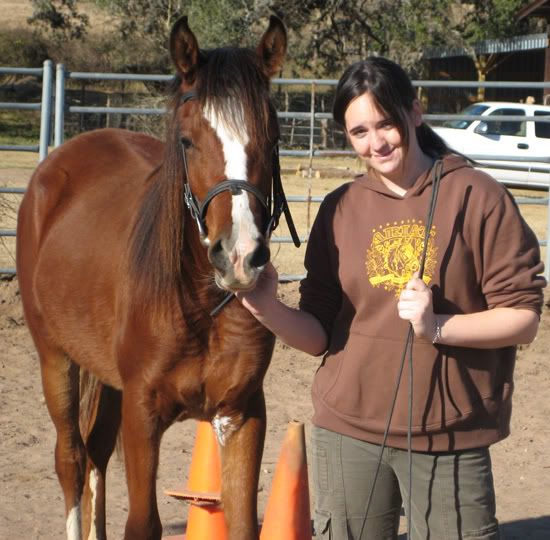 Posted via Mobile Device
Posted via Mobile Device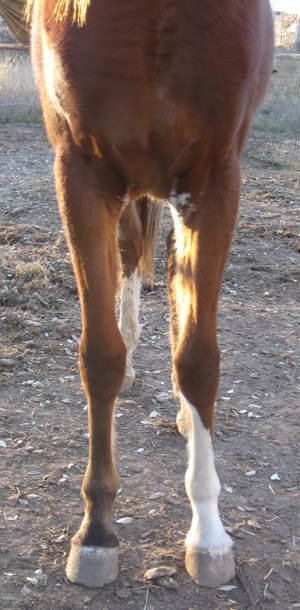 Posted via Mobile Device
Green Broke
Join Date: Oct 2010
Location: Some times Llanelian - North wales, sometimes Hull in East Yorkshire (UK)
Posts: 3,679
• Horses:
5
You woould hve to advertise him as a RIG. And then 3/4 of your pottential market would dissapear.

Retained testes can cause all sorts of problems, including behavior issues, ridden issues, cancer etc. I personaly wouldnt touch one with a very very long pole.
---
RIDE your horse FORWARDS and keep him STRAIGHT


I hate to say it, but you are probably going to have to just find him a good home. A 5 year old, not trained horse who will require surgery isn't exactly the first pick for most people who are buying.
he's definitely 2 in these pictures.. And going through an ugly stage
Posted via Mobile Device
Faye, what does RIG stand for?
Does anyone know of a website where I can read more about the issues associated with his condition? I feel like I was a bit cheated when I bought him.. "oh yes fantastic deal just get him castrated and he'll make a lovely gelding." my trainer encouraged me to buy him. I was only 16..
Posted via Mobile Device
Thank you supermane :)
Posted via Mobile Device