baby's conformation
---
Baby is a 10 year old Morgan horse, he stands at 14.3. I know he has a high wither slightly, but any critique on his conformation?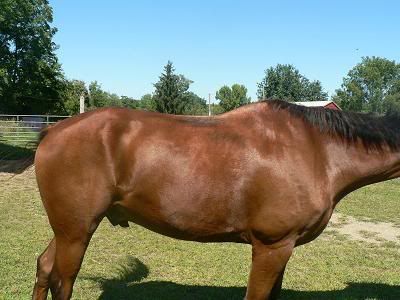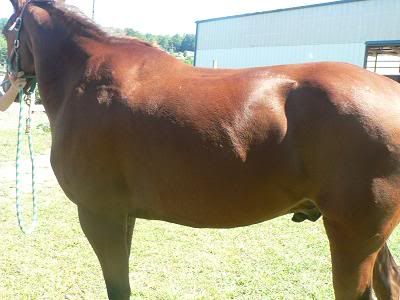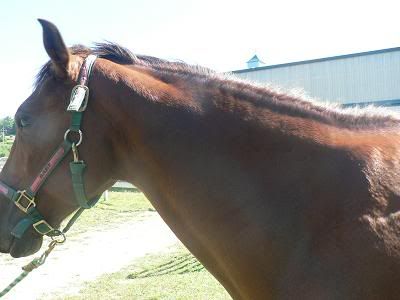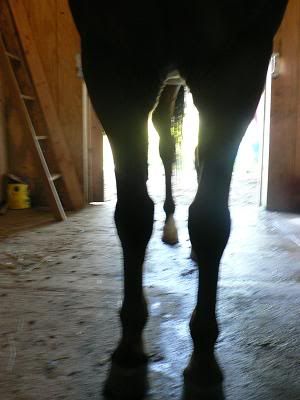 It's really hard to tell anything from these pictures, since I can't see the full horse altogether, feet, head, etc. Do you have any that are a bit better?
I agree, it's hard to judge conformation without a full shot. From what I can see, he needs a bit more back muscle to fill in the hollows,maybe work him on some hills to strengthen him up a bit, but other than that, it's hard to say. Back up a bit and take a few more pics.
---
"Keep a leg on each side and your mind in the middle"
---
Ride more, worry less.
Read the sticky on how to take/post pictures at the top of the page. It's very helpful.
---
Unless it weighs a ton... it's just a horse.
Draft horse motto.
Agreed with the others above the pictures aren't ideal so its hard to say. From what I can see in the first picture his neck appears thin and lacking in muscle, tied in low at his chest and dips down before the withers. However the other neck shot looks much different so I can't say, however his neck is tied in to low at the shoulder in either photo. His sholder angle is laid back suggesting a shorter stride, His slightly thick throatlatch may restrict his flexibility at the poll, His back is a nice length but his rear end has something that I can't put my finger on causing lack of muscle giving his hips a pointed look.