Beau
---
This is the arabian/thoroughbred/QH that i'm working off. He's half QH. He's 6 years old and I'm gunna be training him english. He's been used for trail rides, and I'm also gunna teach him gymkahna. He's been trained the Chris irwin way.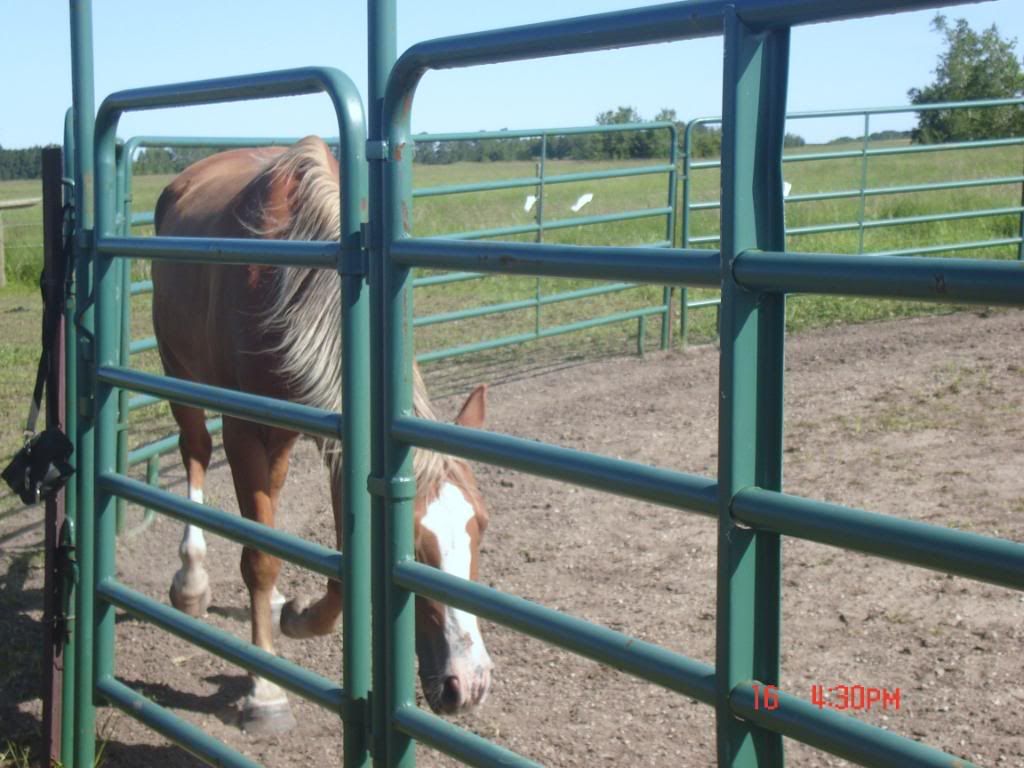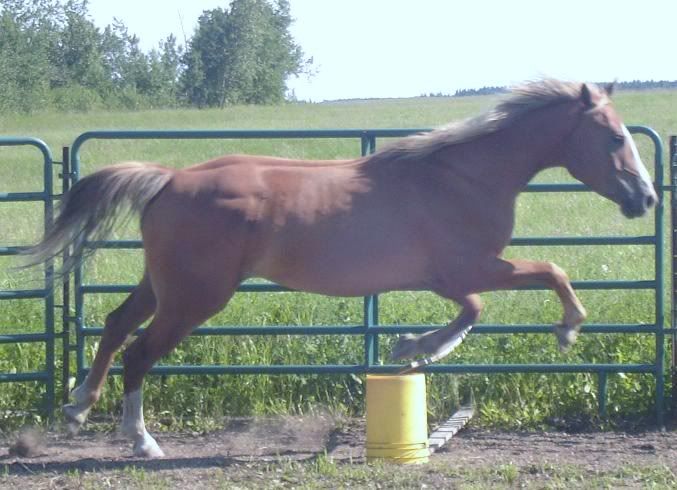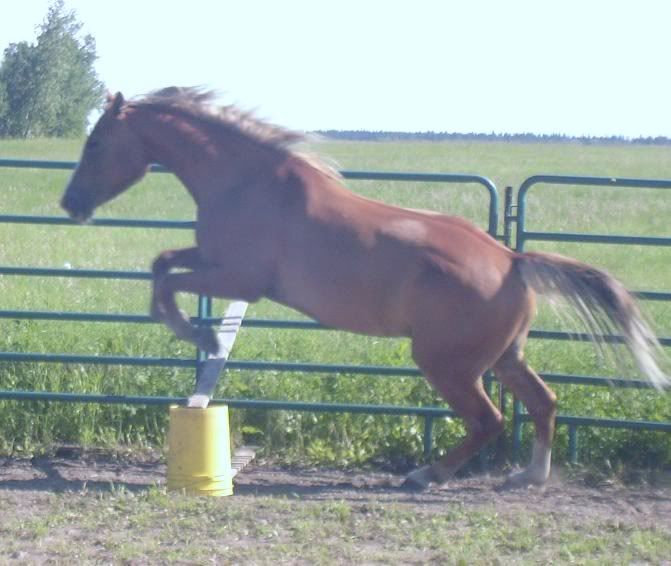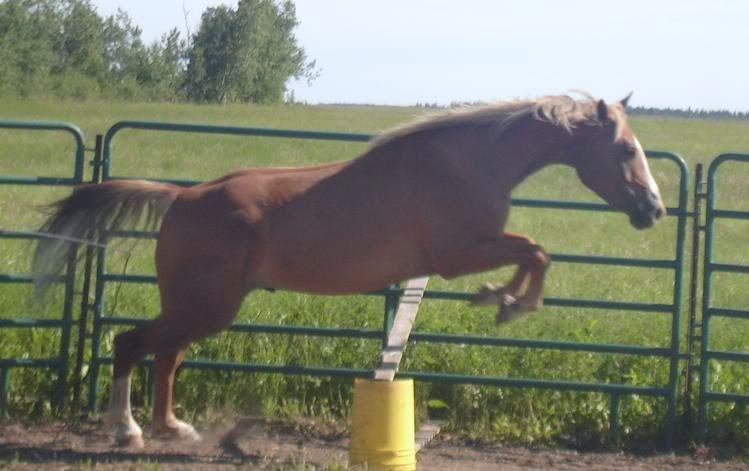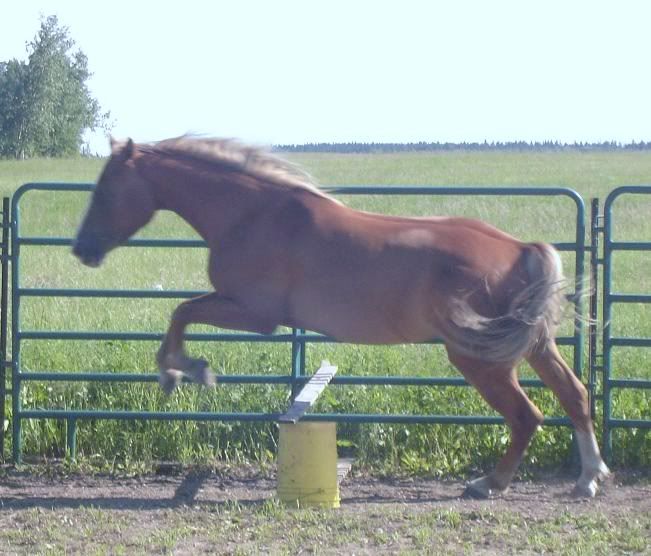 I love his color! Very pretty horse. Looks pretty calm, too.
very cute!
---
Boxer
Diligent, loyal, strong
thanks.. that all the chris irwin training with being calm lol... So no critiques on him?
I love Chris Irwin. He is awesome. I just like his ideas about playing horse games. It's great actually seeing it.
You put up so many nice pix. Its hard to say a crit on him. There are a few in there but darn. Looks like a lovely horse. :)
haha.. well he kinda ran away on me today, but I stayed on and calmed him down. I offset him somehow, I think I know what his problem was. He's really hard to fit a saddle too.. unfortunate!
Yea I was playing some games driving a horse, even going in and out of a gate was fun, haha.
He's cute! His knees are loose in some of the jumping pictures, but with him just starting to jump, that's expected. Gridwork will help with that. In a lot of the pictures, though, his knees are nice and even and snapped up! I think he looks great! Congrats on the new project pony and good luck!
Similar Threads
Thread
Thread Starter
Forum
Replies
Last Post
Critique Beau!

Ne0n Zero

Horse Riding Critique

9

01-20-2009

04:11 PM

Beau

eventer_beau

Horse Pictures

17

09-05-2008

10:10 PM

New photos of Beau

Sara

Horse Pictures

16

08-14-2008

04:39 PM

Introducing Beau!

eventer_beau

Horse Pictures

12

07-30-2008

06:52 AM

Beau Under Saddle

FGRanch

Horse Pictures

22

07-12-2008

08:40 PM