Which Is Best For The Job? :)
---
We have some shows coming to town memorial weekend and I actually kinda wanna show alothough I've never done it. Scares the tar outta me. I figure the least scary method is starting with halter classes. I'm not the greatest rider, if we go past a trot I need the saddle horse for support lol. But anyway I really want to get into showing and eventually get a couple of really rice reg horses so if we did good we could go to state. Most of my kids are grade which I think is fine for local but not for state. If you guys don't mind helping out a bit I'm just going to post a shot of each of my kids from the side and see which you think would work out best. All are broke to lead. Most shots are from last summer.
Sassy Grade Paint: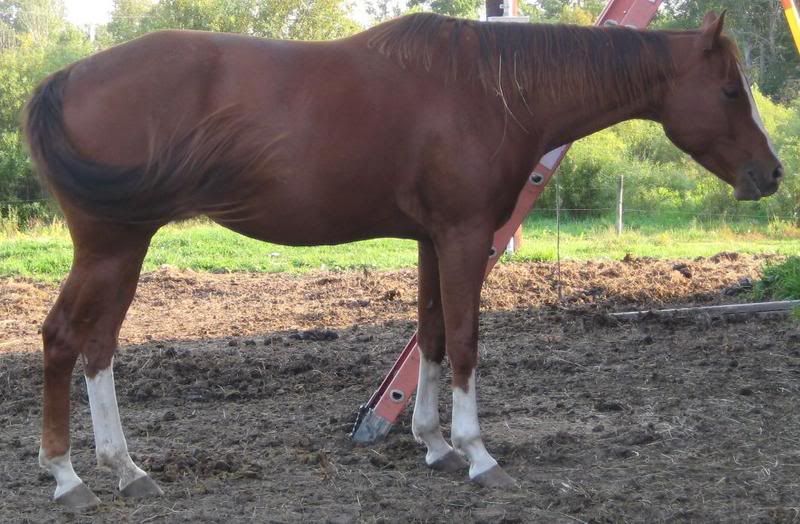 Taco APHA:
PK APHA: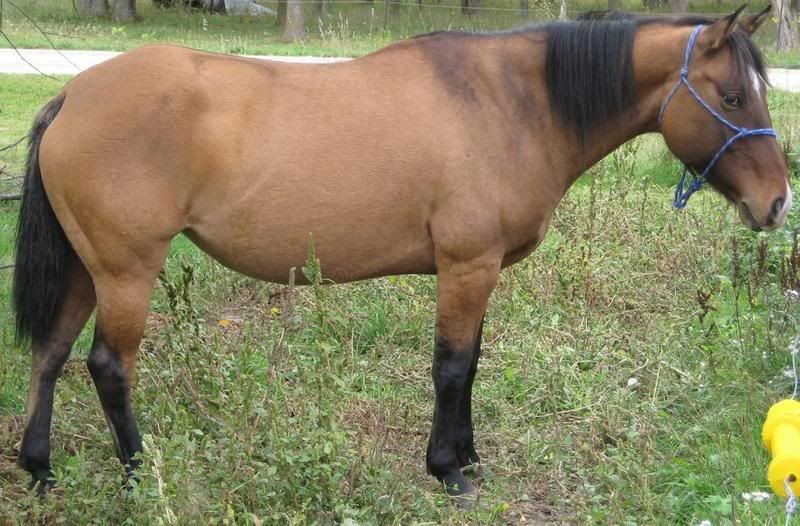 Misty Grade Arab x App: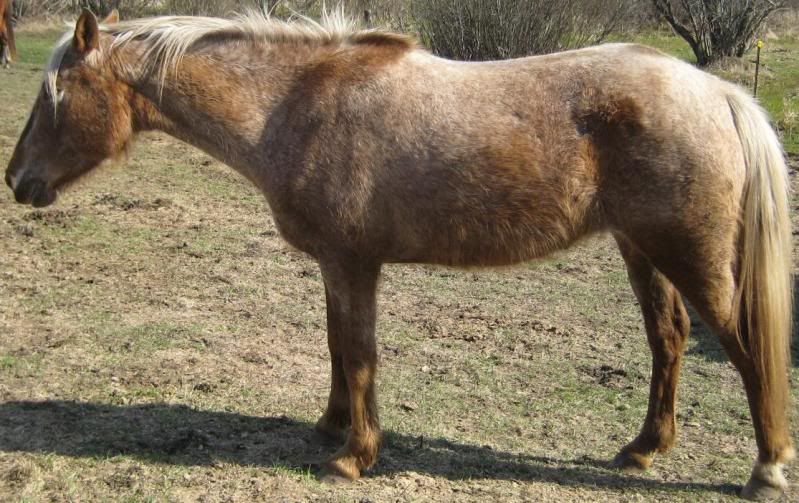 Lady Grade Arab x QH (20yr old):
Rain Grade Arab x Paint: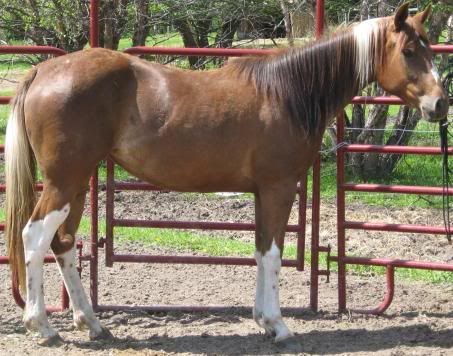 How old are the horses? Rain is flashy but looks downhill. Looks young so that might be OK. Sassy could be nice but really needs some muscling on her behind. Some trail riding might help that. PK looks like he needs some exercise 'cause he looks a bit chubby.

My daughter says Rain might be best to start. I think I'd start with the local shows and see how you like those.
---
Are you absolutely sure you wanna mess with my carrots?
Rain in that picture was 2, she's 3 now and is a bit taller and more level.
I would go with Rain as well - she has, overall - the best conformation. Plus, she has a pretty head.
---
~~~~~~~~~~~~~~~~~~~~~~~~~~~~~~
If I had to only chose one it would be Rain. Lady comes in 2nd
---

"Until one has loved an animal, part of one's soul remains unawakened..."
- Anatole France
i would say the same, start out with rein. very nice horses and i love the name "taco" lol
---
quarter horses.....simply the best
Banned
Join Date: Dec 2008
Location: At my house, or stable, duh!(Michigan)
Posts: 2,479
• Horses:
3
I, personally, like PK. He shows the style of a nice put together QH. She has a nice head set, i love the color of her legs, and i loveeeeeeeeeee her head.
Rain is the flashiest of the horses posted here, so if you want "flash" factor in the ring, I suggest her - that is, if she'd be comfortable showing.
---
The lovely images above provided by CVLC Photography cvlphotography.com
I like Lady best =]
---
Every ride, good or bad, teaches you something new.

I like rain because she is a beautiful mare with decent confirmation, but her hind end doesn't look right. My second choice would be taco because he displays the Paint horse traits well, except he could use some more muscle and his pasterns are a bit long. He has nice conformation besides that. I would choose between those two, because though the others don't have bad conformation, they just don't have as nice of conformation as Rain or Taco. That's just my say in things. Take it for what it's worth either way. ;)
---
"Maieutic Manege"
The art of horsemanship through sharing new ideas with one another