confo crit please?
---
I'm not really all that great with confo...I can pick up the big stuff, but not so much the small stuff. so. I present to you....Booger! WPCSA registered (Severn Apollo, show name Triple Threat), 12.1h 4yo gelding.
they're about a month and a half or so old...he's filled out more, gotten fatter and added some muscle
confo (that's not dirt, it's how he shed out)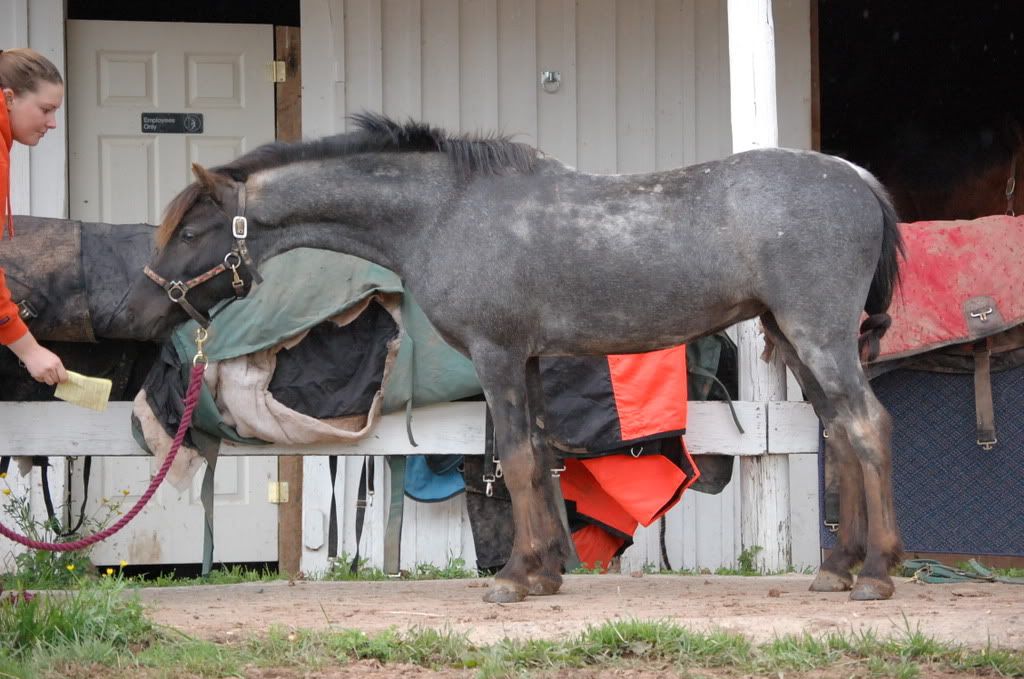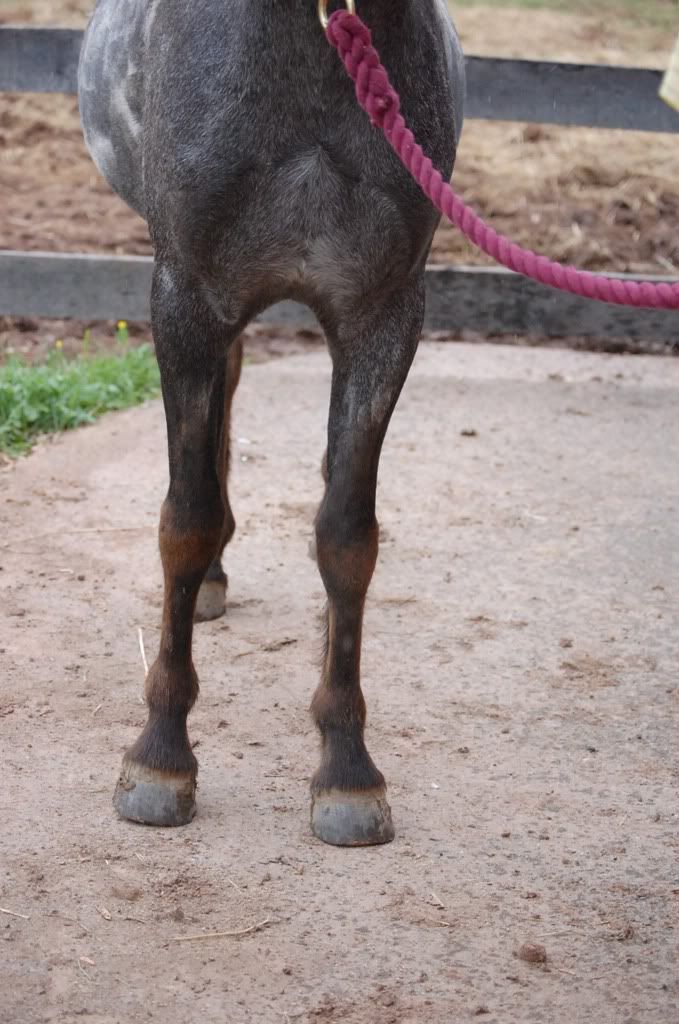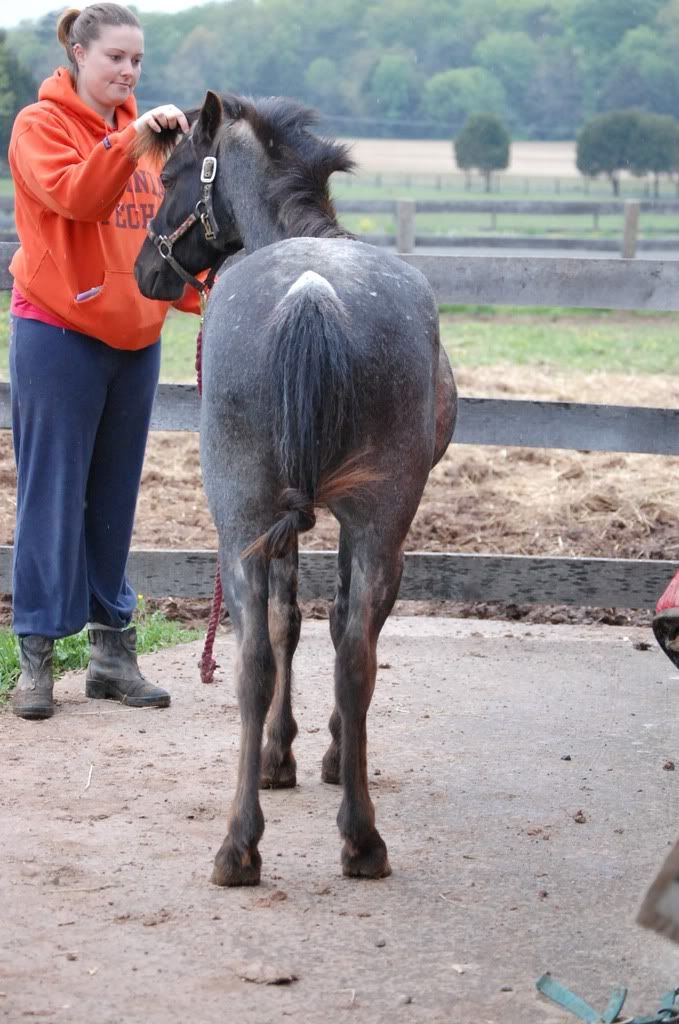 thank yous!
He's cute! He looks like he stands under himself a little bit, & his withers are a little high, but he's built nicely overall (not too downhill or uphill). ;)
---
Ride more, worry less.
It does look like he stands under himself, but I think that's because he's leaning forward.

He is a little bit uphill, but not bad.

Also I see a little bit of him being cow-hocked
Im not great on confo. so i wont go there...but he is the coolest looking color! ADORABLE
---
It is not just a horse,
It is the one thing that keeps me from being just a girl
hes adorable! i was like awwww look at the cute yearling! but then i read and it said he was 4. i was shocked! hes small boned it looks like.
---
im not so great with confo, but just had to say i LOVE his colour! esp the black face and brown forelock, too cute!!!
thankya much, everyone :)


he is really super fine boned. It's been hell trying to find a rider small enough to show him for me (stupid hunter rules), who's still experienced enough to deal with him when he misbehaves. I've got a supercute kid working with him now :)

as for his color, I'm still up in the air. his papers call him a bay roan, but I've had people tell me bay roan, blue roan, dapple grey, rose grey and some other type of grey. his coat pattern changed about 5 times this year, as he shed out lol
How old is he?

He's adorable. Overall he seems alright. A little cow hawked. I would have to see some pictures not with his head stretched out but he does seem to stand under himself a bit.
OK. so. granted, not great from the confo stand point, but color....I think he's finally done shedding out? haha
we're still up in the air on what color to call him. though I have smacked the person who said 'dappled grey' upside the head long ago :)
so. that was him, then...
this was the day he arrived...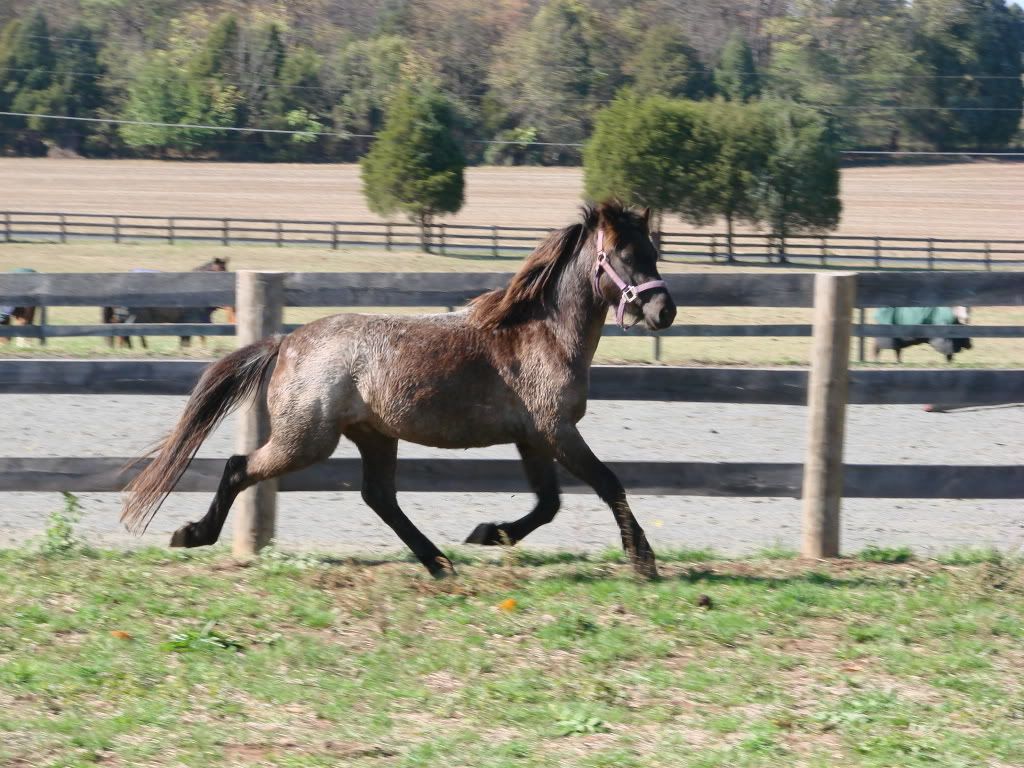 and this is him, now....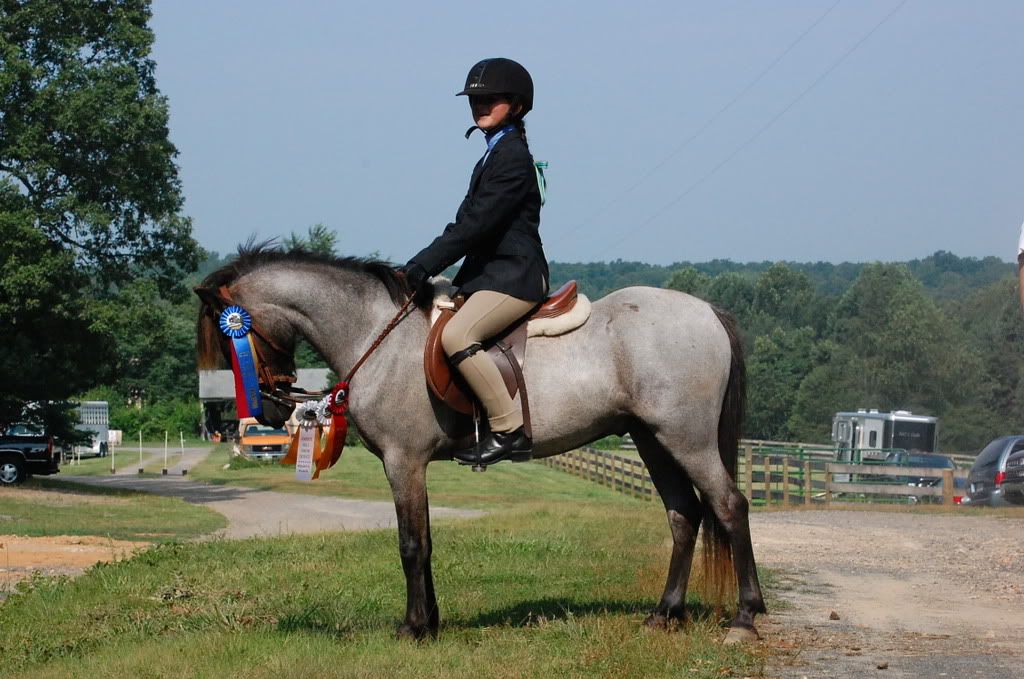 Blue roan because he has some black hairs in his color but still has roaning, even though some of the hairs are red, because there are black hairs it makes him a blue roan. That's my opinion anyway.