Confo critique - gaited gelding
---
this is Sunny, a 12yr old gaited mutt. lol he's mostly a trail horse now but used to compete in Gaited halter classes. What do you guys think?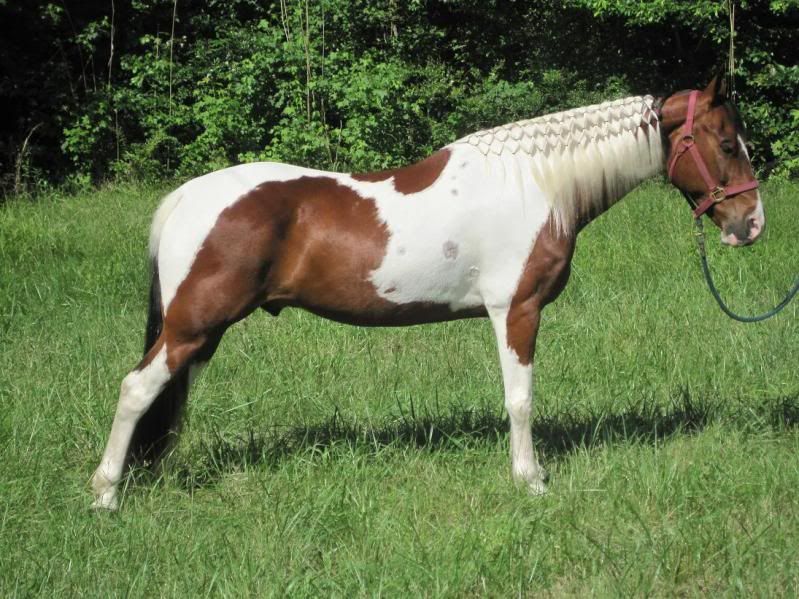 For me, it's harder to make any judgements on conformation when the horse is parked out, but from what I can see, he is very nicely built, all around.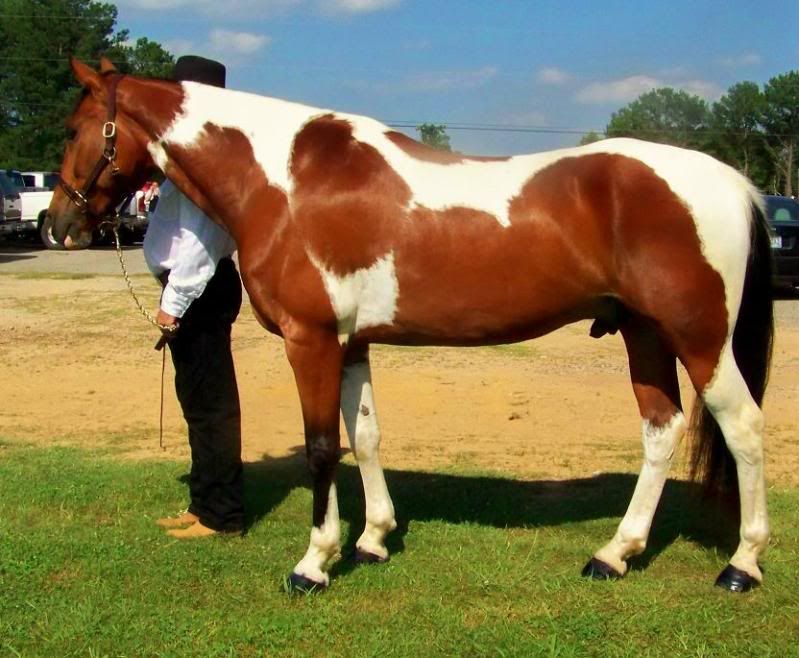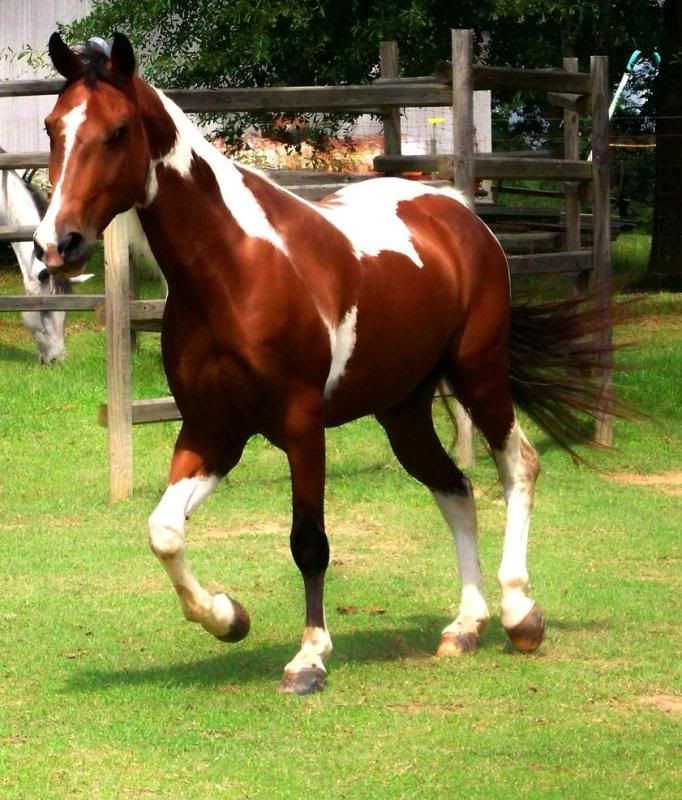 ---
Four things greater than all things are:
Women and horses
And power and war. - Rudyard Kipling
Very very nice boy! He looks just a touch long backed, but nothing else jumps out at me. I bet he did pretty well in halter:)
very nice looking horse. Nice neck length and position, good shoulder. Back had dropped a bit in front of the hip/back joint area. Nice straght legs with good bone. All around really nicely built horse.
Quote:
Very very nice boy! He looks just a touch long backed, but nothing else jumps out at me. I bet he did pretty well in halter:)
Thank you :) and he placed well the last year that my dad showed him (he got a Champion belt buckle from our saddle club in '09) but did TERRIBLE last year with me lol he wouldn't stop moving haha but he had never shown with me before and due to his extremely scarring history (he has obviously been severely abused by an owner sometime in his life), he has a fear of strange people and the judges freaked him out. Him and my dad have a very trusting relationship and he was looking for my dad for comfort because he doesn't have that same level of trust with me. I'm just his groomer girl lol
---
Four things greater than all things are:
Women and horses
And power and war. - Rudyard Kipling