Quote:
I agree. I think the saddle fit is a little deceptive because she has high, narrow withers that go part way down her back. You may need to find a saddle with the latigo D ring pretty far forward. I know several of the Circle Y Saddles have double D rigging that allows you some flexibility.
Thanks. Thats what I've been looking at, I like having the flexability to move the cinch further forward/back if I need to, I think it would help.
I'll see fi I can get some better pictures this weekend.
Here is a shot (camera phone) from last Tuesday (her first ride out on trail w/my trainer). It was taken appx 3 weeks after the first photos on this thread. I think she is making progress.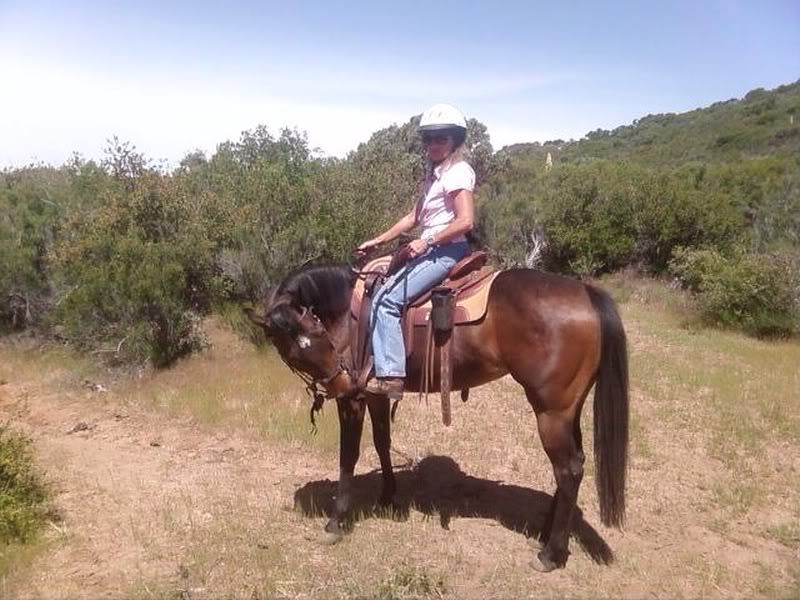 ---
My blog ~
Life and Horses
~