conformation and condition coments please
---
william is now 6 months and here are some recent piccies. how do you think he is looking, what do you think of his conformation and how big do you think he will get? he is currently standing about 12.3hh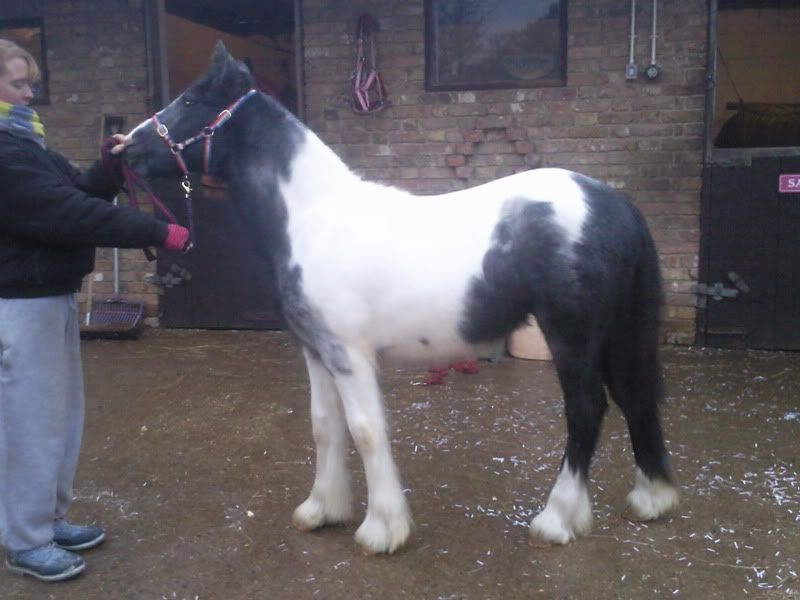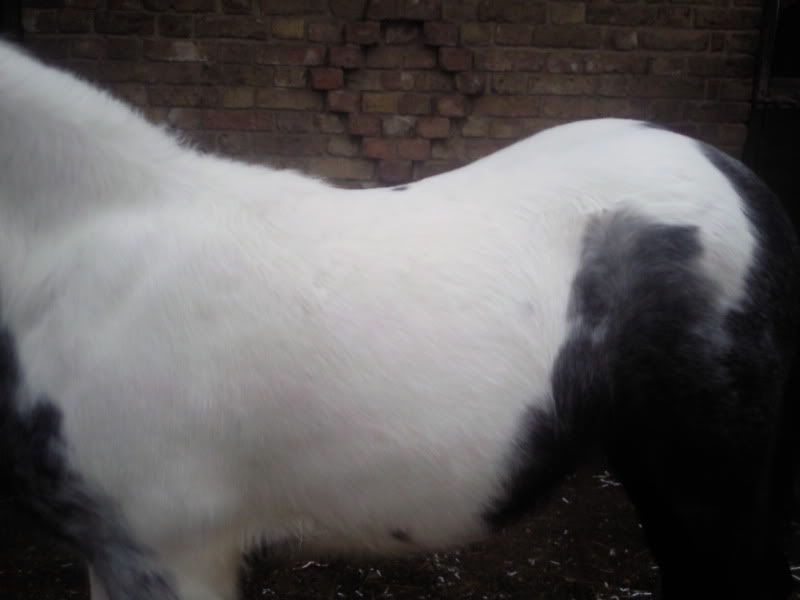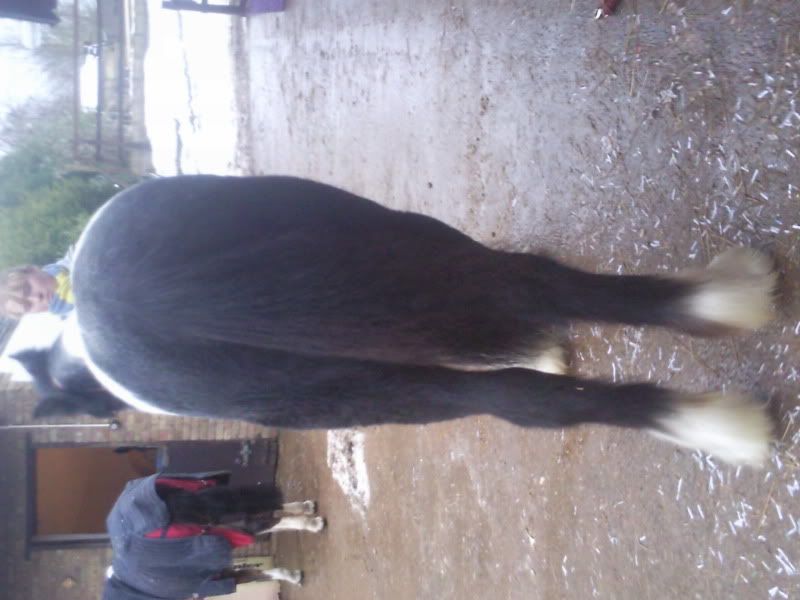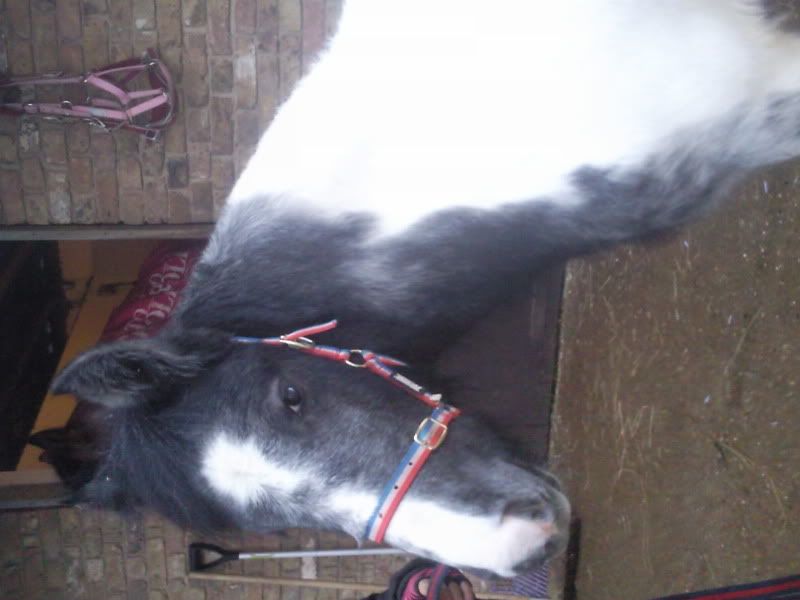 The only thing I can really comment about him is that he has quite a flat back with small withers. He is still really young though so you can not really tell at only 6 months old. Otherwise, he looks really cute and sweet. He has very pretty markings, too!
---
"Don't turn you disabilities into a crutch, turn them into legs and run with them"
He is very attractive, but appears to be very young in these pictures. What breed is he?
---
~Lauren
we think he is vanner x . he was a little rescue we have had him for about 2 months
I think he looks pretty good! And only being 6mo. and already at 12hh I'd say he's going to be a pretty big boy, just guessing, I'm honestly not too sure. I just wanna play with im like a dog lol.
---
- If today was your last day, and tomorrow was too late, could you say goodbye to yesterday?
Wow, what a snag. I'd rescue a couple of those myself! He is nice and stout looking for his age. I love the feathers. I'd guess around 15 hands for his grown up height. He looks a little tall in the back but most horses grow with a see saw action (front then back then front). He seems to have nice straight legs and a lot of bone. He should end up cobby in appearance with a thicker neck and a nice round butt. He would probably make a nice ride and drive prospect. Can you tell I love him!
Because he is still growing, a person can't give very accurate conforamtion info.
I'm not sure just looking at the first picture, but it seems he is abit toed in on the fore, but his hind legs look good. Another thing I have noticed, not sure if it's just me, but his withers seem a little strange....can't pin point what it is though......
Otherwise he is real sweet looking. I have no idea how big he will grow, probably not that big. Keep us posted on his progress though. Would love to see how he turns out.
What are you planning on doing with him?
---
*~ THE HORSE STOPPED WITH A JERK, AND THE JERK FELL OFF -- Jim Culleton ~*
MANURE HAPPENS
thankyou for your nice comments. im not sure what we will end up doing with him it depends really how he turns out. he has come a long way in a short space of time so im hoping he continues to. he has lots of character (an attitude).