Conformation Critique
---
Hello guys! Well I've put this off for so long because I'm scared of you guys eating my horse to death! but I decided to let you have a peek at my pony anyway.
She's a percheronx 3 part TB 15.3hh and 10 years old. I do eventing with her, average jumping height is about a metre, but I've jumped 1.20m twice before.
What is your opinion on what she would be best suited to, judging by confo? Recently she's put on a ton of weight and she's in my opinion perfect weight for her size now
The main things I've noticed is that even though you can't really tell in these pics
*she has a huge head and a long neck, until now shes put on weight shes pretty much looked fairly out of proportion.
*Her hind hooves toes turn out a little, but when she moves she doeesnt
twist them in like some horses do.
*She has a square TB bum, which is more round now some muscle.. by square i mean it slopes down heaps points then slopes back in.. i read somewhere these rumps leave more room for muslce.. correct me on this if you know more
Anyway I'm no expert..please be kind, she's my baby :)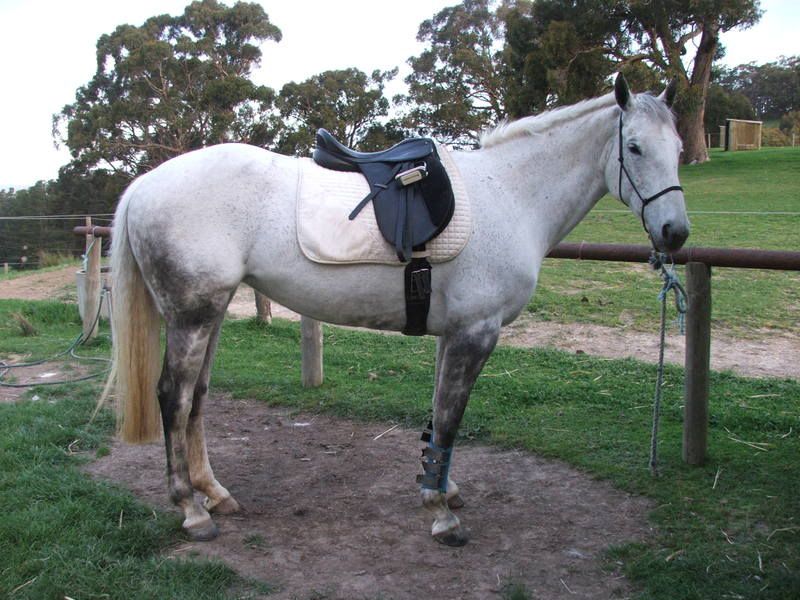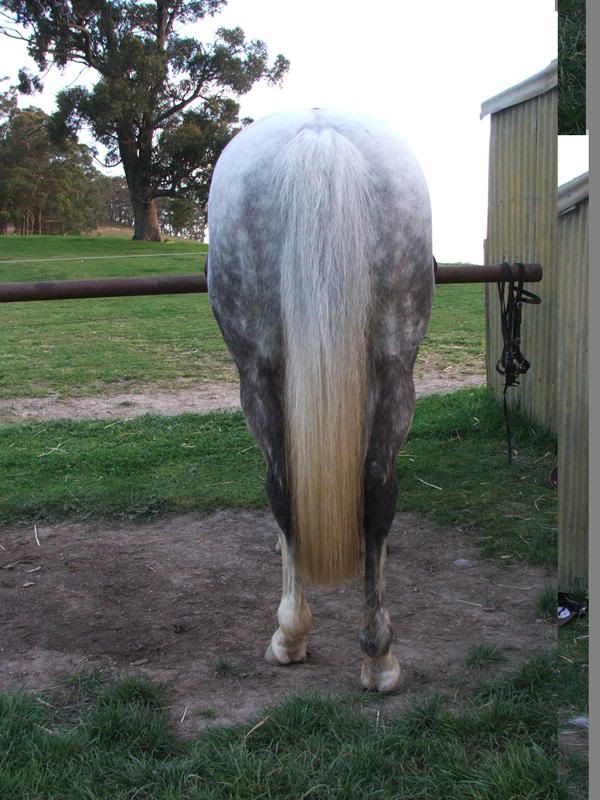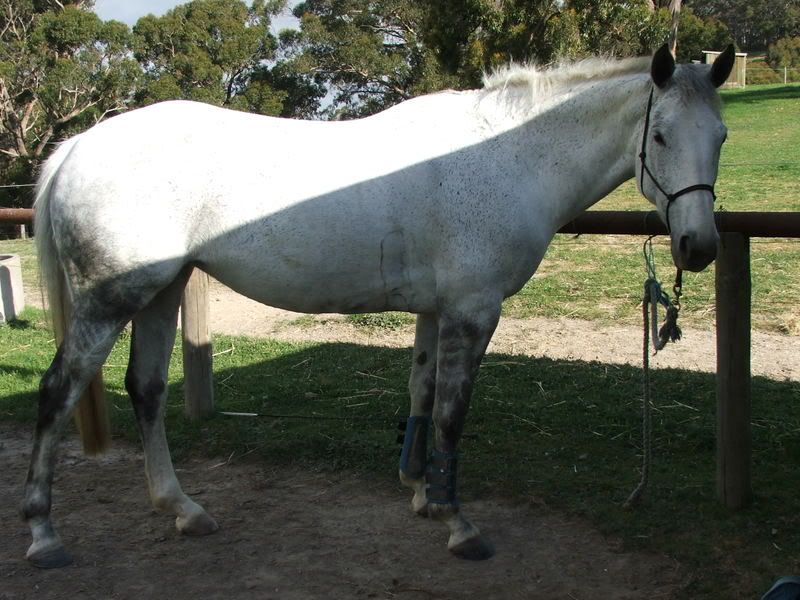 Stand under a bit in front, toes out a bit in the back. She has a longer back, but my horse does too. I LIKE THIS HORSE A LOT! Very nice.
---
Unless it weighs a ton... it's just a horse.
Draft horse motto.
No critique from me, apart from a WOW! She's really gorgeous!
---
♥ Seoul Searchin' for the Lovebug ♥
Her back is a little long but I love her! I like DraftX's, have one myself that I event.
---
5 yr OTTB gelding
5 month old TB/Morgan Colt
She is one of the better crosses I have seen.
---
Unless it weighs a ton... it's just a horse.
Draft horse motto.