Conformation Critique: 3yr old QH
---
There is a 3yr old QH at the barn where I volunteer. I just started noticing this weekend how beautiful and big his movements are. I have declarded him my new project so I would like some conformation critique.
He's a 3yr old QH gelding. He was backed at the age of 2, which I don't like, but I can't do anything about that. He's about 14.2-14.3. His name is Taichi (pronounced tah-chi). I'm thinking about working with him on his gaits for a few months and then I might put an offer in on him and turn him into a hunter/equitation horse. I know he won't be big, but he sure is beautiful!
PICS: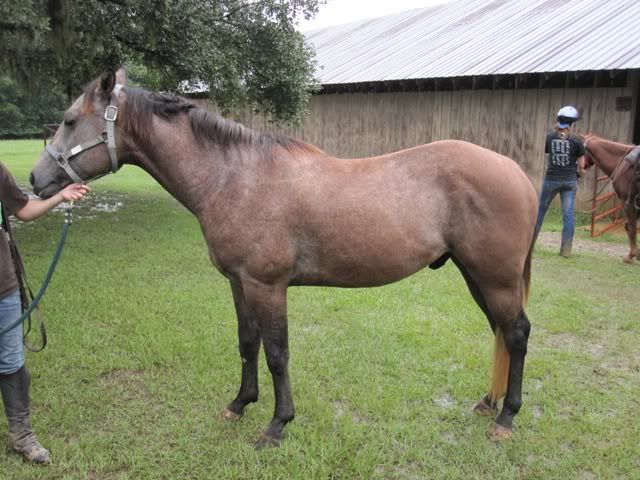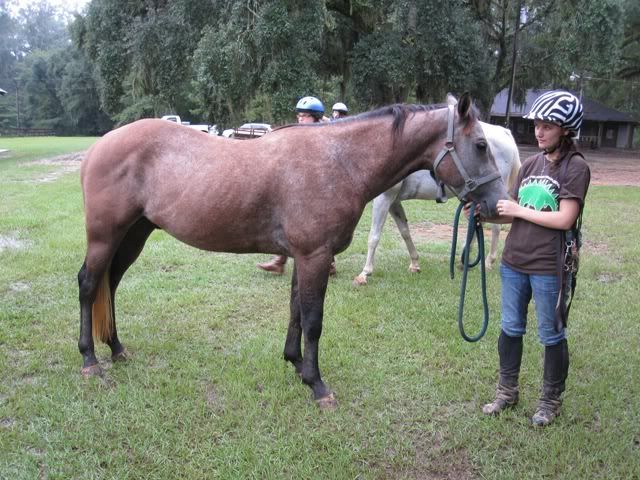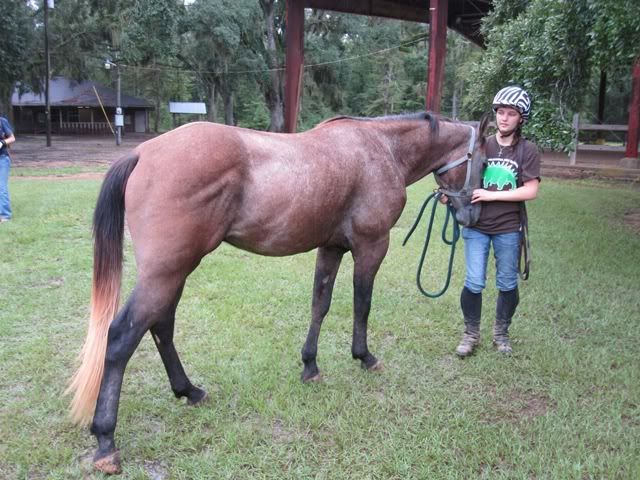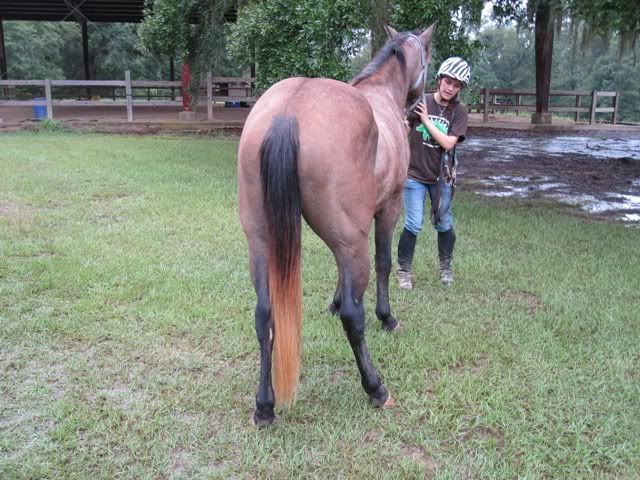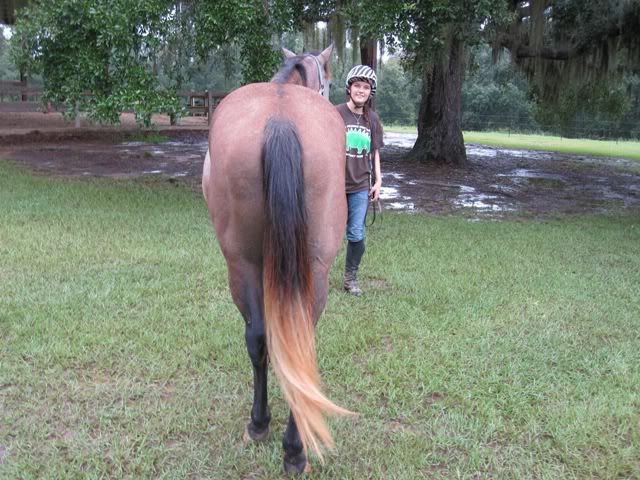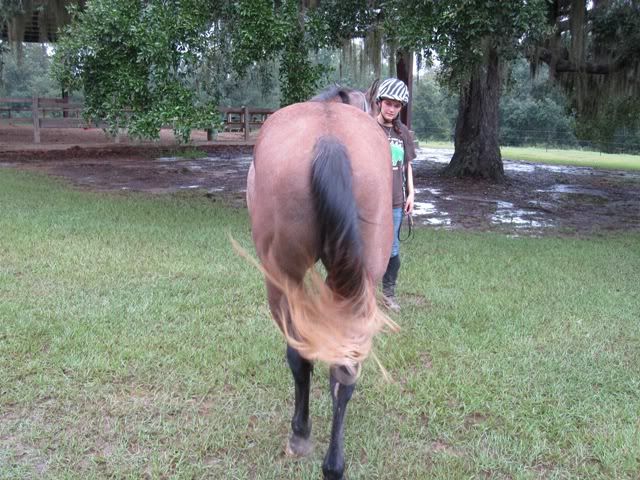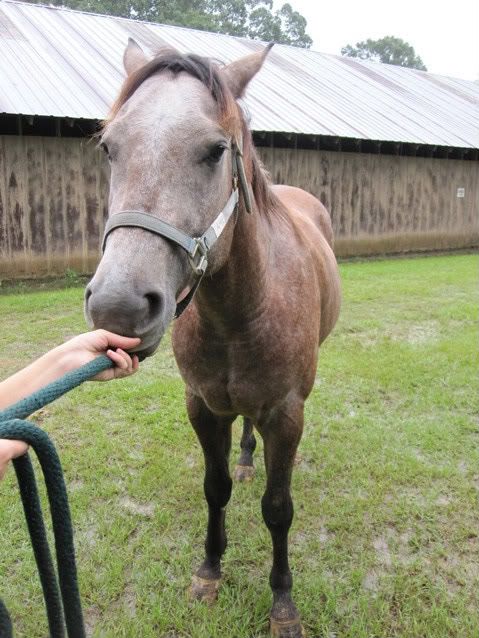 Okay, any critique is welcome! I know he's still growing, but I want come form of critique :)
I can't help with critiquing (although he's stunning) but I do have a suggestion :-D If you are thinking about buying him, maybe work with him enough to decide if you like him, then buy him sooner than later (or do a lease to buy) The price will go up the more you work with him. It would suck to put in a ton of work, only to have his price go up when you want to buy him because of YOUR time and effort
he looks a little toed out in front, but it could just be the way he is standing in the pic. he also looks a little cow hocked.
---
Marianne and Twist
The wind of heaven is that which blows between a horse's ears. ~Arabian Proverb
I'm going to work about 6 months and then think about getting him. The barn is at a Girl Scout camp, so they are always looking for kid-safe horses. I might look at kid horses for sale around the same price I want to offer for him, then suggest that horse to the camp. Then they'd basically be trading :) If that makes any sense at all! Something going for me is that he bucks when he canters. Not kid safe at all :)

He is a little toed out, but I was trying to square him up in some of these pictures, so he looks kinda awkward :)
Really neat colour, and good bone in those legs, I lvoe to see good bone under a horse. As mentioned his legs aren't perfect, but I think he will be just fine.
Started
Join Date: Mar 2009
Location: Middle-of-Nowhere, Illinois
Posts: 2,225
• Horses:
1
He looks a little camped out and his neck ties into his shoulders weird... His hindquarters are rather weak-looking overall, but I like his shoulder angle and he's got nice solid front legs. It would help if he filled out and gained muscle.
---
"A musician must make music, an artist must paint, a poet must write, if he is ultimately to be at peace with himself.
What a man can be, he must be." Abraham Maslow, 1968

Yeah, I'm going to work with him a lot and get him to work through his hindquarters instead of just being on the forehand. I see a lot of trotting in our future! lol