Conformation Critique on my PB Arab
---
Hello all! SF Money Market is my purebred arabian gelding, who recently made his tiny debut in the halter ring. Haha, it wasn't anything fancy, just an open show, don't worry, I know he's not national halter material lol. I just wanted a general critique on his conformation.
Please ignore his HUGE belly, he's been on 80 acres of grass this past summer, but he is moving into a stall starting August 1st, and we'll never have that problem again.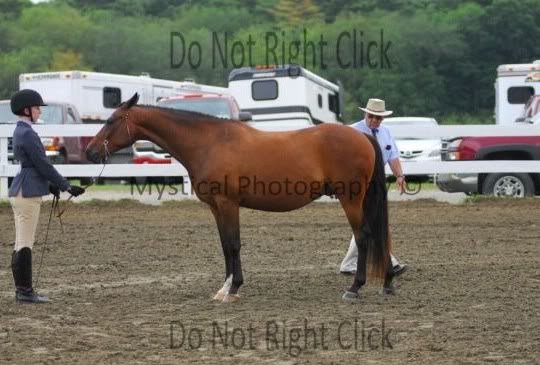 ---
~Kait & Mark~
He's beautiful! I love his color. Is it just me, or does his face not looked very dished?
He's a cutie...not extremely typey for an Arab, but he's not horribly put together either. I like him.
As far as showing him, when you show an Arab, you want to stay in front of him pretty much all the time, and use your whip to keep his attention focused on you, so you can show off his araby head and neck...if you can teach him to follow the whip that is always a bonus, as then you can arch his neck, stretch it out, and just generally show off how pretty he can be. He is set up correctly; just work on getting his attention.
Here's an attentive arab...well he was an arab cross...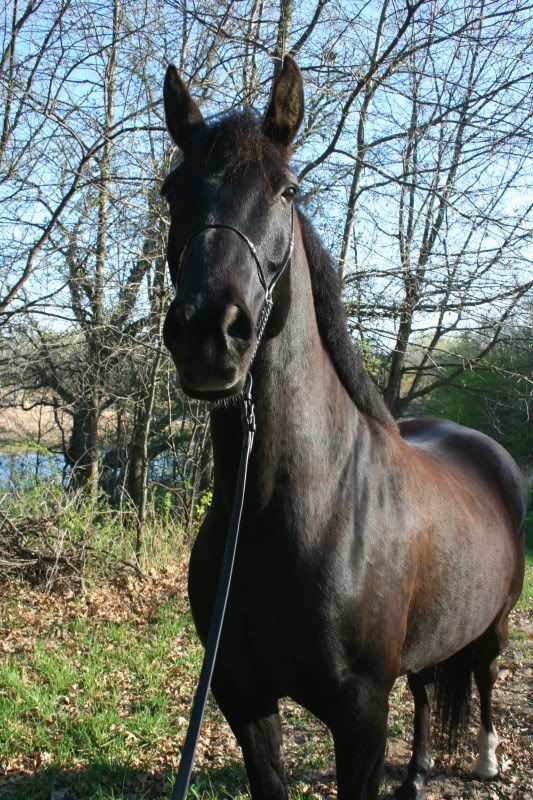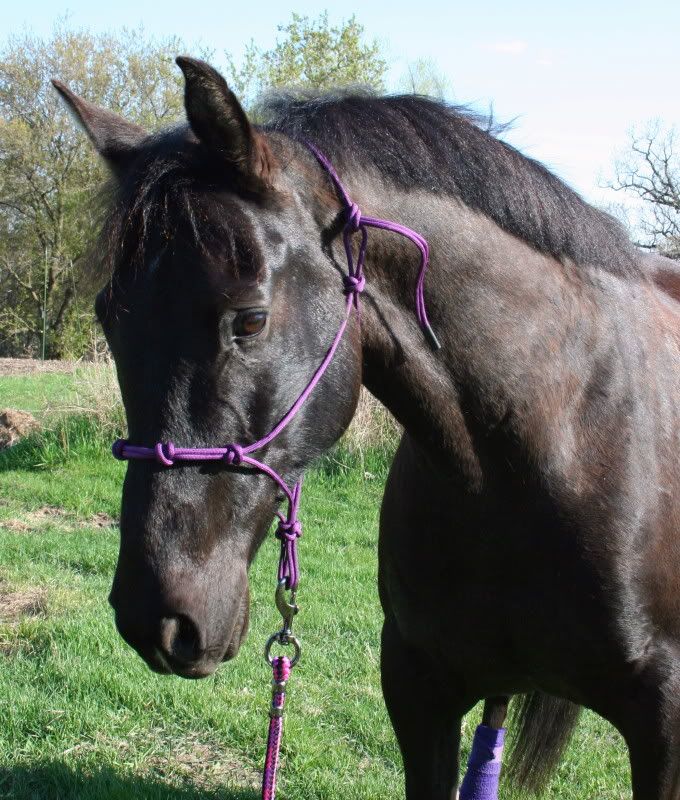 ---
"The ideal horseman has the courage of a lion, the patience of a saint, and the hands of a woman..."
---
Last edited by mom2pride; 07-29-2009 at

04:21 PM

.
Haha, thank you.

Yea, you see, before we started showing in the little arab classes, we were doing hunter jumpers, and he is literally desensitized to EVERYTHING. Before we went into the ring I was trying to get his attention with the whip and even tapping him with it in the face (not hitting, just a light tap), and he didn't care at all. That's why he's definatley not big show material as far as breed shows go, I just do it for fun.

But it's definatley something we are working on! Haha, I know, he's got incredible bloodlines, just for some reason he's not typey at all. But that's why I ended up with him, seeing as how I wanted a hunter =P
---
~Kait & Mark~