Conformation Critique Request!!
---
Hello,
I had some issues with linking a good photo that would enable people on this forum to help me critique my mares conformation. Please help me by looking at this photo. I am interested in breeding her in a year or so and would like to have an outsiders opinion on her type.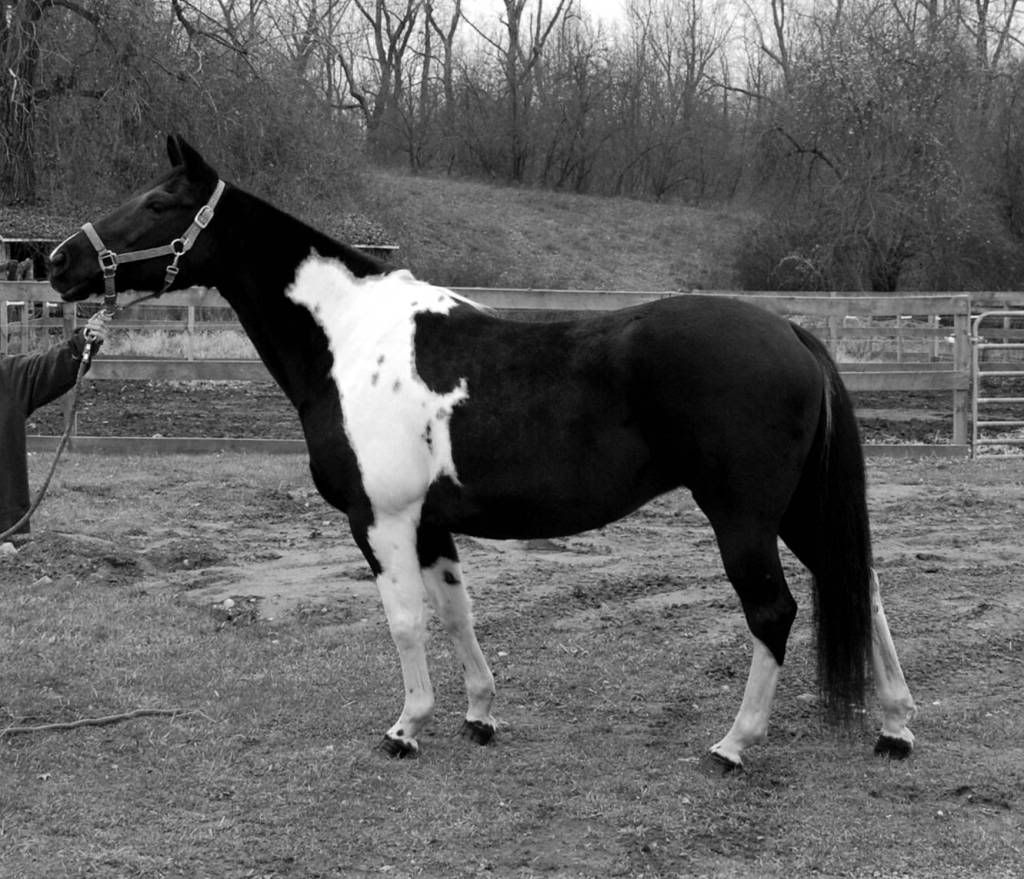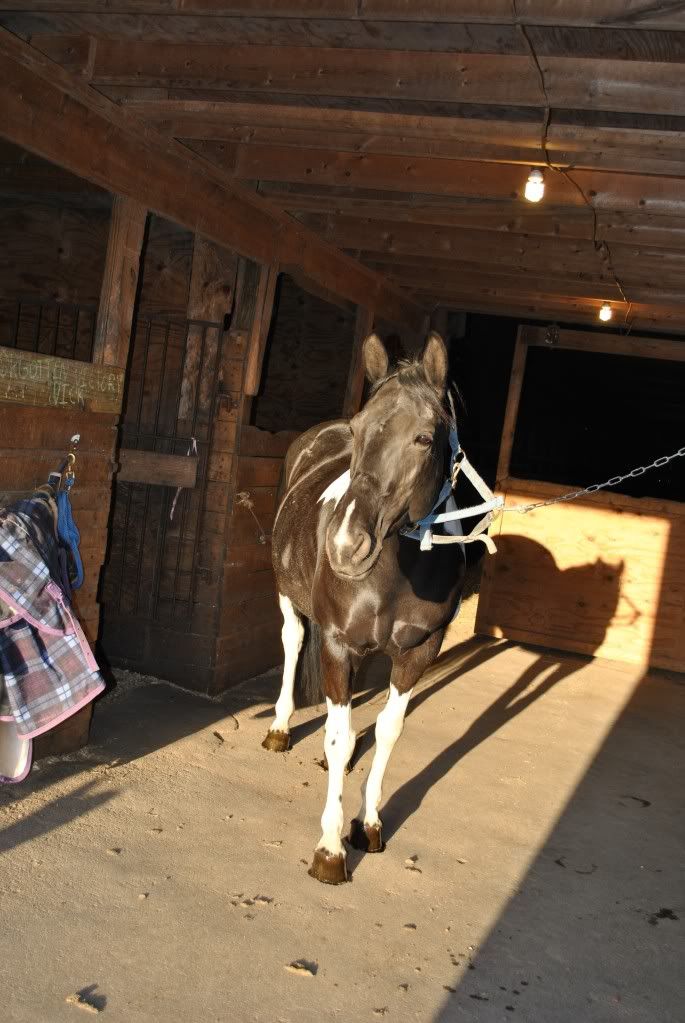 Hard to tell and I'm not great on conformation but her legs look a bit short :P That's all that sticks out to me. I love her markings!
What's her pedigree? Age? Event? Those will help.
i cant critique much but i love the way her neck ties in with her body! and she has a nice face
---
If there are no horses in heaven... im not going.
Can you get pictures a little more square, and at less of an angle?

Her pasterns look long and uneven, but it's hard to tell with those photos. She also looks sickle-hocked, but that could be because she is in mid-step.
I will try to take both sides, front/back! Thanks for trying though.
Hi! Thanks for your comments! She is a registered paint, 10 years, successfully had two foals blk and a chestnut tovero. I am not sure on her height...she might be a pony! We are planning to have her officially measured by the vet! lol
Tru Princes is slightly pigeon toed on a front foot (ankle not shoeing). She is a cute mover, loves to jump and is so sweet. Princess is heterozygous for chestnut and homozygous for SPOTS!
I am looking for a 16hh QH cremello; hoping for a bkskn or palo.
If you're breeding for color conformation doesn't much matter in the end does it...?

But--this isn't a breeding thead! So, just ignore that above comment.

What I see at a glance: straight shoulders with short legs that are under herself. Her hip angle is decent, but she is sickle hocked. A thick throat latch and a high set tail don't help her feminine appearance.

I apologize that I don't sugar-coat it, I know people can get easily offended; but I personally wouldn't find her breed stock quality.
She's a cutie. IMO if you find a nice stally that will balance out her faults, and you're just looking for a good riding horse but not a horse that will take you to thhe top, I would say she's not a bad-looking broodmare.
Thanks to Critique
---
Thank you for the critiques so far!

Looking to hear what people think about angles and how this influences movement. No one has to sugar coat; what will I learn from that. =)

I know that this category isn't for breeding, but I do want a critque on her conformation....because I need an objective eye to help me pick the right stallion.

My goal, is to improve her line and preserve the many wonderful qualities that she possesses. As far as my goals for the foal, I would like to train this horse to be versitle in halter, western, english (hunter).

Options range from TB to QH to paint. I do want to increase size and improve type at any rate not JUST breed for color.

Thank you again!
A very responsible response!
I apologize for jumping the gun on the my "color breeding" retort; I find myself getting very bent-out-of-shape when people say, "I want xxxxx color of stallion!" Not, "I want a stallion with a strong, short back that will help neutralize my mares long one!"
I think breeding of horses has become a rather trivial matter to some people and I would like to just clunk them on the head with a brick and scream that you're bringing a life into the world! Put some more thought into it then just what color this little booger will turn out to be!!! Haha!
The good thing about your mare is most of her "faults" can be minimized with the choosing of the right stallion; but that is all chance still... But regardless- you sounds like you're going to be making a responsible decision on your stud and I'm glad you have a plan for the foal already!