Conformation Critique of TB and some help
---
So does anyone wanna critique Lola's conformation. Sorry if the pictures are not great. She would not stand still!
Oh and before that I would like to know why her back end is sucking in so much! It seems to have gotten worse over night! I wormed her yesterday. I really hope I can fix that because it looks terrible. She has lost a lot of weight too. I think maybe it ws she just need to be wormed. Anyways here are pictures of it..
Can't really notice anything here..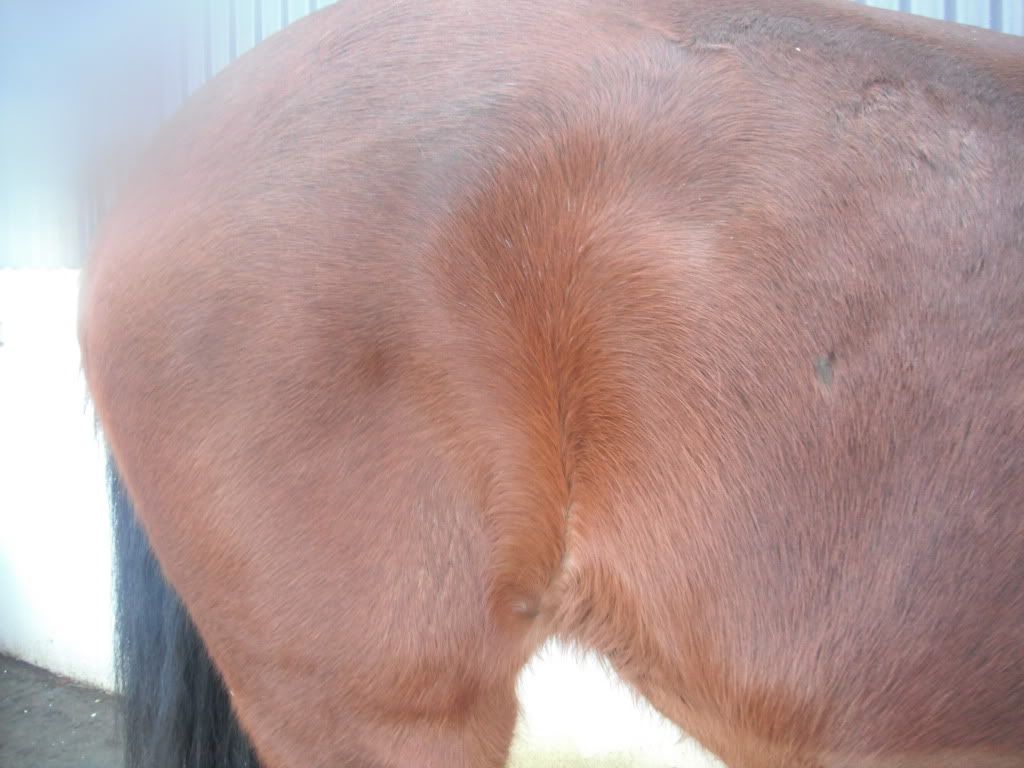 Anyways you will be able to notice in most of the pictures..
And now for the conformation..
Front end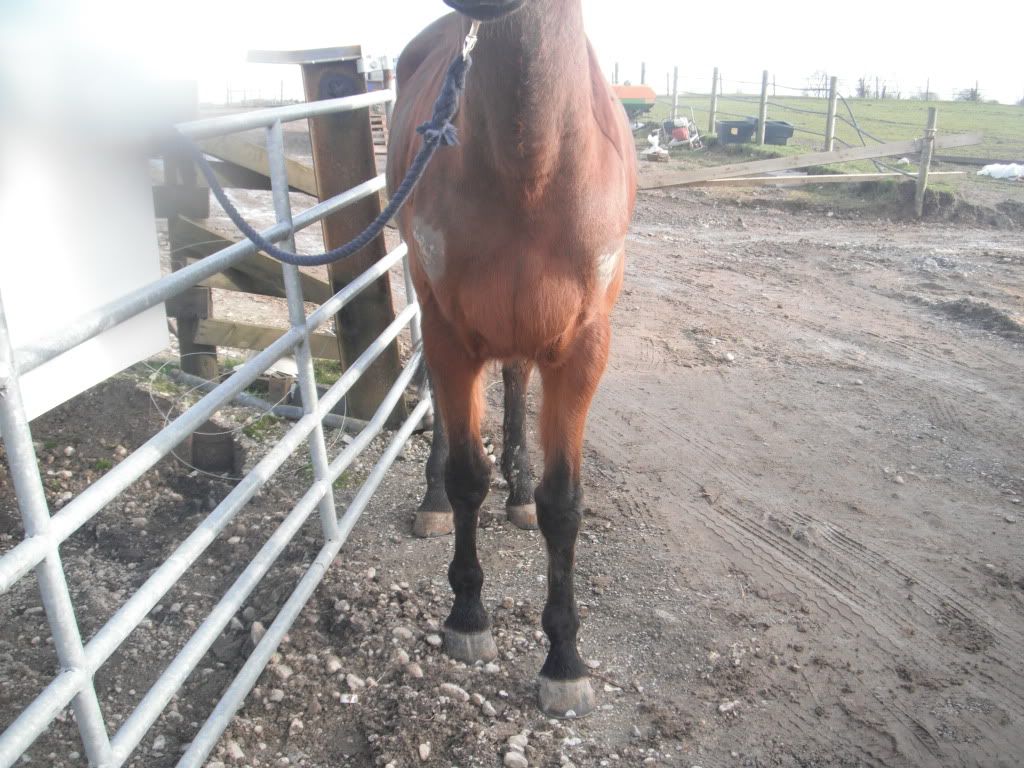 Side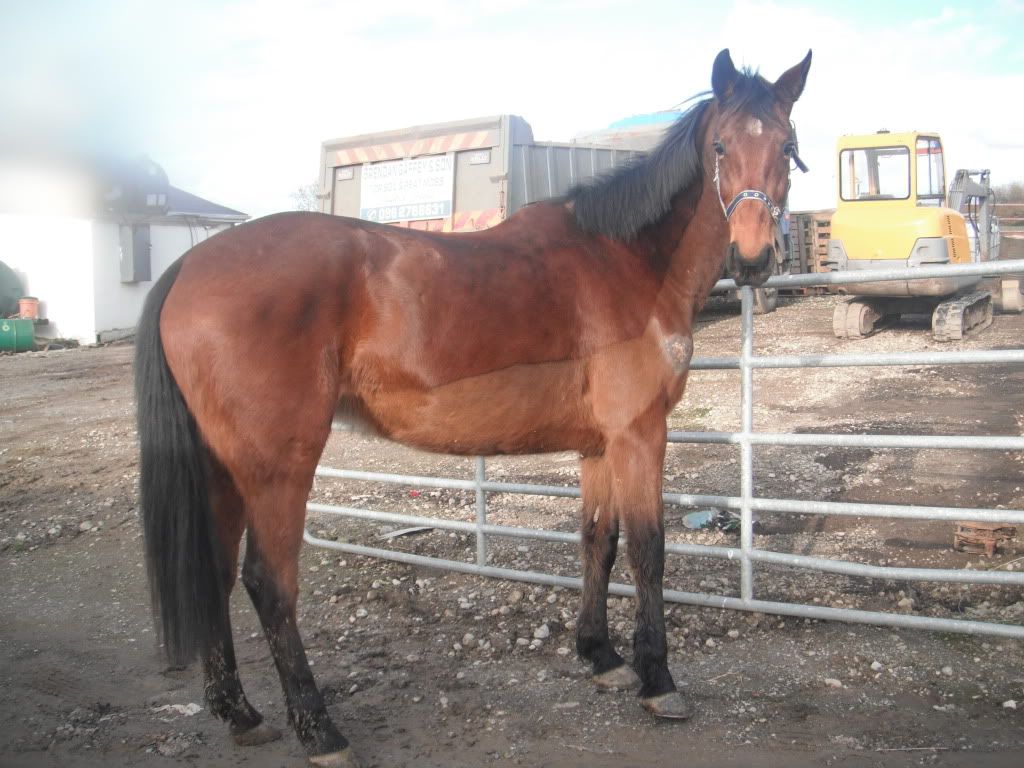 Back end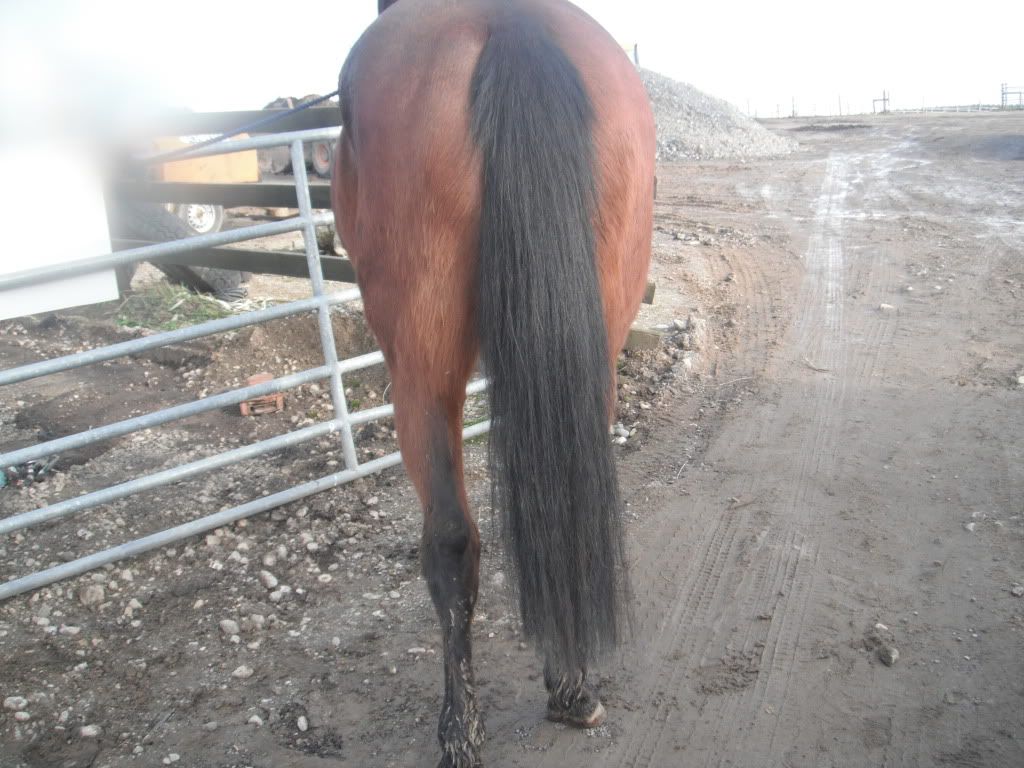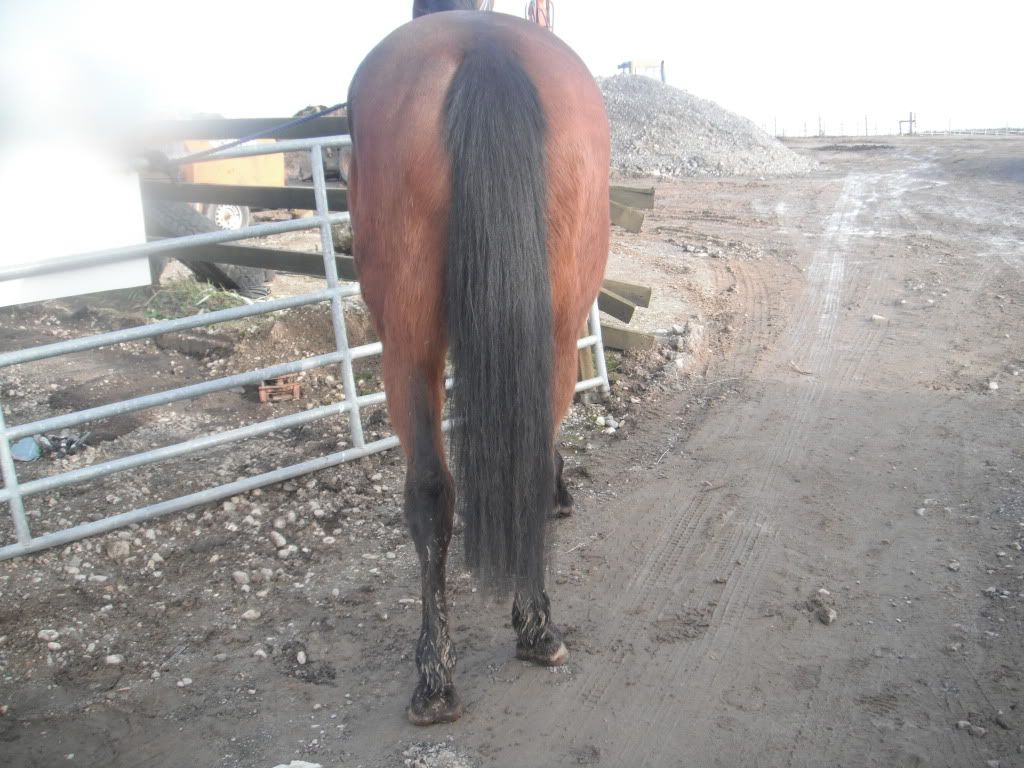 Side again
And some of her messing around!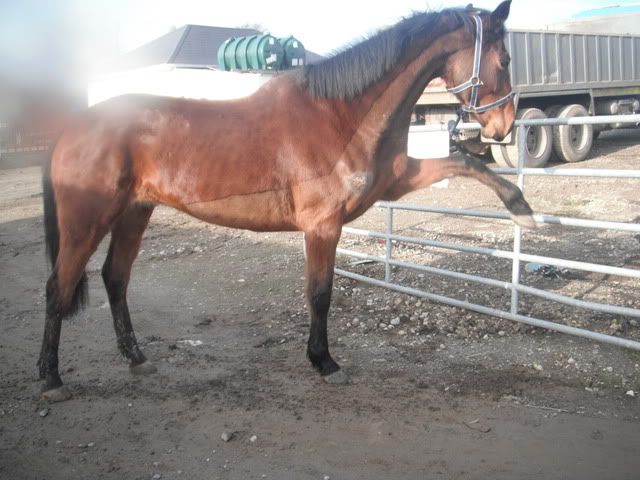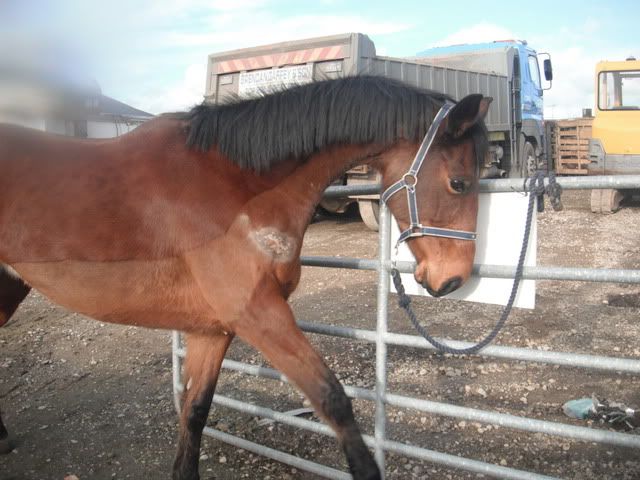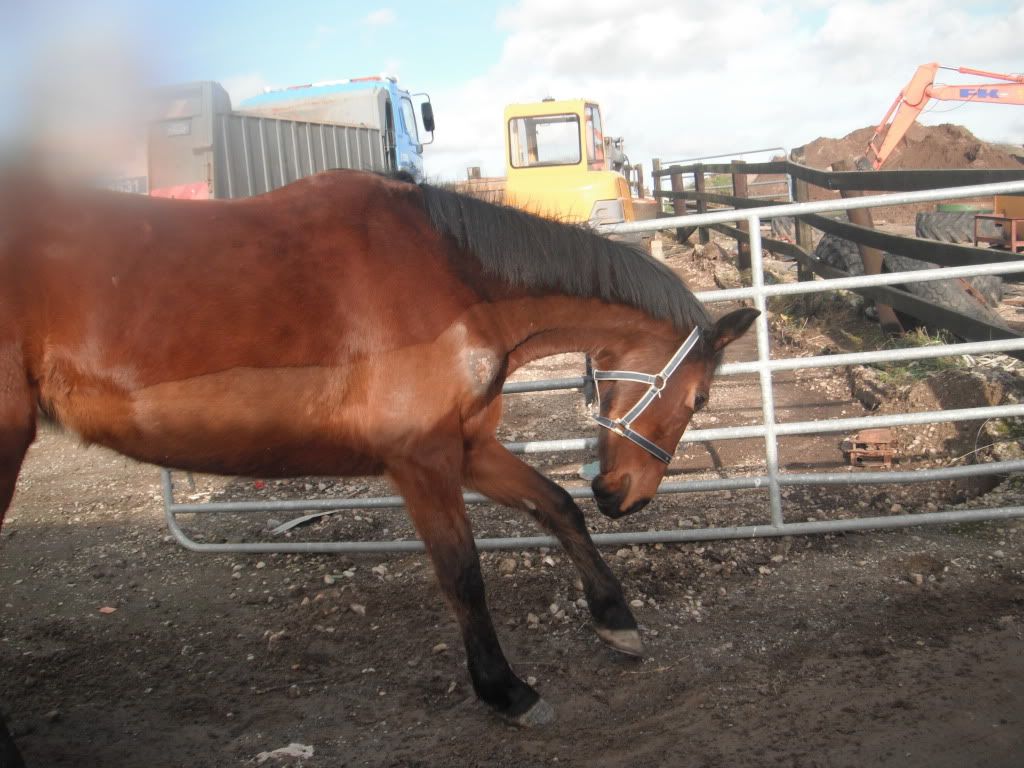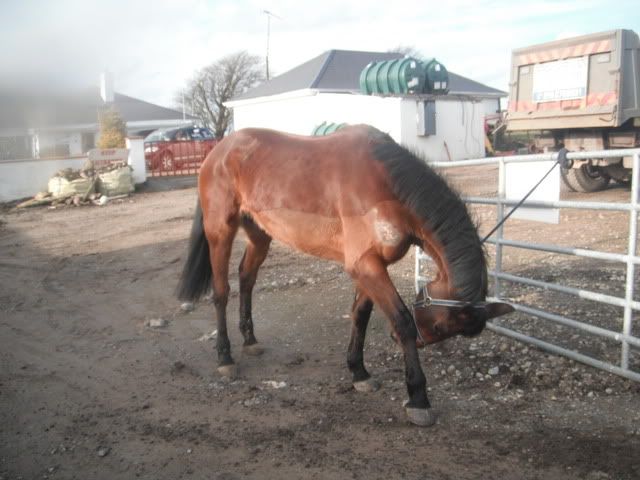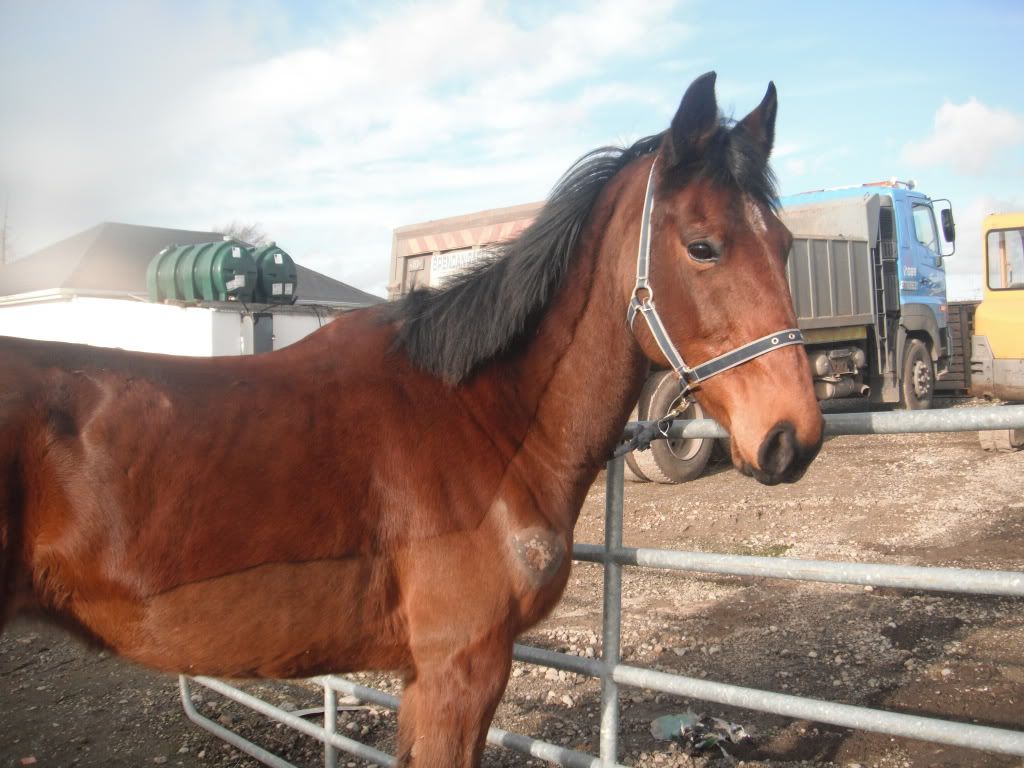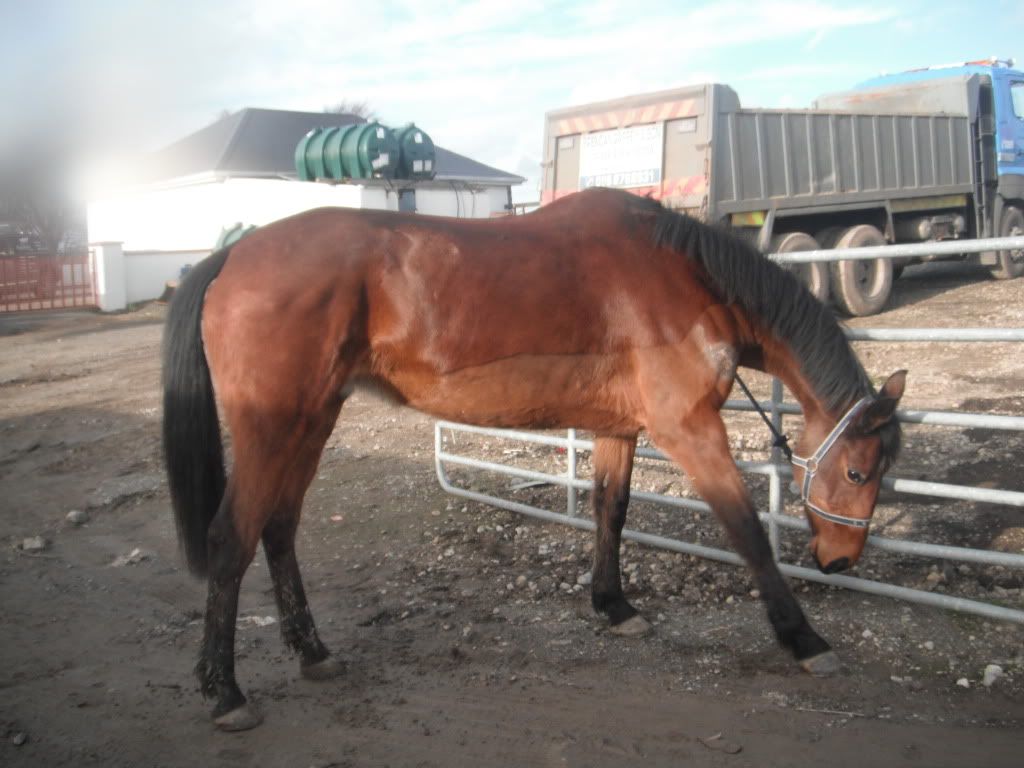 What happened to her shoulder?
---
Is all that we see or seem
But a dream within a dream?-Edgar Allen Poe
I have to ask is there any way I can make her neck look better? I hate is so much! But I guess it looks a little better than when I first got her...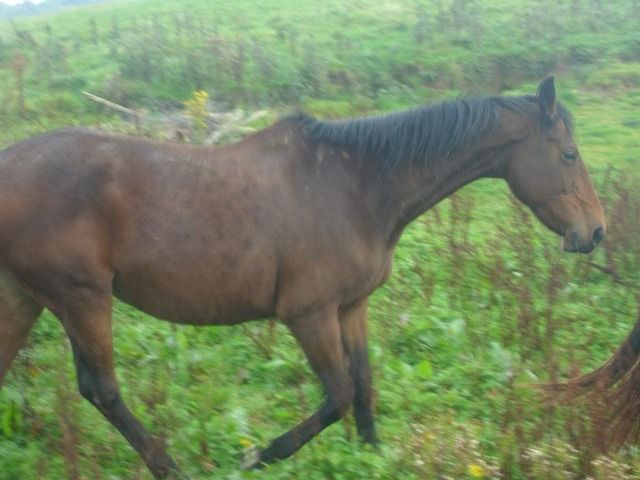 I'm not great with conformation, and it's difficult to tell with these pictures, but I have a couple things to say...
I definitely think she could put a bit of weight on. She's by no means too skinny, however she doesn't look perfect weight to me. (Then again, our horses are fat, and the TBs I work with at work are racehorses and all too skiny... so I'm not used to looking at healthy weighted horses haha.) She looks a bit undermuscled too. I'm not sure what type of riding you do, but you can't go wrong with hill work. Walk her up and down hills as much as possible- it will help built up the muscles in her hind end and back. It also looks like her chest/shoulder is quite thick compared to her back end, so muscling up her butt would help even that out.
For her neck, make sure that you muscle the top of her neck, not the bottom. If she's always running around with her head in the air when you ride her, the bottom strengthens and she could end up with an ewe neck. However that doesn't seem overly likely because it looks better than when you got her :)
Overall, she looks like she's put together alright. Her shoulder is a bit steep, but that's very common in TBs. She's very cute
---
Worth The Wait <3
Thank you! Yep I know she needs to put on weight she just lost that all in the past month. It is probably part muscle too. She has not been ridden in nearly a month because she is lame but once she is better she will hopefully start to look better again. She was also due to be wormed so she should put the weight back on.

She gets hard feed every days and non stop hay so I don't know what else I can do to help put on the weight again XD