Critique AQHA Filly?
---
I was just curios to see what you guys have to say about this filly. Sorry the shots are not the best conformation shots and they are all at different ages.
Picture one (7 months old) I know she is a bit chubby is this picture, what can I say she is an easy keeper...lol!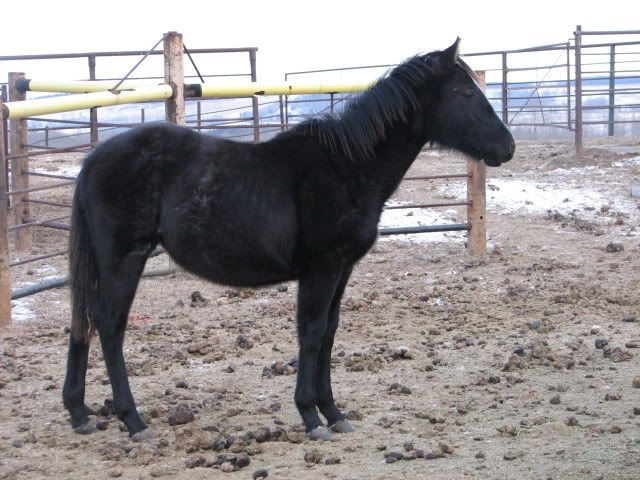 Picture two (about 5 months)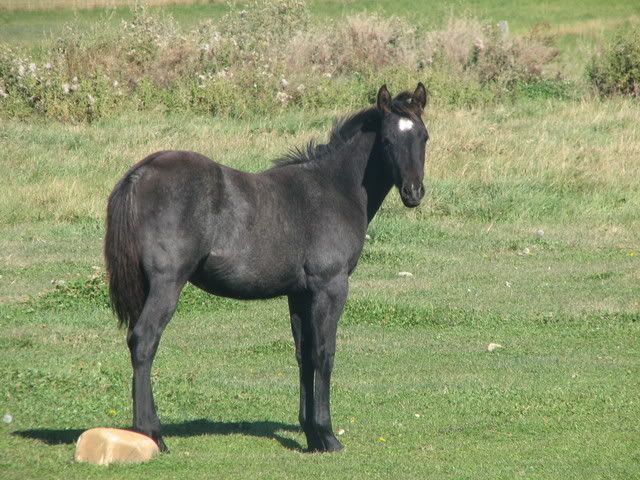 Picture Three (about 5 months old)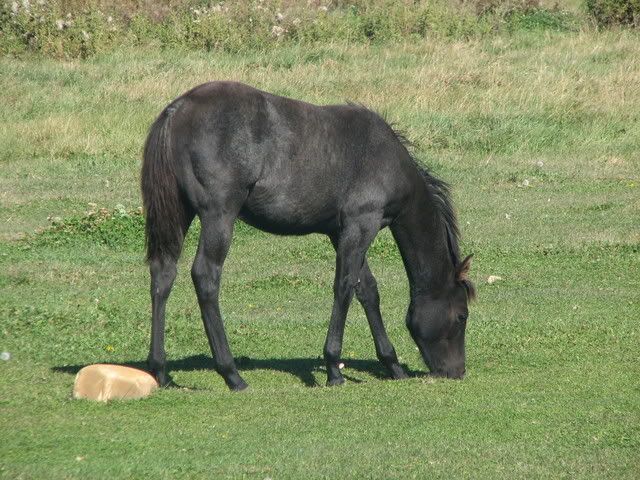 Picture Four (6 Days old)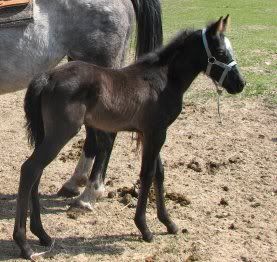 Aww so cute... black is a pretty color, she has a lovely head
She is actually a blue roan. Yeah I love her head!
she is very pretty. I love her thick winter coat in the first picture.

What do you plan on doing with her?
Appylover-I already sold her to my sister. Although she is still here and will be until late summer. I love her to pieces and am kicking myself in the butt for selling her. Oh well I didn't need any more fillies!
Chunky, chunky, little cutie. She seems cow-hocked to me, but she is so cute.
---
"Doing what you like is freedom, liking what you do is happiness."
well at least you know who she's going to and can visit her.

She looks like one of those horses that will be naughty behind your back, but as soon as your turn around she's an angel. Definitely a cutie.

Is she out of your stallion and one of your mares?
It's so hard to critique horses at that age, but I love her blue roan color (very dark - grogeous!) and she looks very nice. What's her name?
---
The lovely images above provided by CVLC Photography cvlphotography.com
Harlee-Yeah she is a little cow hawked. All of our babies our for the first year and then they straighten out.

Appylover-Yeah she is out of our stud and my grey mare (you can see her on my website) And BTW you got her pegged that is exactly how she acts!

JDI-her barn name is Tika and her Reg'd name is FGR Hancock's Tika