Critique Bacardi Blues (semi-pic-heavy)
---
Ok I did this and I took too long so it logged me out. Now that I'm starting all over. . .
Note(s): Blu is NOT as uphill as it
seems
on the left side. I PROMISE! No excuses. He is pulling quite a bit in the video. Please ignore, he was running around the pasture and is anxious. Ignore me. Critique all you want. Good, Bad, & Ugly. THANKS!!
Conformation
Left Side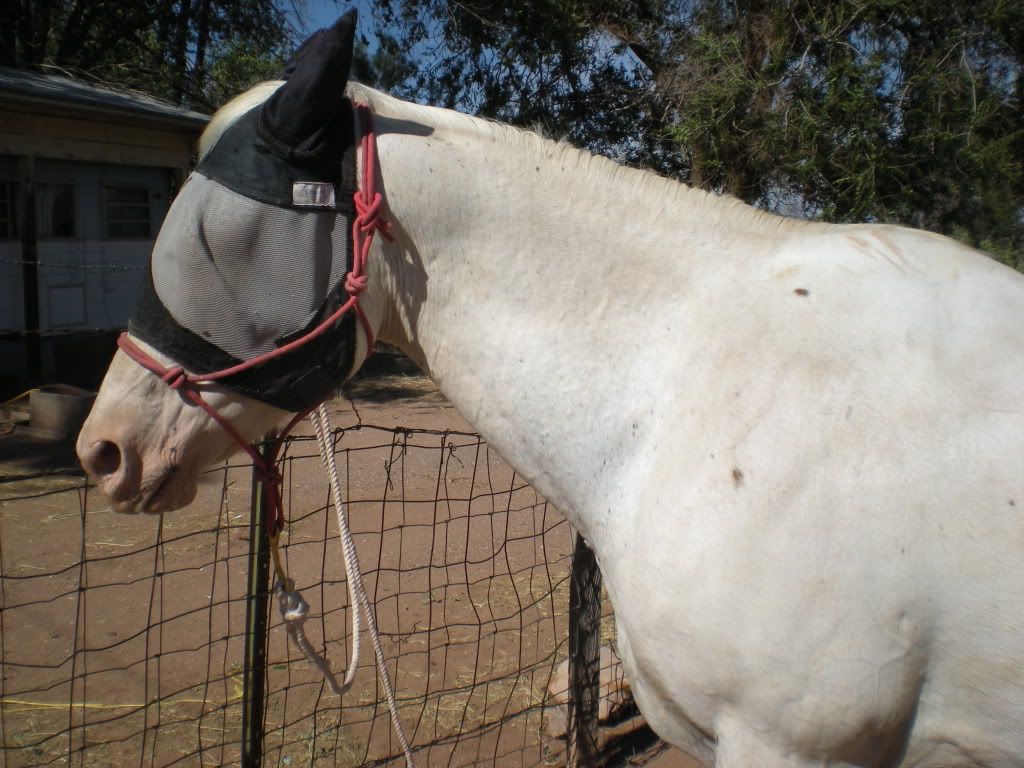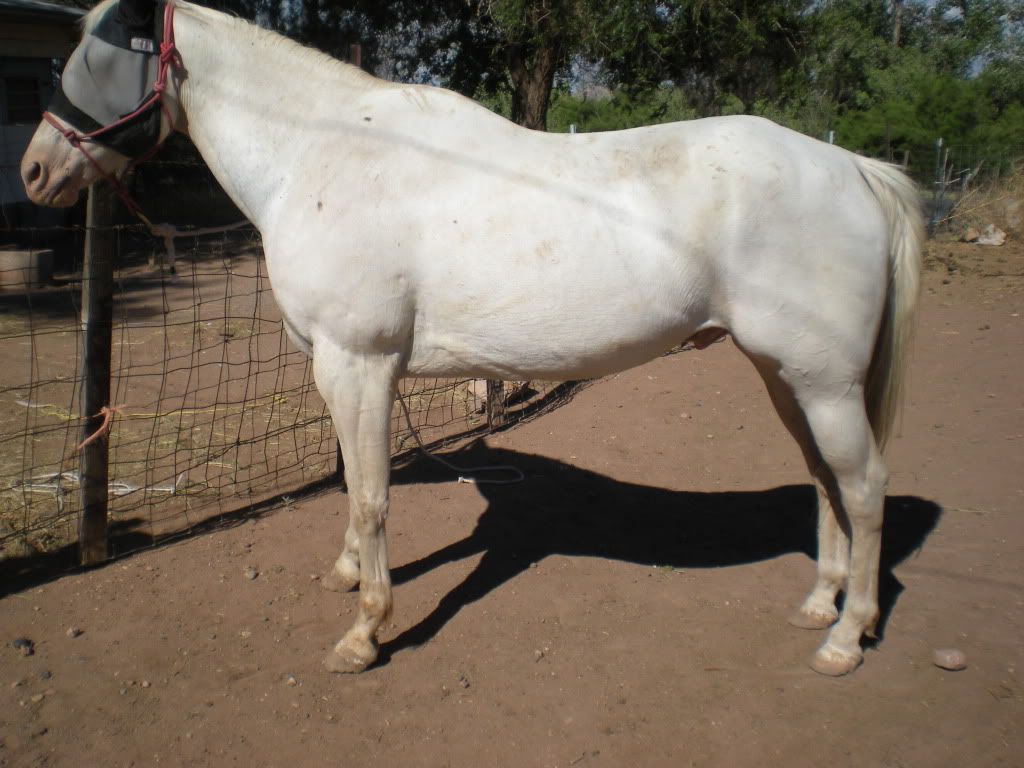 Right Side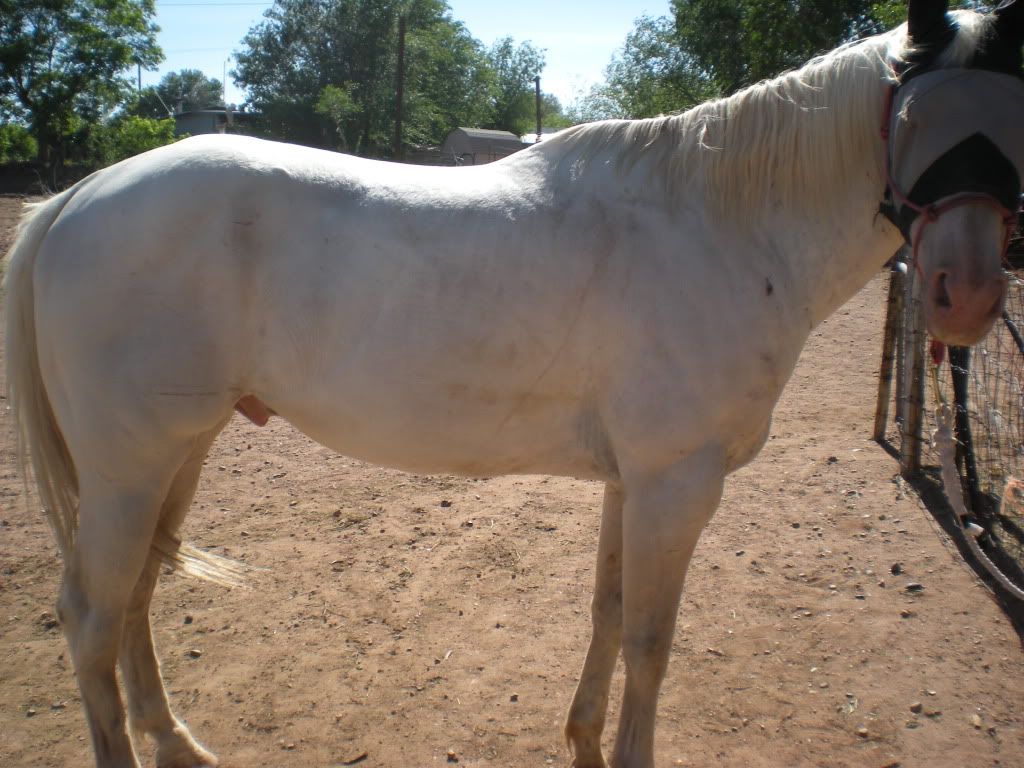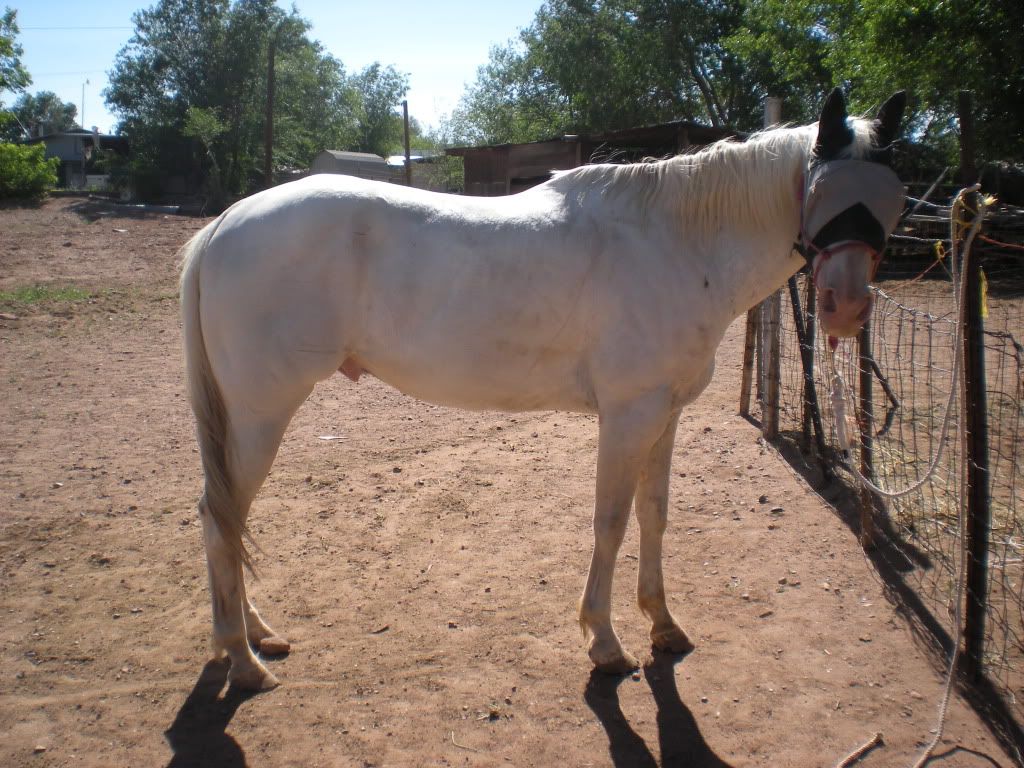 Hindquarters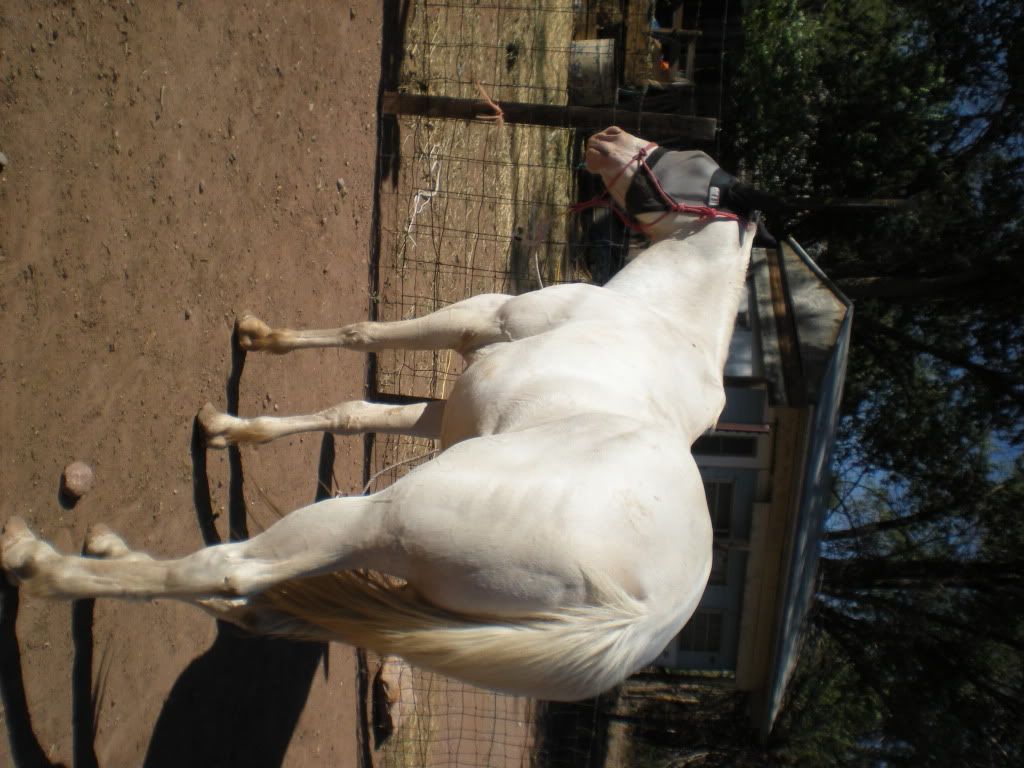 Video
(other vid is uploading)
http://www.youtube.com/swf/l.swf?iur...=en&cr=US&eurl
=
Just For Fun
I told you guys he looks like a giant foal!!!!
Foal : see the resemblance!
[img]
http://www.newforestnpa.gov.uk/text/...hing_large.jpg
[/img]
Random Adjustment
---
WHATS REALITY?
---
Last edited by BluMagic; 06-07-2009 at

12:50 PM

. Reason: adds
Is is one beautiful horse!!
He looks very well built, and muscular...
I love the last picture :)

Also, the video doesn't work, it says it is private...
Lunging
Trot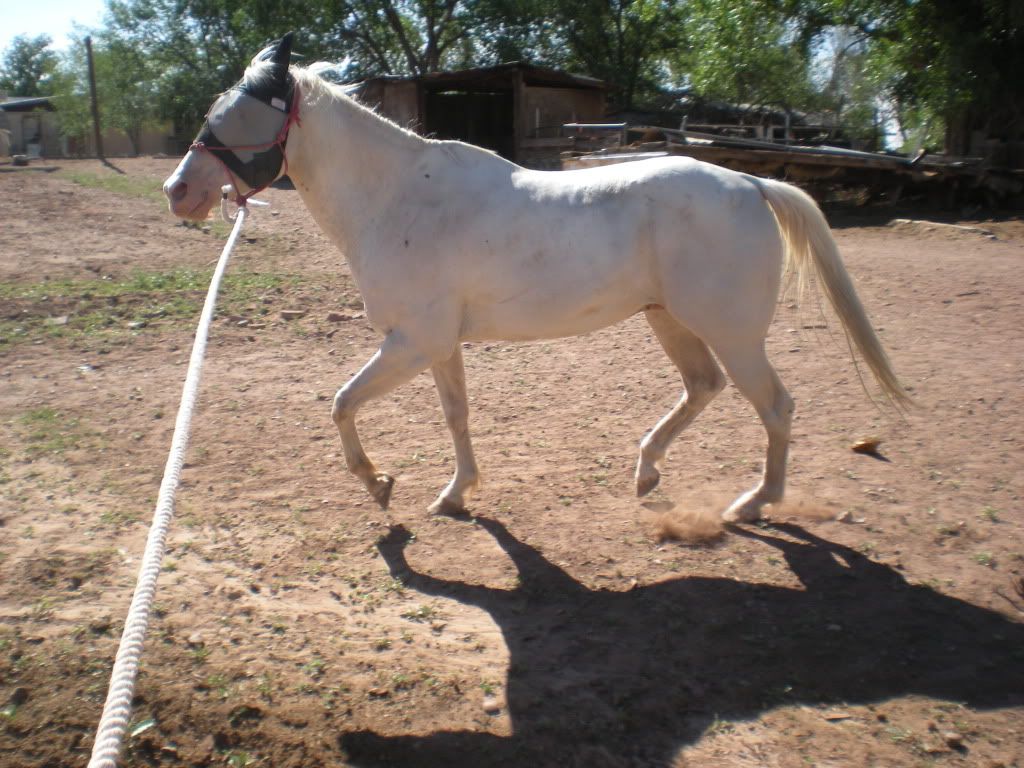 Lope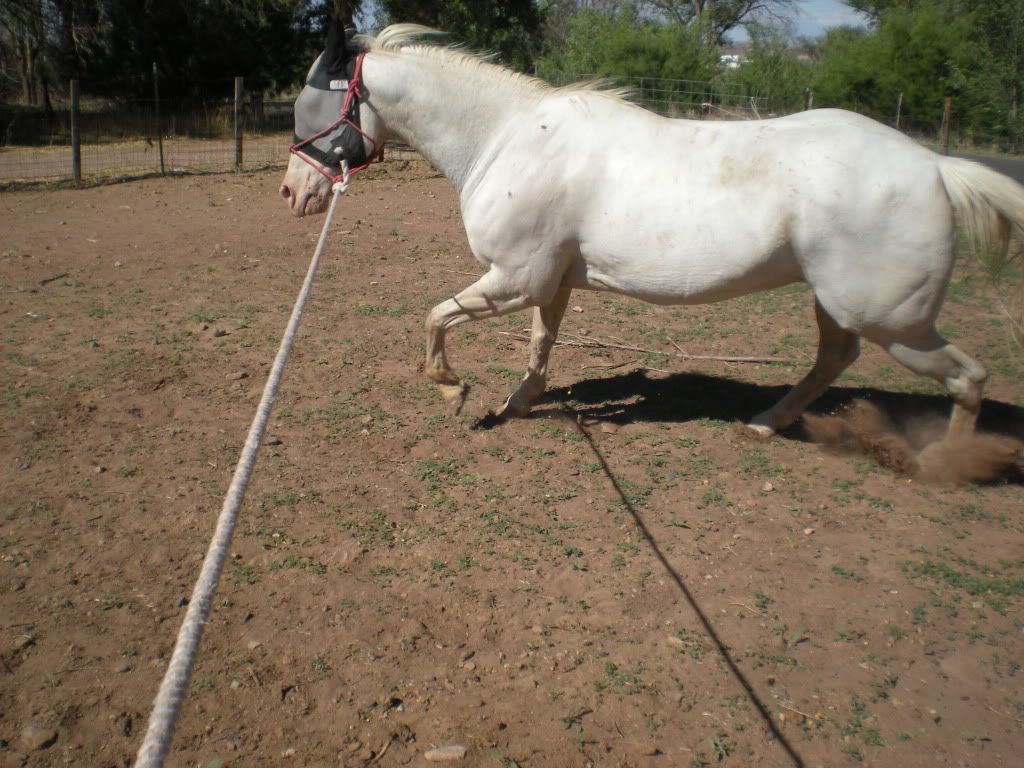 ---
WHATS REALITY?
Thank you :)

Oops! Let me fix that...


---
WHATS REALITY?
He's not a bad looking horse, but the one thing I really don't like are is tiny feet; either they are really that small, or they are trimmed too far back. Either way, such small feet on a big built horse can predispose him to foot problems like navicular.

He also has issues in his movement, atleast on the ground he's on; he looks alternately lame on his legs, especially the right front, and left hind. He may need some shoeing, or corrective trimming to help him regain proper footing, and balance on your ground. He lands on his toes, as well, and drags his hind feet alot.
His feet are small. Its not trimming. Farrier's coming out tomorrow. Yay! Finally...

He is a bit pigeon-toed and my farrier usually does a great job adjusting that. Hopefully this new farrier will too.

Can you kind of explain what makes him seem lame? THANKS!
---
WHATS REALITY?
In his last photo and in the video when you asked him to canter he cross canters/fires...

That halter has pressure knots on it too and you are pulling alot on his face... has to be uncomfortable for him...

Its also very bad ground to lounge on he almost ate dirt...
Cross Canters?

I'm not pulling on his face. He's pulling away from me so I tug it in ever now and then if he pulls too much to keep his body bent and his nose tilted in.

The ground is fairly soft, its just uneven. When he trips its because he was pulling away and I tug/released to bring him in a little more.
---
WHATS REALITY?
---
Last edited by BluMagic; 06-08-2009 at

04:48 PM

. Reason: adds
I really want you guys to know I'm not making excuses. I'm really not.

May sound like it and I'm sorry. :)
---
WHATS REALITY?
I noticed too that he was cross cantering (when he's on his left lead, his left front and left hind should be further than his right front and hind.) Ok, that seems confusing.

Look at this video of Vega cantering. She shows it better than I can explain.