Critique Conformation?
---
I was wondering whether you guys could critique my mare Bonnie.
She is a 6yr old, 15.1hh Registered Solid Appaloosa Mare. She excels in jumping and dressage.
Conformation pics: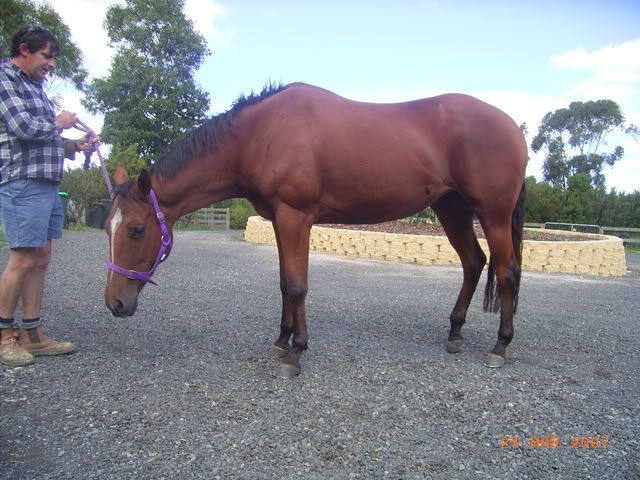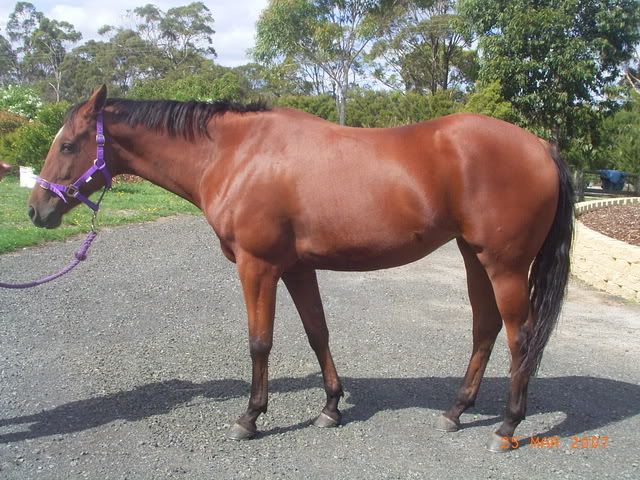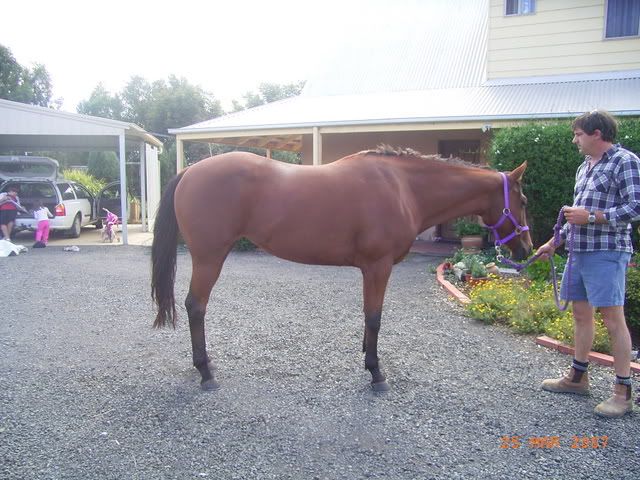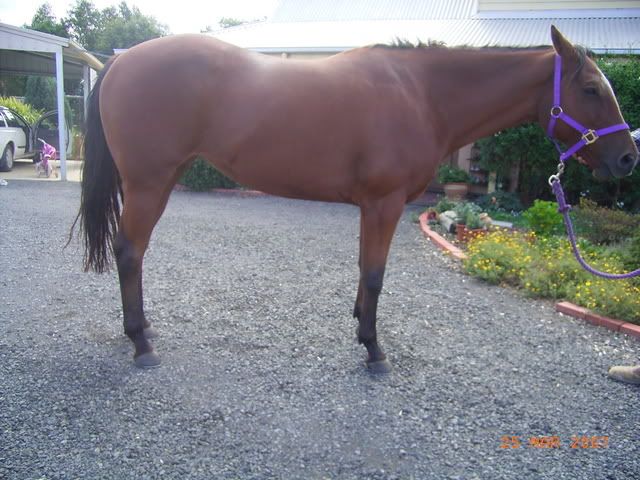 Butt Shots!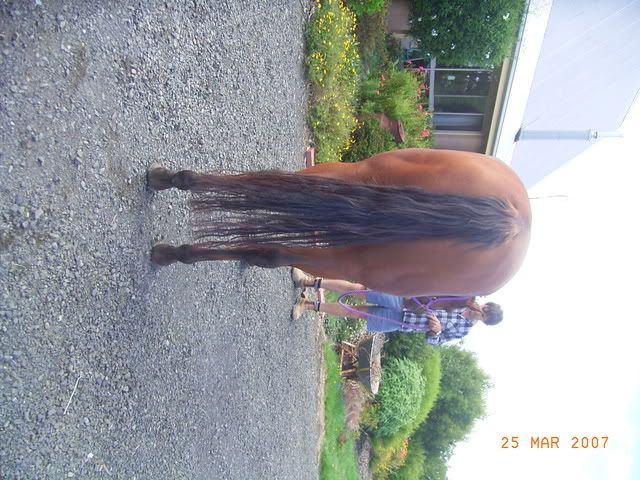 let me start by saying she is a bonnie mare, she has good looking legs and her body is in proportion, she has strong looking hind quarters with a nice rounded shape. she has a nice kind face and a wicked shiny coat, she has the perfect wieght at the moment she looks good from all angles..her neck is not too big for her body and neither is her head. all in all i'd say a good horse :)
She's beautiful, what a coat!
Looks really well proportioned, lovely clean legs, nice round bottom, pretty, kind face.
Lucky you!