Critique Conformation
---
Hello,
I wanted to post this
picture of Princess
, my paint mare. Here is a
second photo
. She is ten years old. I would love to hear your thoughts on her conformation.
Thanks,
Cadence
---
Last edited by Cadence; 04-02-2010 at

08:33 PM

.
I can't see anything to critique in those pics. Can you get pics of both sides, from the back, and from the front, all including feet?
you'll need photos of the horse standing square, side on, front and back.

you cant really critique that photo.
Hahahhahahaha
---
I read your responses and I said to myself, the pictures I posted where side shots! I clicked on my links and just realized that the wrong link is attached!
I am sorry. Hopefully it will work this time. I am not sure why that happened.
Side view Head up
Side view Grazing
Is there a way to attach a photo from my computer? When I click on the photo button, the web-link dialog box comes up.
Hope fully this will work!
Cadence
---
Last edited by Cadence; 04-03-2010 at

07:04 AM

. Reason: trouble attaching links...
Nope. have to be on facebook for those. You can copy and paste the link here, or go to the "upload" button on the thread poster.
Upload your pictures to photobucket or some such site. Copy the "direct link." Come back to your thread, click the add image button [the one with the little mountain] and paste the link.

I did see the pictures, and I'm not very good at conformation, but her head looks very large and her neck looks very small and skinny. It could be the angle, but that's what I see.
---
"Great spirits have always encountered violent opposition from mediocre minds."

I agree-- head and neck are not proportioned. Her pasterns also look quite long. Also looks like she is built downhill.
Here is a picture of Princess. Please try to assess conformation now.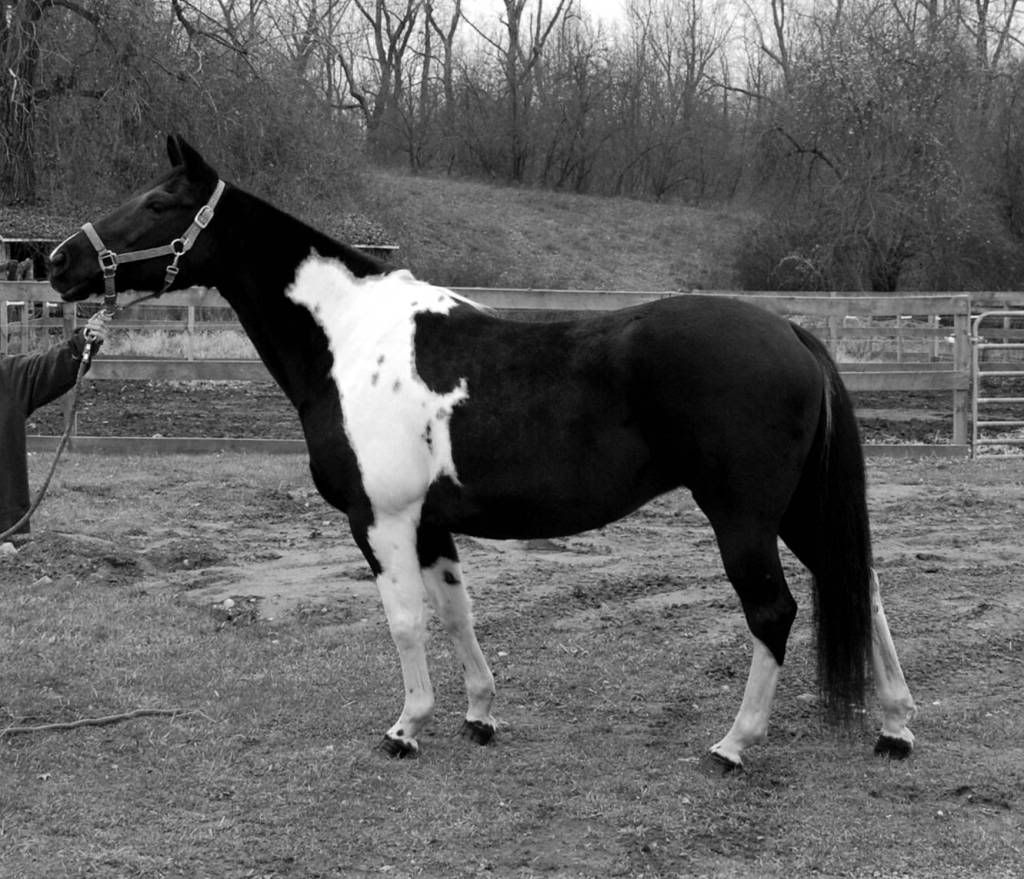 Thanks! Cadence