Critique Filly!
---
Okay, she's a tb nurse mare foal.I will be rescuing her this month! I know the rescue is dirty, but they have limited funds, so please don't comment on that. I believe she is 4 1/2 months now. I would love a conformation critique. From what I can see, shes toed out in the back, might have a little bit of a swan type neck, downhill ( I'm hoping that's just a growth spurt), and is weak in the hind end. Tell me what you think! Oh, and do you think she'll grow out of any of her conformation flaws???? Thanks!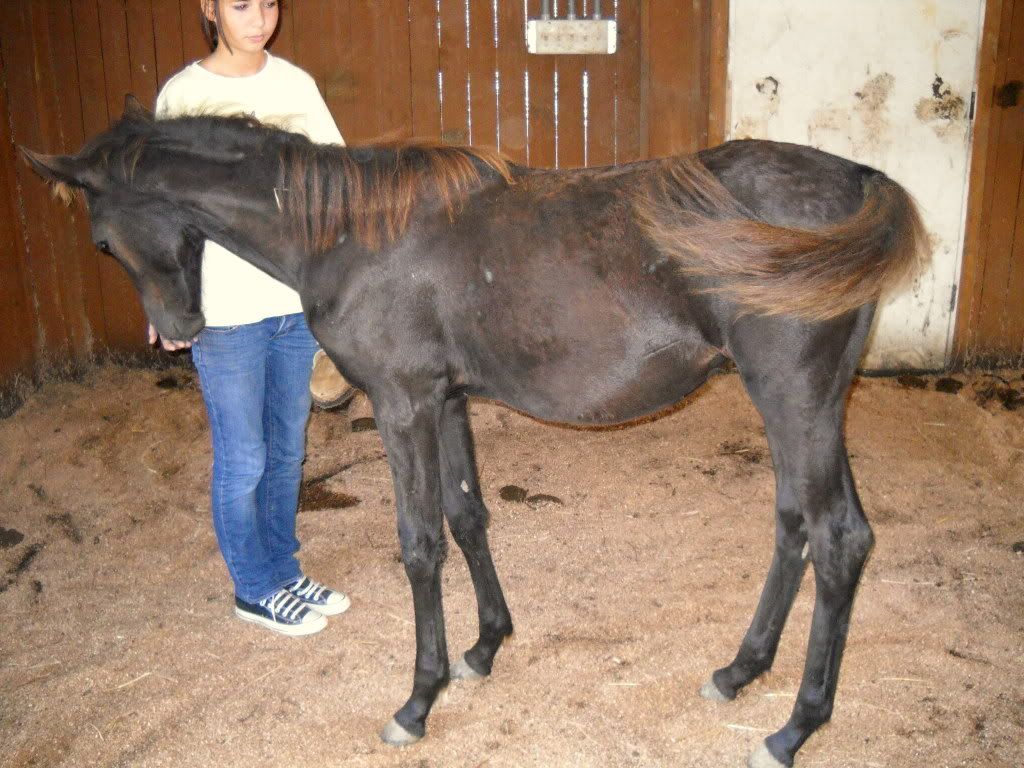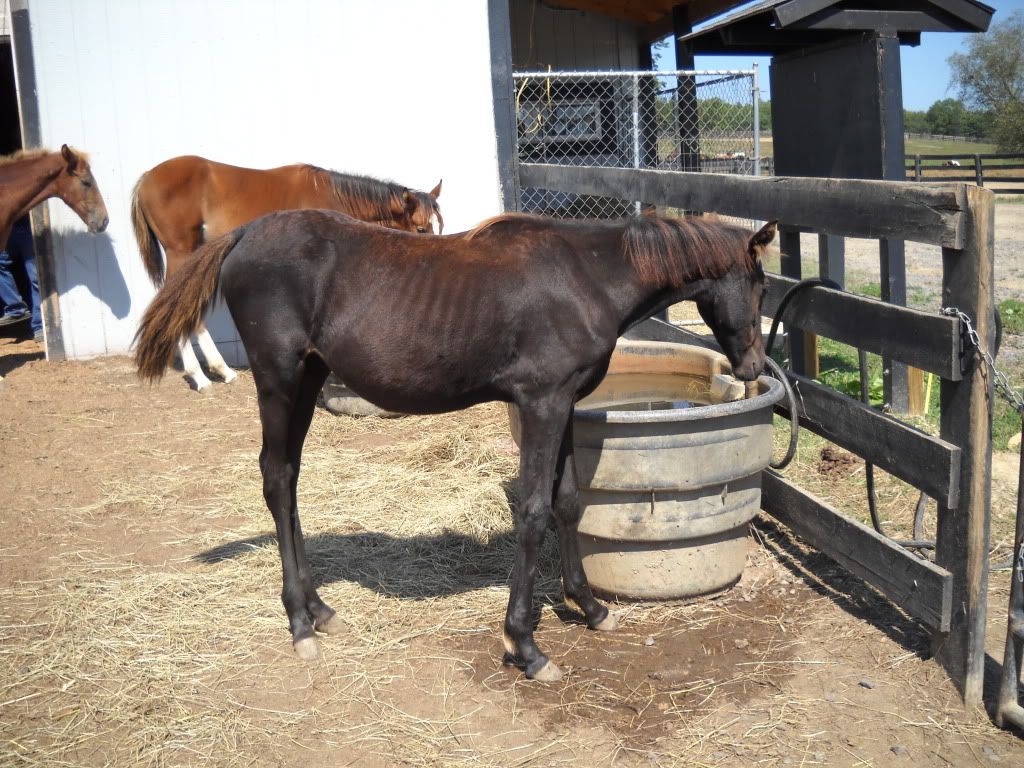 Oh, and I know the pictures aren't at the greatest angle, but its hard to get her to stay when all she wants is a scratch! hahaha
Shes cute i like her color. Its hard to critique a baby since they are growing and all, so she might grow out of her flaws. Good luck wiht her.
---
quarter horses.....simply the best
She looks very wormy. How often do you deworm her? That's the only thing that REALLY stuck out to me.
i think shes a wonderful looking filly i truly see no flaws otherthan maybe needing a good deworming and some grooming. other than that shes all legs right now which is how a TB should be legs and usually a long neck. she has a cute little forehead marking looks like a moon
Worming is needed ;) if she isnt already. toooooo cutee! :)