Critique GIDGET!
---
Here is Gidget in her show halter.
She needs some muscle in her butt..I ride her a lot but I think I need to do some butt exercises for her.
Tell me what you think of her.
She's gorgeous.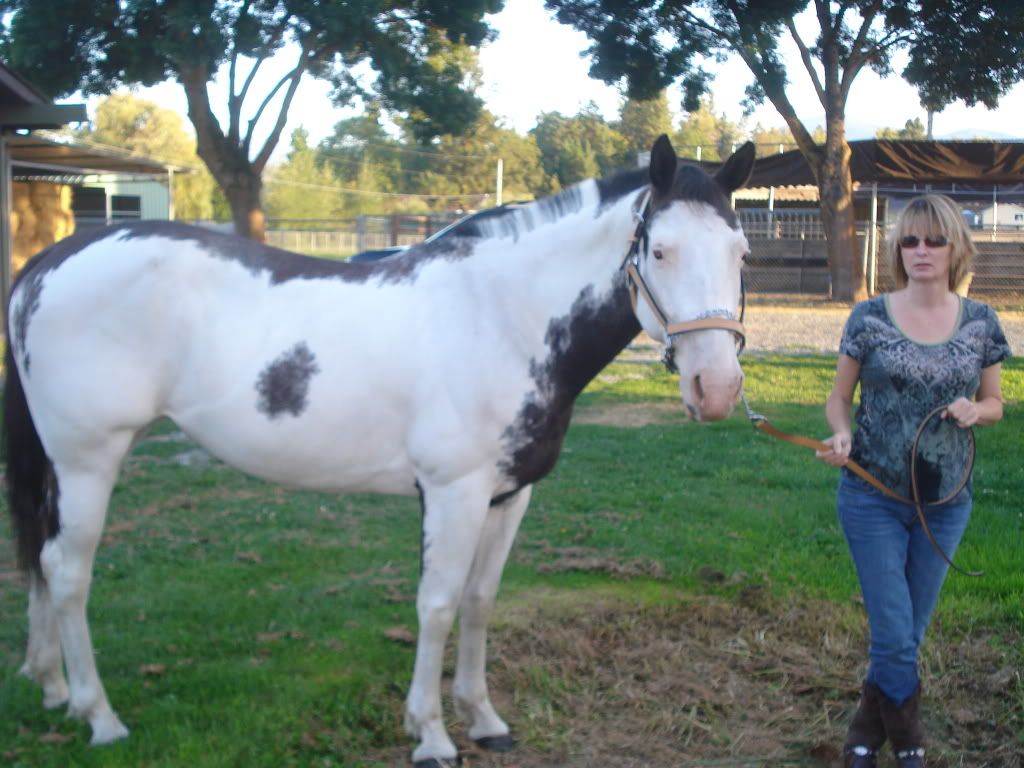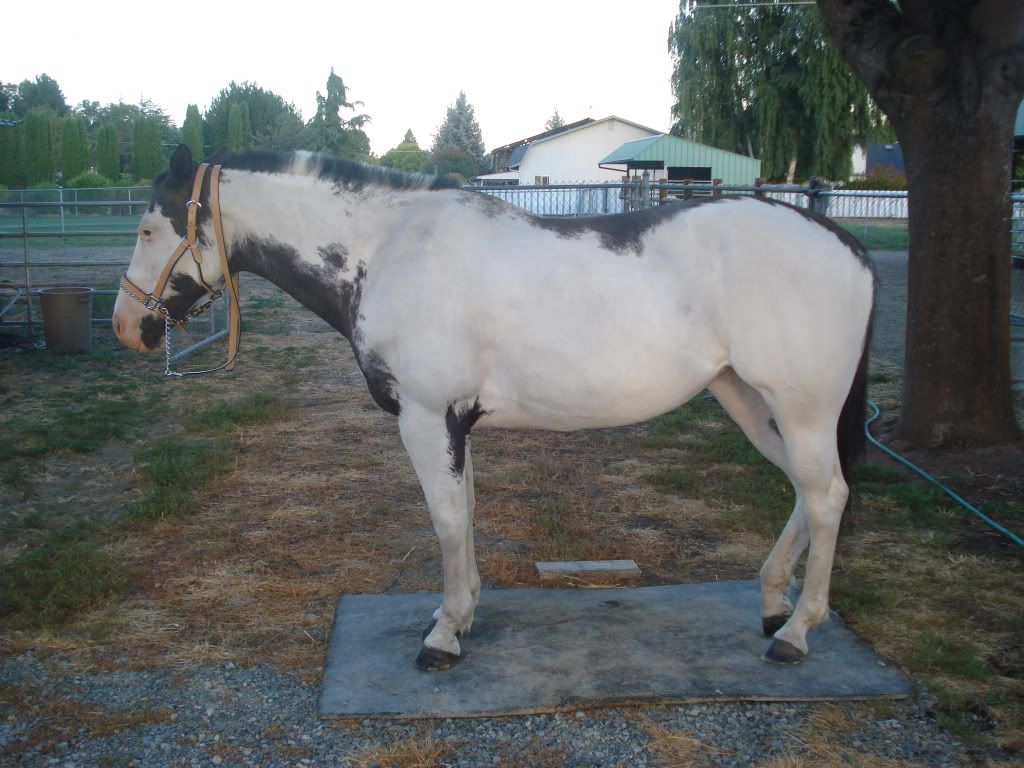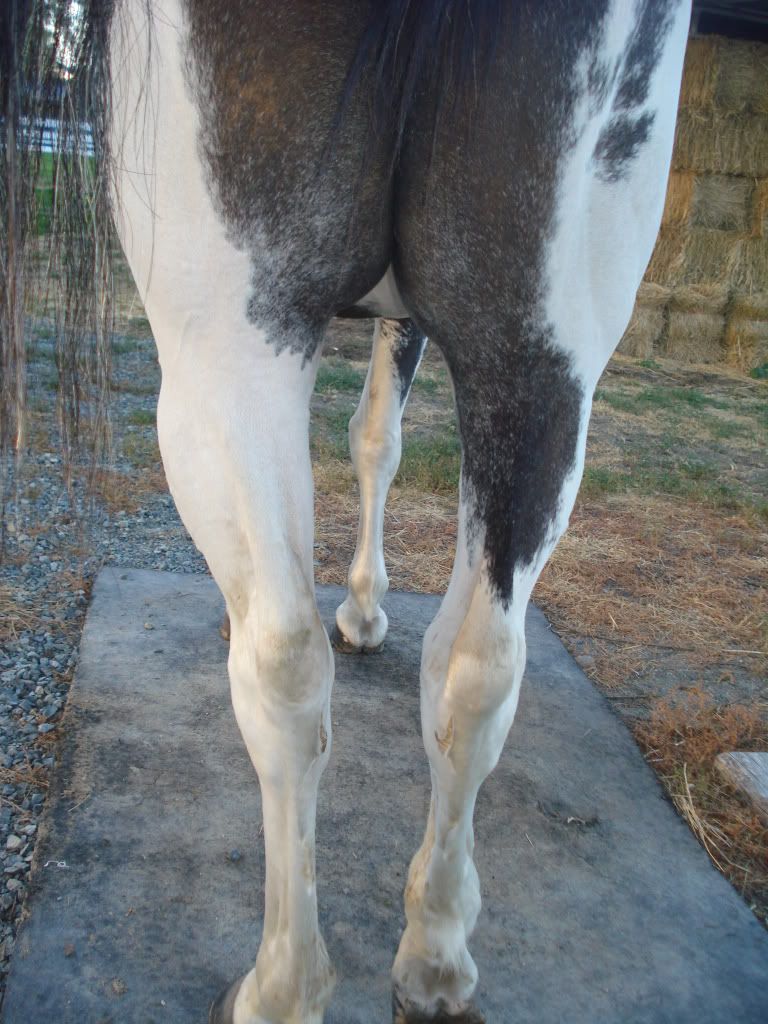 WOW she is great, but I love paints (black and white are my fav) But off topic, why do you use a stubchain? Just wondering i don't even use clips (i just tie or loop everything to there halters)
---
Cowgirl Up and Git R Dun
Thats what came with the halter and I only had that at the moment and needed it because she was getting extremely disrespectful. I only used it when she was around the grass..other than that I won't use it.
Thanks, just wondering, I would not even know how to use one LOL
---
Cowgirl Up and Git R Dun
That halter's awesome! Looks good on her! As for the chain, can be a handy tool when used correctly - just have to be careful. Personally I VERY rarely use one, I find a rope halter gets the same point across, but can't show in rope can ya? LOL I also think the clip part should come up to the top loop, over the nose (wrapping around the noseband of the halter), and lead to the bottom one, but I could be wrong? Kinda curious now...
---
Never ride faster than your guardian angel can fly
ES-
You are actually correct on this :)
The chain needs to be place up on the top loop.
Oops!

I don't use the chain as abuse. I put light pressure on it and that is all I need and she will stop. I try and not hurt my horse. I love her so much but sometimes the chain is helpful. When I compete I probably won't need the chain since it will be in the arena and not where she sees all the grass,haha.

So do you guys think she would do well at local shows?
Banned
Join Date: Jul 2009
Location: In a land far far away, or so I wish.
Posts: 12,825
• Horses: 0
I see nothing wrong with using a stud chain. I much prefer an owner that is willing to see their horse needs more control than an owner that has an out of control horse.

Her shoulder is kind of steep. As you already know, her back end is a little weak. Her neck looks a little short.

I love her mane. So cool!

I am guessing you will do just fine at local shows. I can only imagine the hours it will take to keep all that white clean.
When showing in halter and showmanship you are supposed to use the studchain. Its a show halter which is why it comes with a stud chain. When you show you will put it under her chin though not over her nose.
She is gorgeous and should do really well in local shows