Critique Gypsy please (lots of pics)
---
Here are some recent pictures of gypsy (taken a few weeks ago). She is a grade arab. She has gained some weight and muscle since these pictures. She has also shed out her winter coat and got WAY darker. If it -ever- stops raining here I will take some more pictures.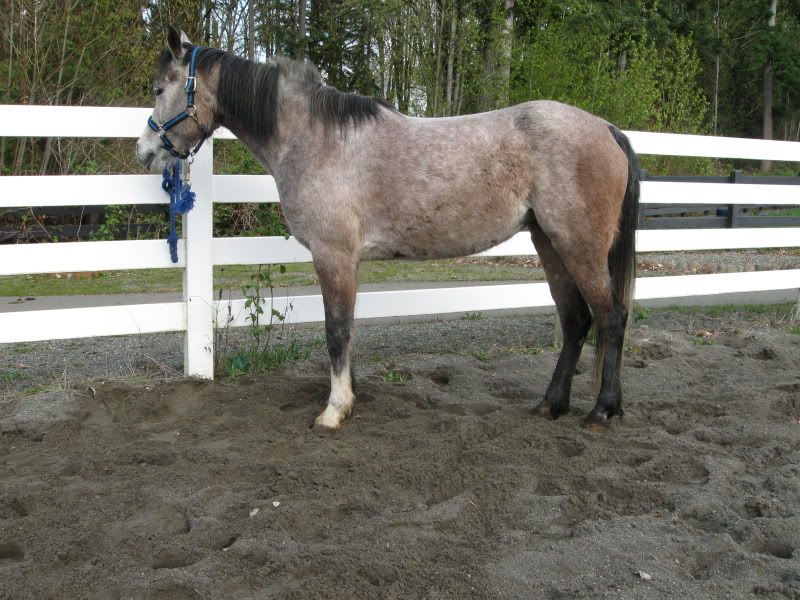 Here are some older pictures. You can see the changes in her confo (or atleast I think there are some small changes)...
Last year
2 Years ago
Atleast 3 years ago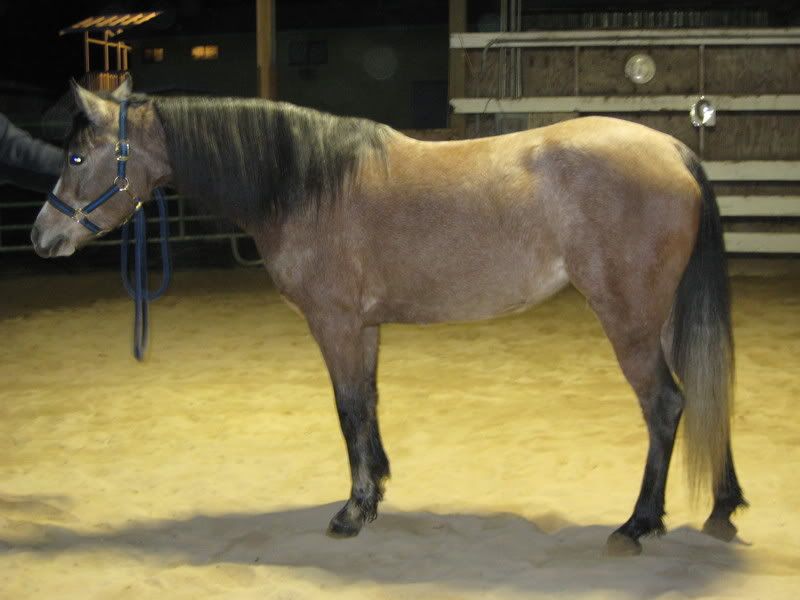 5 years ago
Theres more pictures on her horse page here... and more on my photo bucket
Pictures by Rowzy - Photobucket
I think the small change in her comformation that you are seeing is actually in her feet. Her feet are different in every picture. Specially the 5years ago.

Nice looker i love the coloring i would love to stare at her all the time.
Her conformation, persay, is not changing...as she puts on weight, she will look alot different because areas that aren't filled with muscle right now, will be then.

Her "3 years ago" pic shows what I would want her to look like...not overly heavy, but nicely filled out, and just needed a bit of work to build the muscle up a bit.

If you have owned her all this time, might I ask why she's gotten so thin at times? Has she had consistent wormings, teeth floated (when needed), etc. I think if she were mine, and she was that 'up and down' I would be searching for some answers.
---
"The ideal horseman has the courage of a lion, the patience of a saint, and the hands of a woman..."
I agree. Her 3 year old pic looks like the best weight she was in. She looks too thin, now. She's a very cute little girl in the 3 years pic!
---
A good horse is worth more than riches. ~ Spanish Proverb
Awe she's uber cute. I love your pretty post and rail fencing! Haha looks very good :)
Green Broke
Join Date: Aug 2009
Location: Vancouver, British Columbia
Posts: 2,808
• Horses:
2
She is sooo cute. I love her face!
The reason she varys so much in weight is partly because of weather. From late fall to early spring I have to keep my horses on a dry lot or my pasture would get ruined, which makes it hard to keep weight on them during that time. But I feed them plenty, and they are wormed and their teeth are floated regularly. During late spring - early fall when they are on pasture they are usually in a good weight. But yes, I am aware that she is on the skinny side.

The other reason that she looks best in the 3 years ago picture is because that is when I was showing her in 4-H so I rode almost daily. So she was well muscled at the time.

Also when I got her (5 years ago) I was told by the previous owner that she was 5ish but the vet told me she was probably younger, maybe 3 or 4ish. Which would explane why she grew a tiny amount since I got her (2 inches or so).

Any critiques on her conformation?