CRITIQUE lexi please!!!! [pic heavy]
---
BE COMPLETELY HONEST
I wont love her any less no matter what her flaws are! Shes my baby! For those who dont know her shes my 4 1/2 yr old morgan mare :) shes about 15.2H still has a little bit more growing to do!
Sorta a hind end picture [not really]
lol You can tell shes just a baby in this picture :)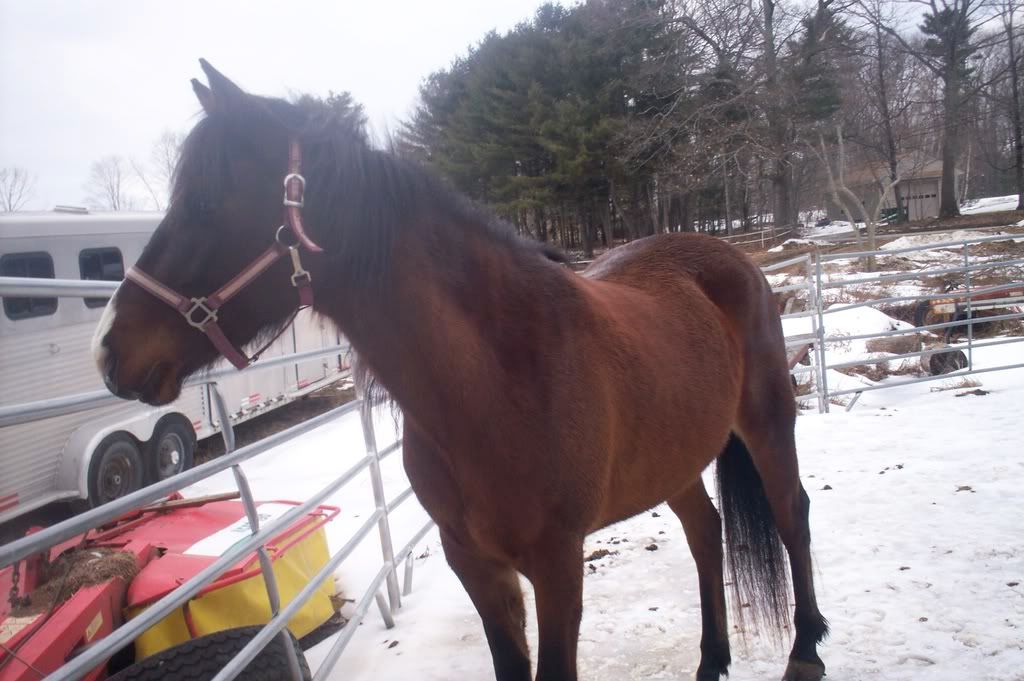 Walking lazily :P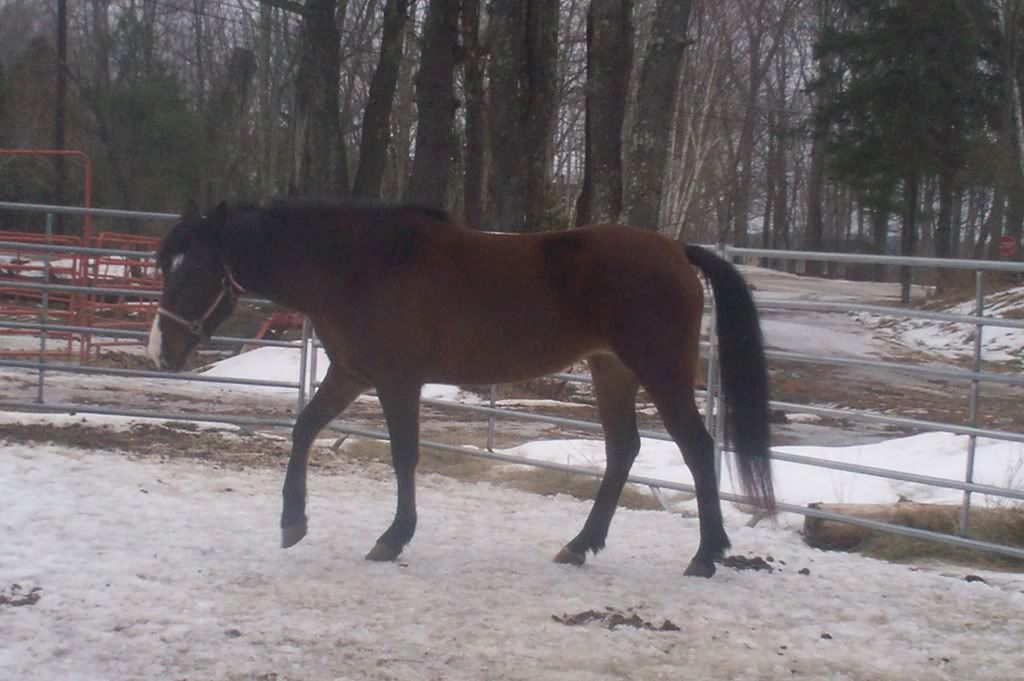 \
Side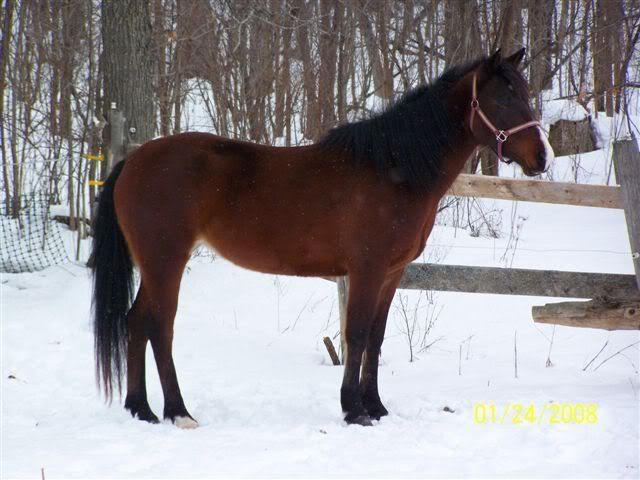 Side angle Of her head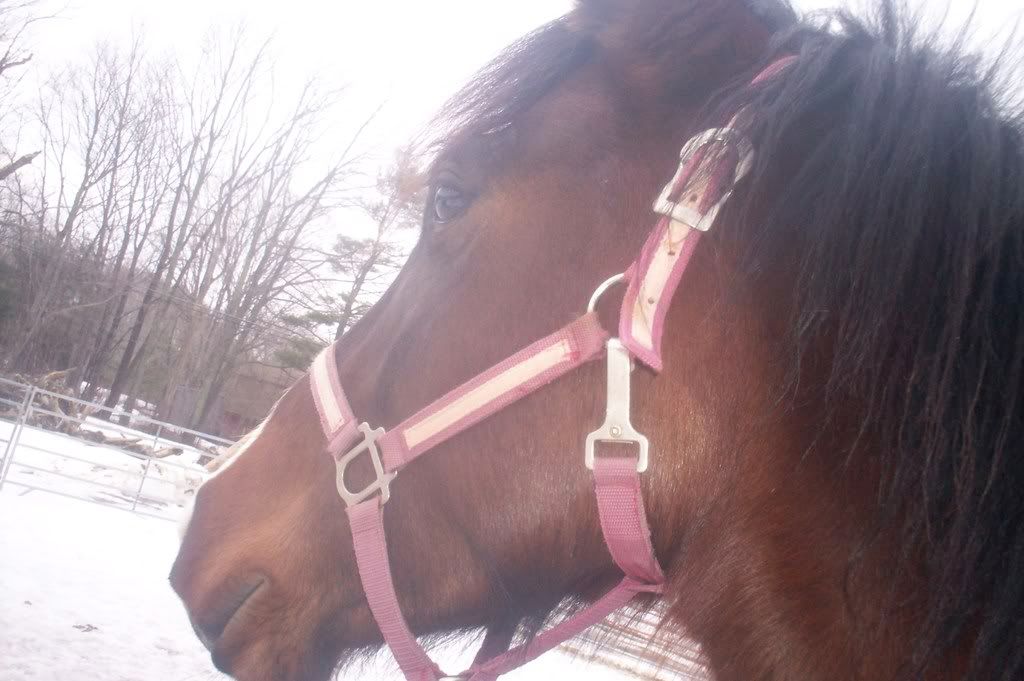 Hooves now!
Front: She was standing at an angle thats why there turned a bit.
Back: thats the only white she really has :)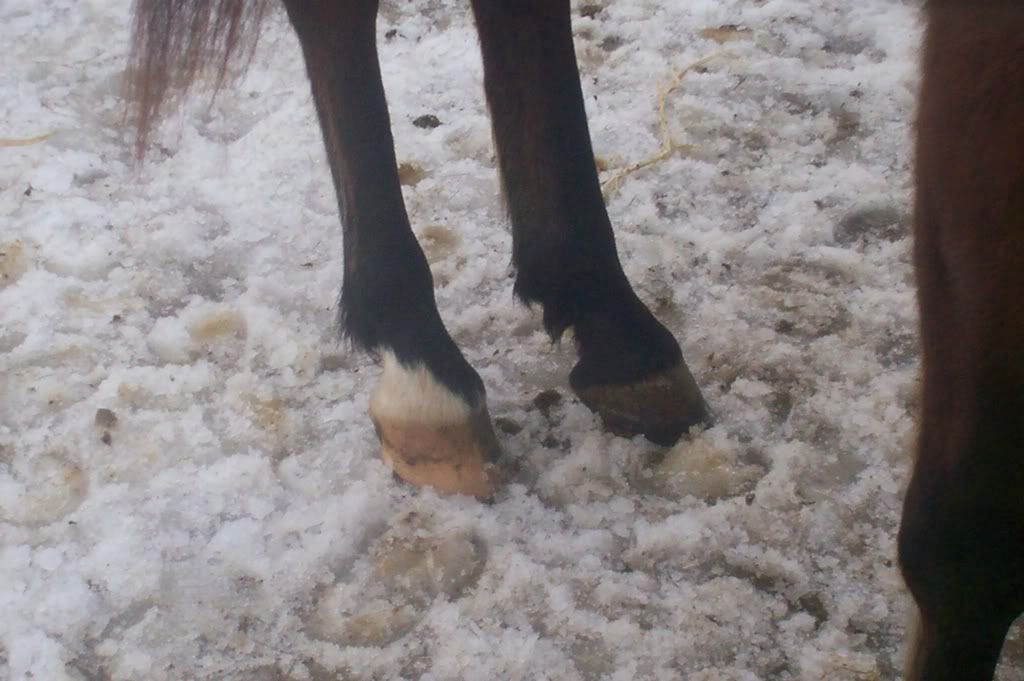 One more :)
Okay!! I think you've seen enough of lexi! time to Critique! Remember BE HONEST! :)
Her front end looks to big for her hind end. That is the only major thing that I see.

She is very pretty! I love morgans! You are gonna have one heck of a horse! Good luck with her and the move to the new stable!
lol I guess it does a little :P thxs soo much I cant wait to see when shes full grown! and I cant wait to move her!! -happy dances-
I use to have a Morgan gelding and he looked the same. He was very front heavy...but it didn't affect his riding at all. And I still thought that he was the most amazing horse ever!
Yearling
Join Date: Sep 2007
Location: Delregans Way Performance horses QLD AUS
Posts: 773
• Horses: 0
Oh jeez it looks cold there!! Aww she is adorable
---
Delregans Way Performance Horses
Bundaberg, QLD
Australia
Thats good to hear I was wondering if it would effect her Im glad it wont :) and i 2 think my baby girl is the most amazing horse ever i love her to bits!! and yaa it is quite cold her lol shes got such a thick winter coat right now and i wear a thick sweat shirt and a winter coat going out to the barn lol!
I don't know morgans, but her hind end is large, her back seems long, and her butt seems weird to me, almost as if its rectangular. I do like her coloring though, she seems like a doll.
---
"Doing what you like is freedom, liking what you do is happiness."
thats really how there built and her back isnt long at all lol its accually quite short and ya her hind is larger cause shes still growing.. her but?? whats wrong with it :P and she really is the sweetest horse in the world. I love her butt lol sounds weird i know but its accaully quite rounded its probably her hip her hips are small and her tail is my fav. lol
I don't know, it just kinda seems rectangular to me.
---
"Doing what you like is freedom, liking what you do is happiness."
lol! like i said it wont make me love her anyless to me shes perfect :P and like i said its most likely its her hip cause they are small and a bit rectangular i guess >.< never thought of it that way tho lol