Critique Magic.
---
So I know I've posted a lot in this section lately, but I have another prospect. Actually, it's already a pretty much done deal, but I want critique.
This is Magic. He's a 3 year old Quarter Horse gelding. He raced 3 times and came in dead last every time, so his owner is going to use him as a pony horse. I'm going to lease him this summer for 6 months and work with him. Anywho, I want to jump him maybe. Not big stuff, but I do want to jump. He is super tall; I come up to the top of his dock, so he has a good 4 inches on me. He's a sweetie pie, but does need work. What do you think?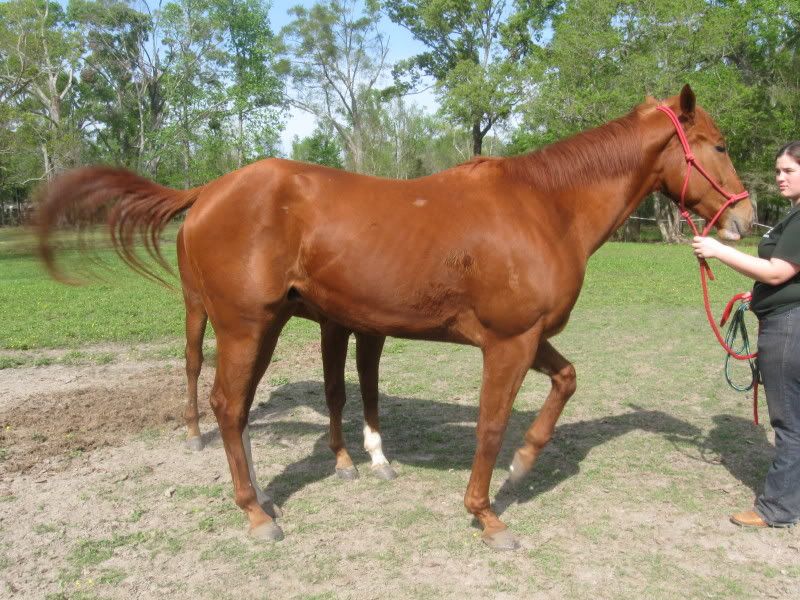 Flies were bad and he's not too fond of fly spray yet.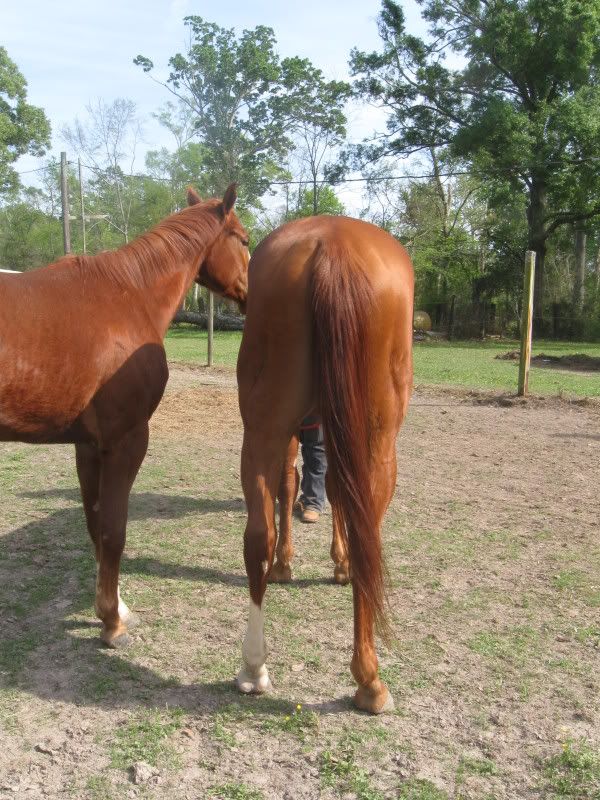 Butt shot.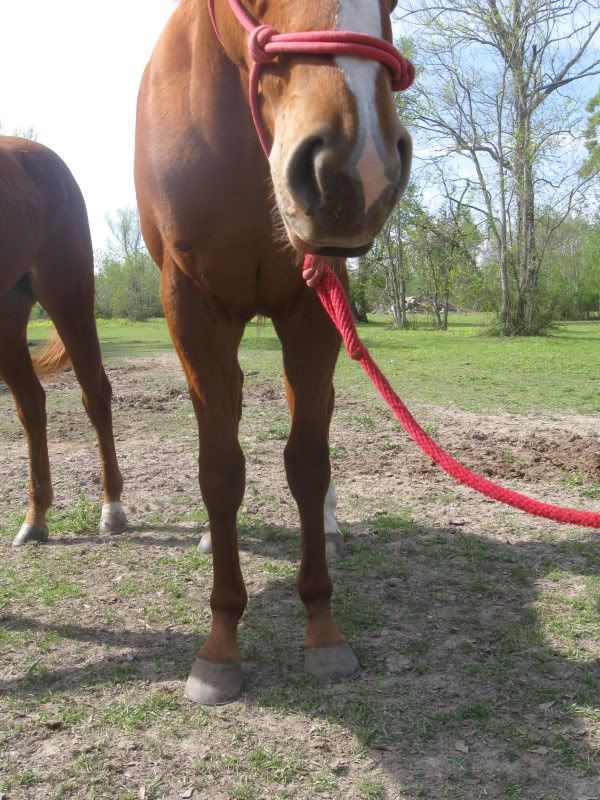 Attempted chest shot. He was too interested in the camera :) Ugh, he looks horrid in red.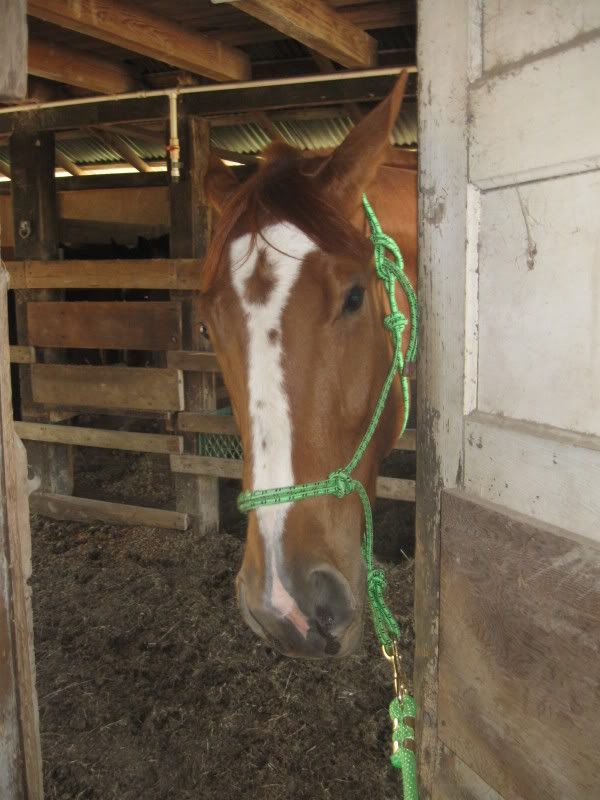 What a cutie!
Just tell me what you think!
He is cute, nice looking, looks like a TB lol. Im not much of a TB person, so i dont really know. His front feet kind of worry me a bit, looks like he toes out, could jsut be they way he was standing for that picture, i know sometimes horses stand really funny. But that might be something to watch, might do it in the back to.
---
quarter horses.....simply the best
Yeah, he looks like he toes out in the back too (might be the way he is standing?) Sickle-hocked too?
Sorry if I'm off I'm pretty new at this, yours is the first one I've tried to critique. He looks pretty good though. Such a cute face! I do love sorrels
Yeah, he might be standing wierd. What does toeing out affect?

He does look like a Thoroughbred. He's already my pride and joy and I've only "had" him for a weekend!
He is a little butt high, toed out on the right front and hind and his toes look long to me ... he also could use some more weight- both of my girls are off the track so I know that it can take some time to "fatten" them up :)

He is cute though and let us know how it works out for ya!
---
:: Karley ::
Tucker WB/TB- 11 yr
Speedy QH/TB- 22 yr
Banned
Join Date: Jul 2008
Location: Oklahoma where the wind comes sweeping down the plains...
Posts: 752
• Horses:
9
Sorrels <3
He's really really pretty.
I agree with the above, and have nothing to add. Good luck with him.
Started
Join Date: Mar 2009
Location: Middle-of-Nowhere, Illinois
Posts: 2,225
• Horses:
1
He's got beautiful shoulders. :)
His hindquarters could use a lot more muscle, though. He's only 3, so he could still fill out. It looks like there's a little too much angle in the pasterns, but he's overall really pretty.
Pretty much what everyone else said.
Thanks y'all! Once I actually get started working with him, I'll get some muscle on him. We're going to work on it and I'll post pictures of our advancement!
Sweet, have fun!!! He looks like he will be fun to work with