Critique Magnum
---
Magnum is my 2 yr old Appaloosa x Arabian gelding.
I kinda have to use his yearling pictures for action shot because when I was trying to get him to frolick around he just wouldn't he would just stand there wanting more attention while the other horses ran around like maniacs lol. I wasn't lunging in these shots he was just running around in the round pen so I could get some pictures.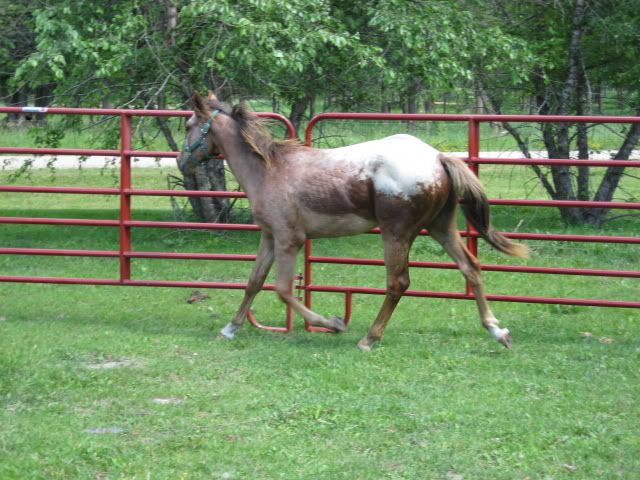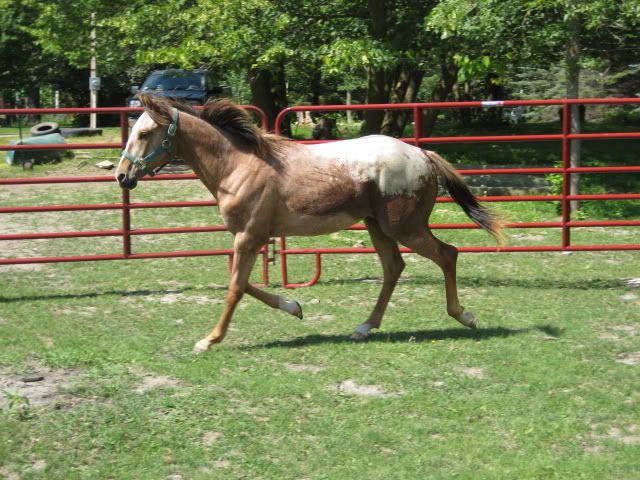 I'm not going to critique him 'cause he's still a baby.
I can't wait to see what he looks like when he's fully mature.
It's very hard to critique babies, like Appy said. The only 2 things that I don't like on him this moment are how steep his croup is and his lack of hip. Both of those can and will more than likely change over time as he puts weight and muscle mass on.
Not fair to him to critique him in his awkward looking phase.

Love his coloring!
---
Unless it weighs a ton... it's just a horse.
Draft horse motto.
He's cute!

I see you're from MN, where abouts? I'm by Rochester.
---