Critique Mitch
---
Please only critique the horse not the rider.
We are working on getting him to come to the bit and use his hind end.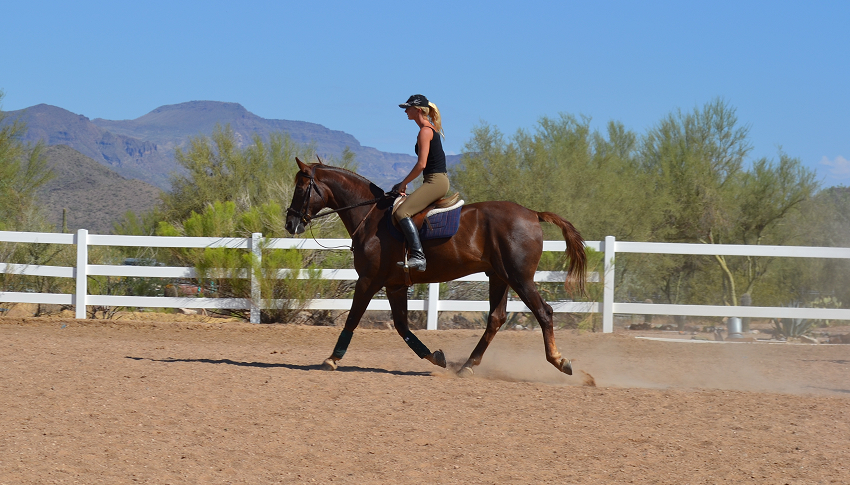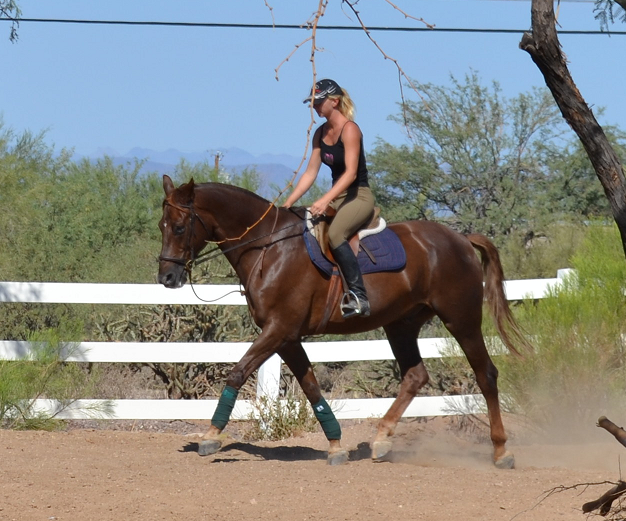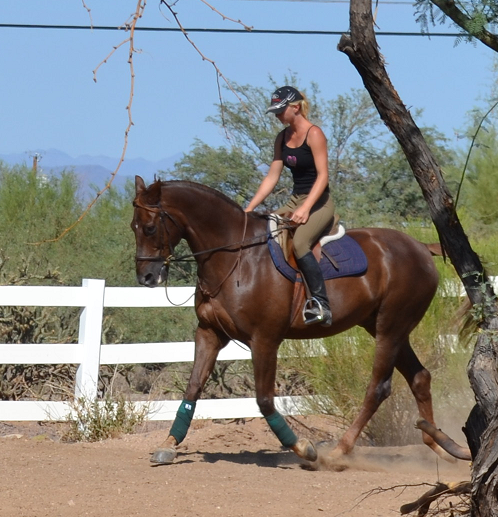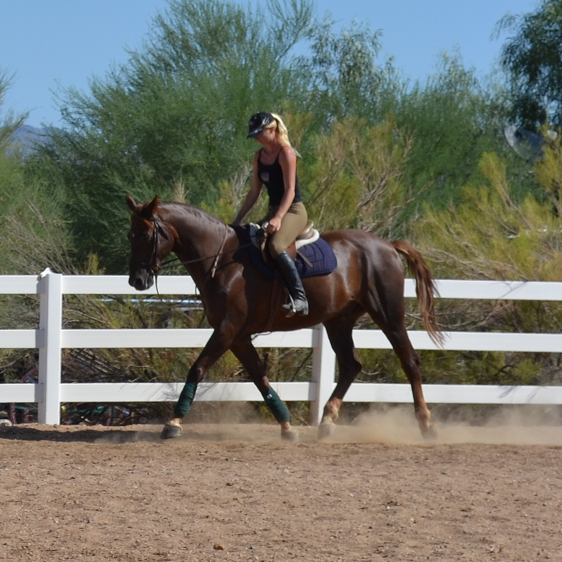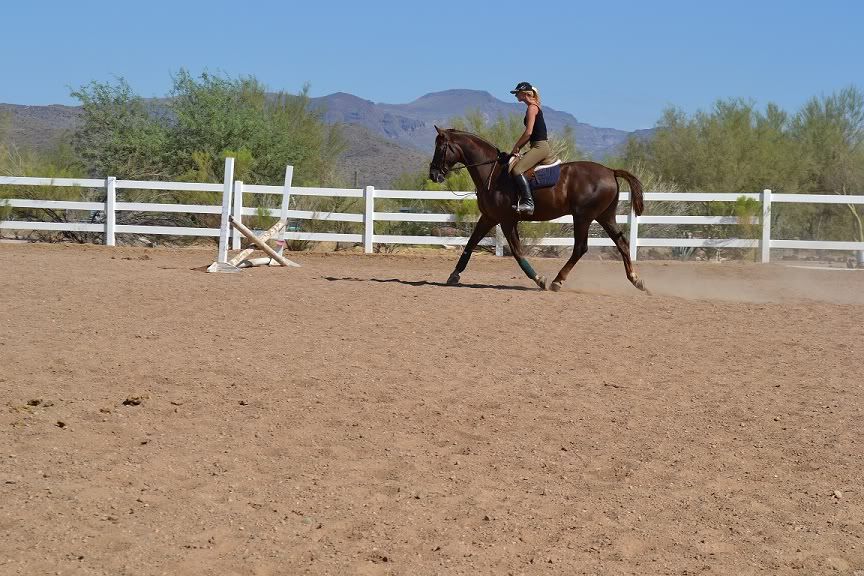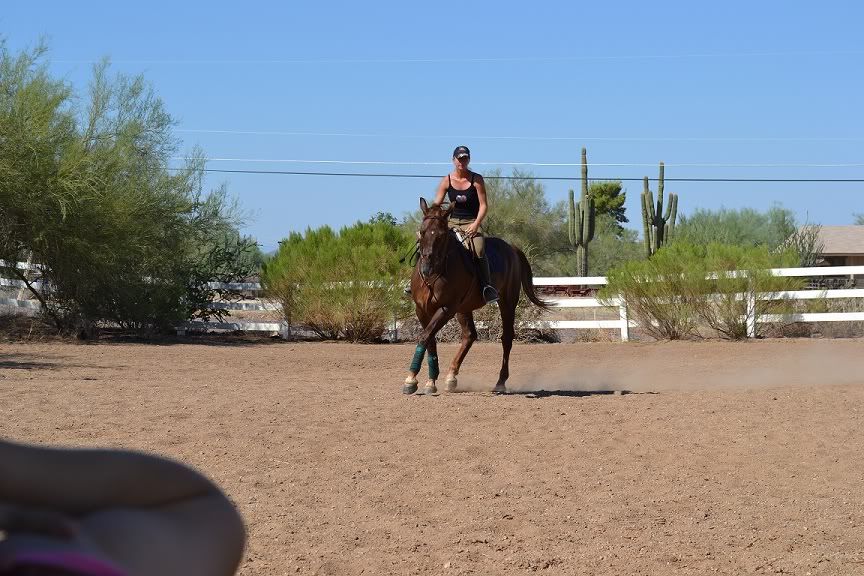 Jumping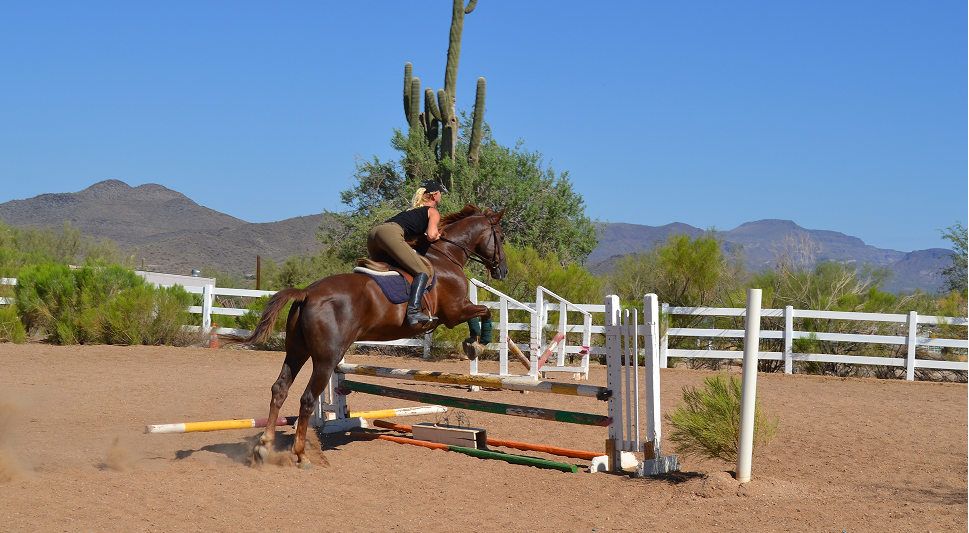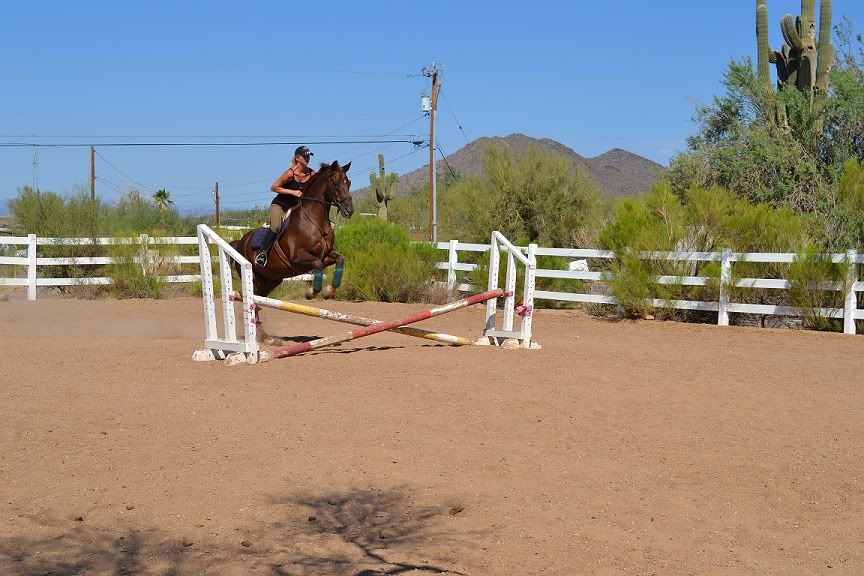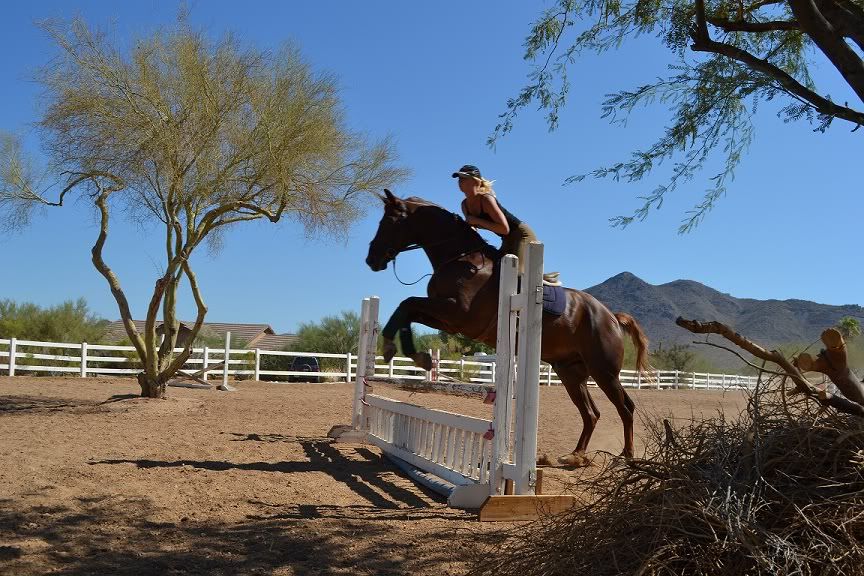 First time up the bank
First time down the bank
Can't critique, but WOW what a beautiful horse!
Thank you. I really love him. : )
not good confo critique shots, but one can clearly see that he is a lovely horse, well built all around , with real loft in his step.

The first and fifthe photo show him to his best advantage working into the bridle correctly because the rider is not trying to lower his head by pulling downward on the reins. In shots where she is doing this, you can see his irritation and may result in him pulling his head and neck back ; jamming himself back, rather than pushing himself forward.

REally , really nice horse!
Thank you for the critique, He has always gone around on the forehand so were trying to slowly get him to come to the bit and use himself correctly. I see what you mean though.
He is lovely!
---
Amanda
Horses lend us the wings we lack.
Your horse is starting to look much better undersaddle than a couple months ago!

I'll do a full critique later but the rider NEEDS to stop see-sawing on your horse's mouth. He is never going to achieve a proper frame and acceptance of the bit with the rider's hand in her lap and yanking his face back and forth to force a frame. This then causes so much stiffness in his back and that really shows o/f as his head is so high up and hollow.
Posted via Mobile Device
I also am concerned that there is NO release over fences. Poor horse can't even use his neck and back over the fence if he wanted to!
Posted via Mobile Device
He is a nice looking horse. But as others have said you appear to be sea-sawing on his mouth with low hands. What you want to be doing to encourage him to give to the bit is keep the contact steady and constant and maintain the line from elbow to the bit, start with getting his contact at the walk first, once that is pinned move up to trot, then so on and so forth. A slight squeeze with your hands when he goes to poke his nose forward can incourage him to soften.