Critique my 5yr old Arab/Paint Mare!
---
Frida 1/16/10. 15.2 and still growing! Is it ever hard to get her square though!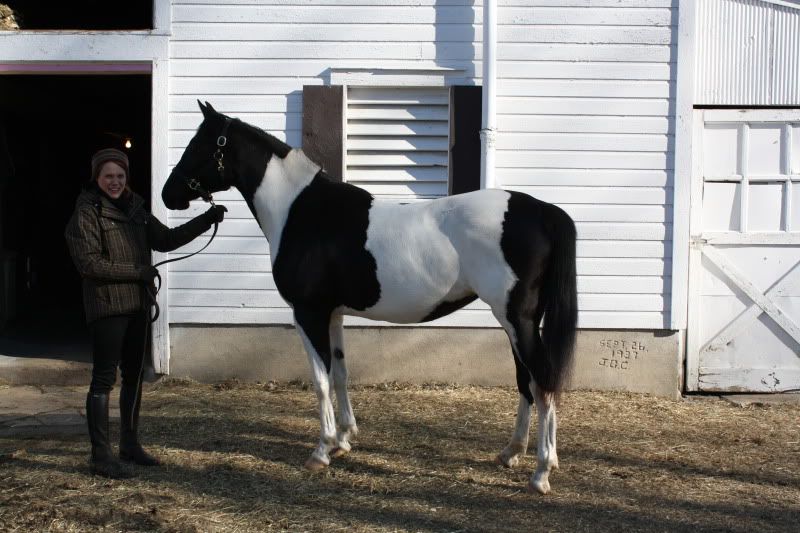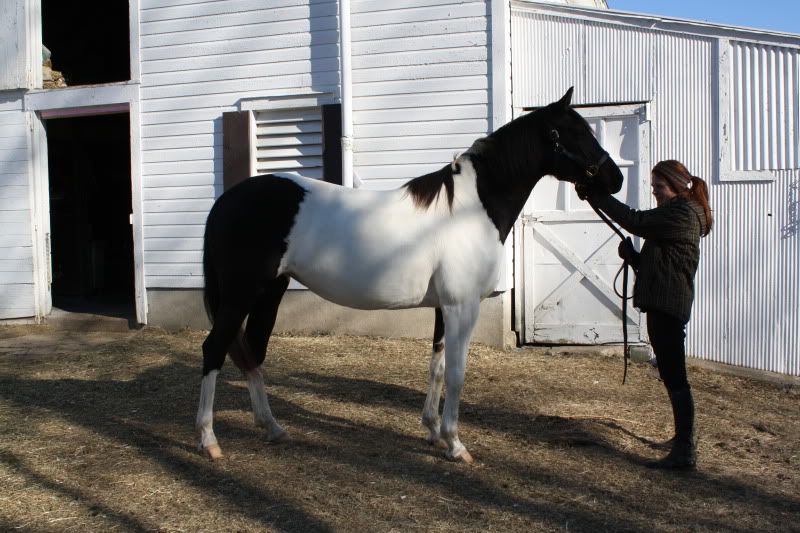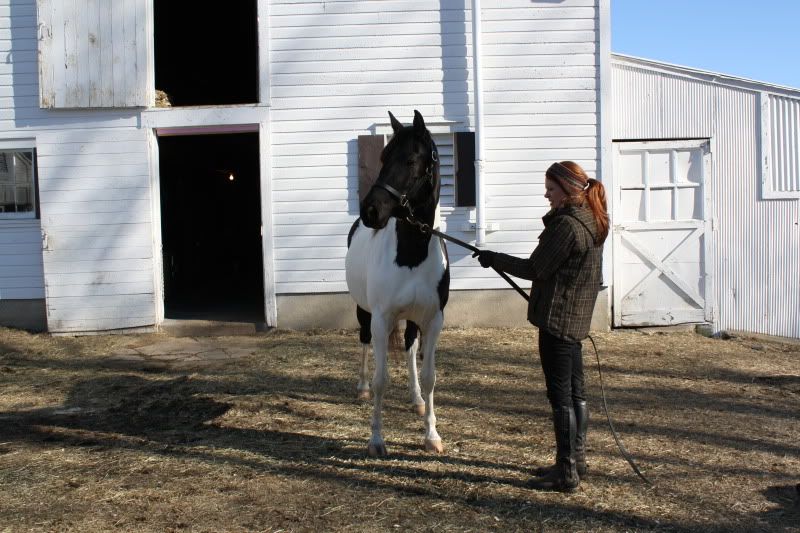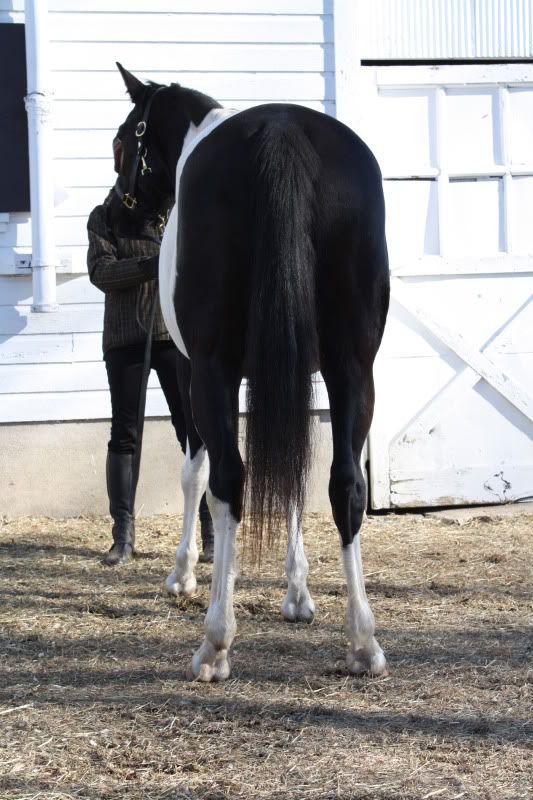 i'm not good at critique,but i LOVE her markings!
She seems base wide in front, but it could be because she was looking at something. Also, she's splay-footed (toed-out) in back, and slightly cow hocked.

Very pretty though. Unique coloring. :)
---
To keep up with myself and my horses, the ups, downs, training, and shows, click the picture of me and Atty!
BLOG
I hear what your saying about the back shot. Ill have to pay attention to see if she is truly splayed out most of the time. My first thought is that she was slightly cow-hocked. Base wide, i'm not so sure, i know she is slightly pigeon-toed. I'll have to do more reading on that, thanks for your thoughts.
She is beautiful, LOVE those markings!
She is gorgeous! She will really get you noticed in the show ring, too, with her markings!
---
"Don't turn you disabilities into a crutch, turn them into legs and run with them"
OMG ! LOOK AT THAT COLOR PATERN! ahah no crit. from me but shes quite a eye catcher !
What are you planning to do with her? I know almost nothing about confo, but she is stunning looking.
---
You just have to see your distance...you don't have to like it.