Critique my Clyde/TB filly please!
---
So fall is officially here but somehow the weather is nicer now than it has been all summer! LOL time for a confo critique please!!!
I've posted about her before, but here's Eve! She's about 28 months now so just over 2 years...been filling out lately but not much height growth since spring. I know she stands under herself a bit too much on her fronts and is a tad cow hocked in the back, but what do you guys think of her overall?
Her left side
Her right side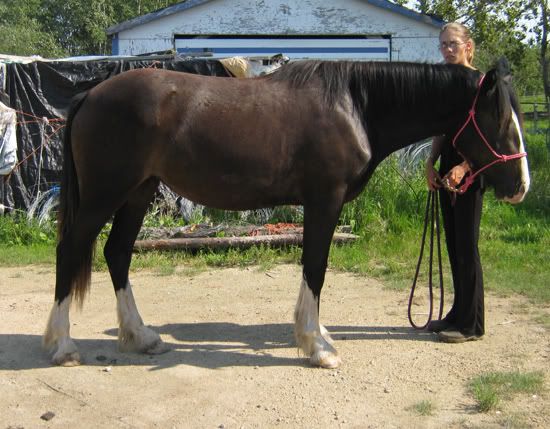 Front legs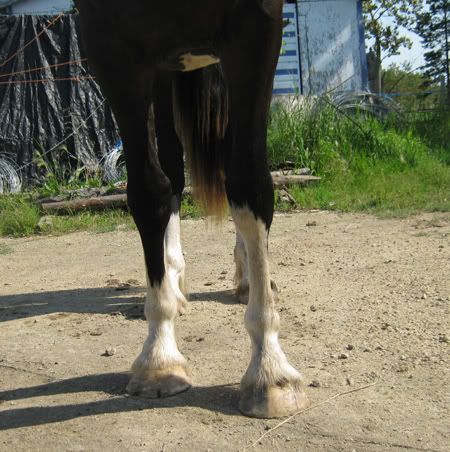 Back legs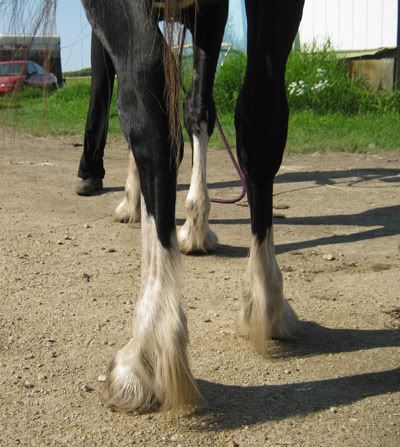 A little more recent pics
Front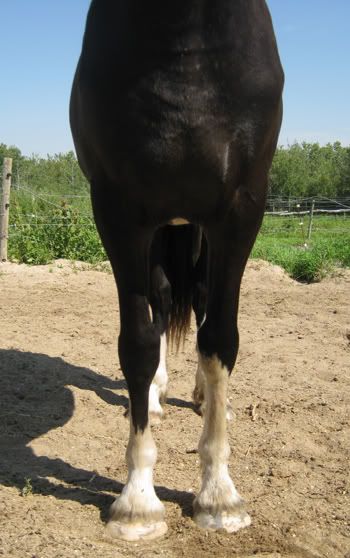 Back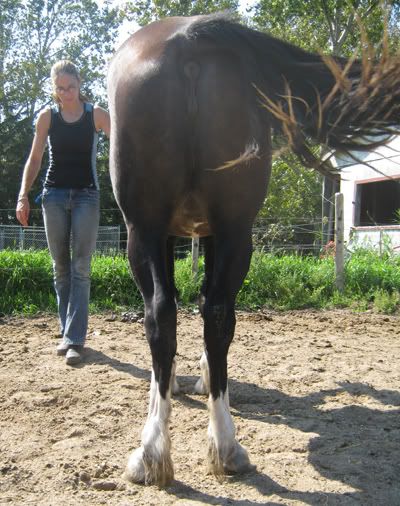 She's an even 15.2hh as of August but I think her butt might've shot up a bit...LOL here's a comparason pic of her next to my almost 15hh mare, Cinder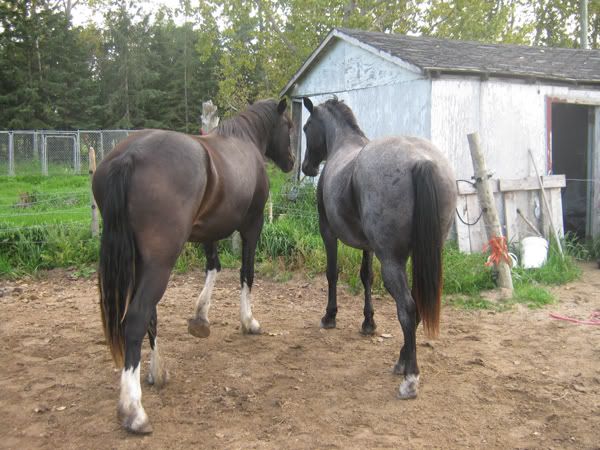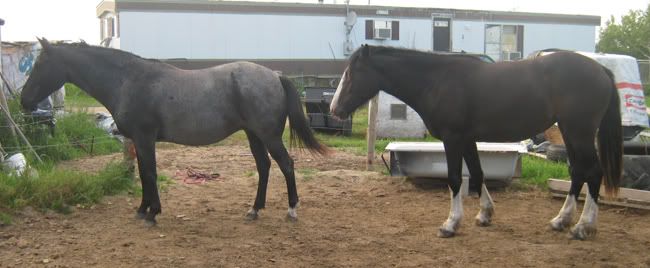 And a cute nose shot!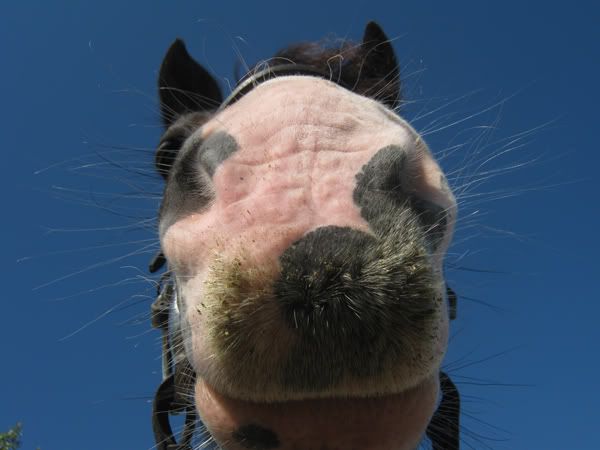 So, what's your opinions? Thanks!
---
Never ride faster than your guardian angel can fly
She is super cute! I am surprised she is not taller, my Clyde/QH is taller at about the same age.

I think you need to a new farrier, I'm really not liking those feet.
I think I predict a growth spurt too.

Shes going to be a nice big girl, very pretty. Other than what you already pointed out as flaws what stood out to me was she has a weaker hip/low tail set.
I thought she'd be a bit taller by this age too considering her dam was a 17.1hh Clydesdale and her sire a 16.3hh Thoroughbred, but we'll see once she's done growing!

May I ask what exactly you're refering to with regards to her feet? They're still on the mend from her previous owner thinking they'd just "crack off at a comfortable length" instead of actually getting her trimmed...she's had 5-6 trims so far with me and I think they've come a LONG way! There's still a couple cracks that concern me, but we've dubbed above them so they shouldn't be able to go any higher, I'm hoping they grow out the way the rest have. Keep in mind the first leg shot was about a week before a trim and the second leg shot is with her standing in sand, so not showing her true hoof lines...I'm just trying to see the flaw in her feet that you see!
---
Never ride faster than your guardian angel can fly
they look like typical drft horse feet to me, usually drafts feet look a little pancaked out, but yours would too if you had to haul that big butt around
---
Ω Horses are a projection of peoples dreams Ω
Well yeah, big feet is one thing...bad feet are another. She's kept fairly short, always balanced, and I didn't think her flares were too bad...just curious what makes FehrGroundRanch not like them?
---
Never ride faster than your guardian angel can fly
I like her alot...I could so see her being a really nice dressage or pleasure type horse...Lol!
---
"The ideal horseman has the courage of a lion, the patience of a saint, and the hands of a woman..."
she is super cute and i love her color. She is probably gonna have some major growth spurt soon lol.
---
quarter horses.....simply the best
They seem very flat and splayed out. It's not that bad, just not what I'm used to seeing. Our draft has very correct feet, not at all flat, but she has always had great farrier work.
She's beautiful!!! My gelding is a 4 year old Clyde x TB also. At 4 he is still only 16hh... I thought he would be bigger. So your mare may not get that huge. I love the Chrome on the her legs and feathers... my guy got completely black clean legs.
Other than what you pointed out she's lovely. A little uneven in some of the pics, but as a 2 year old that is to be expected. My gelding grows in sections, shoulders-butt-shoulders-butt, one end is always higher then the other, I hope he evens out