Critique my girl :)
---
Lucky Whiskey Gal Paint
it is winter time so she has her coat still, but i took the best pics i could at this time. will include one from last summer.
Last summer: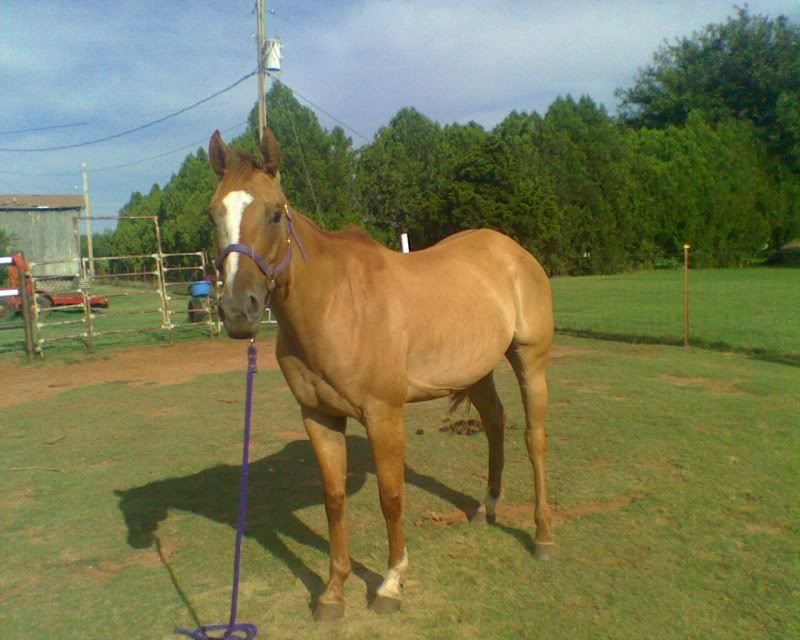 recent:
Thank you :)
She is really cute! I LOVE her face! I don't have anything to say except her feet look kinda long in the pictures. I could be wrong though.
ya we are working on that hay belly, its been a rough winter and for awhile there was only hay to eat. but now we have good grain to add so hopefully it evens all out. thanks :)
Hmmm.. Her feet look like they are due for a trim.
---
To ride a horse is to ride the sky.


Hehe looks like someone was painting on her face and sneezed lol. She is very cute.
---
Ω Horses are a projection of peoples dreams Ω
I can't see anything wrong with her besides her neck being undermuscled and her looking a little toed out in the front from what I can see from the pictures.

Otherwise she is a really pretty mare. What are you doing with her?
---
*~ THE HORSE STOPPED WITH A JERK, AND THE JERK FELL OFF -- Jim Culleton ~*
MANURE HAPPENS
her feet were trimmed 2 days after those pics were taken.

right now we just trail ride, but want to get into maybe playdays or barrels.
her feet dont look too long..

in order to get good in depth responses you need to get good square confo pictures
---
Unless it weighs a ton... it's just a horse.
Draft horse motto.