critique my girl Summer
---
She's 9 years old now I believe. Tell me what you think. [In these pics shes standing extremely camped under and on a bit of a hill so she isnt as downhill as she looks or as camped under]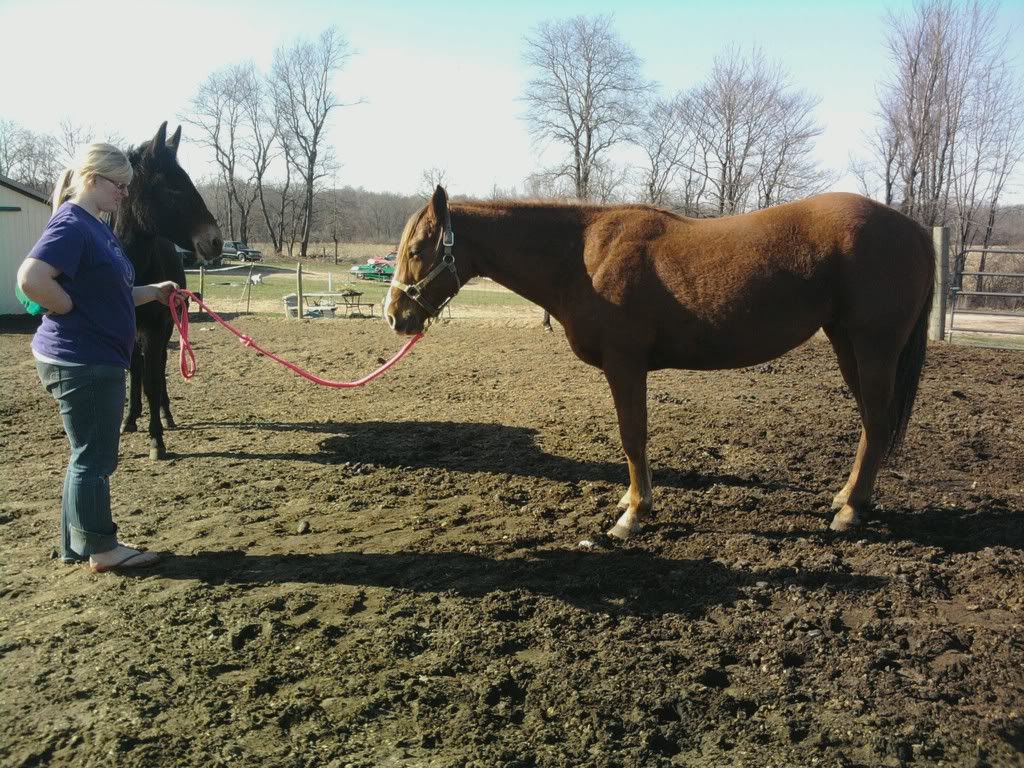 I dont plan on doing much with her, just 4-H and then when I go to college I am hopefully going to take her with. Also, some trail riding.
nice trail horse looks like would be a nice ride!!
There's no glaring holes in her conformation. She seems like a nice little mare. I just have comment though on how thrilled she looks to be getting her picture taken. Love it!!!
She's cute, but I'm having a hard time focusing on her as I'm coveting the mule in the background of the one photo... I've wanted a mule since I used to take out trail string rides - me and my outrider on the stable's draft mules :).
Haha. The mule is actually Summer's daughter. She's 3 years old.
Thanks to everyone on the critiquing, keep em' comin.
Also, as you can see on her face, she was VERY thrilled that I made her stand there.
Here's just for you.
She gets broke this summer. I'm excited because she's going to be an eye catcher at 4-H because nobody else has a mule.
Nice mare, adorable mule : ) I want a mule. Think a haflinger mule would be cute, lol.
Love the mare and the mule! I want a mule.