Critique my horse and tell me what you think.
---
I'll have to get new, better ones. He's a Quarter horse and is all halter/foundation bred. He's the "old fashioned" short and stocky "bulldog" type. Just the way I like 'em. Yikes! The pictures I have of him are horrible D; I swear someday I will actually take some more and not forget my camera..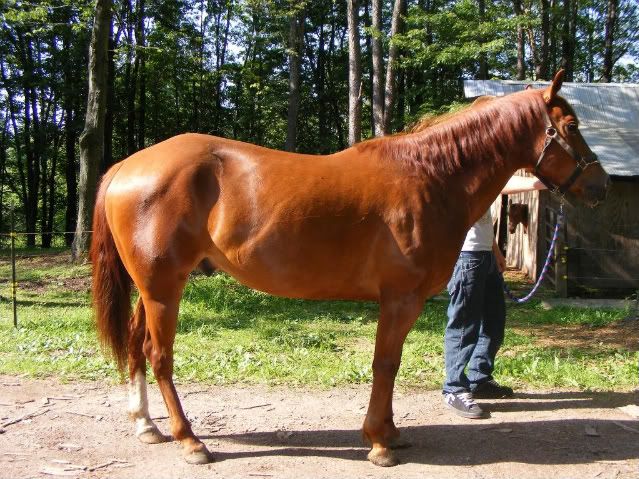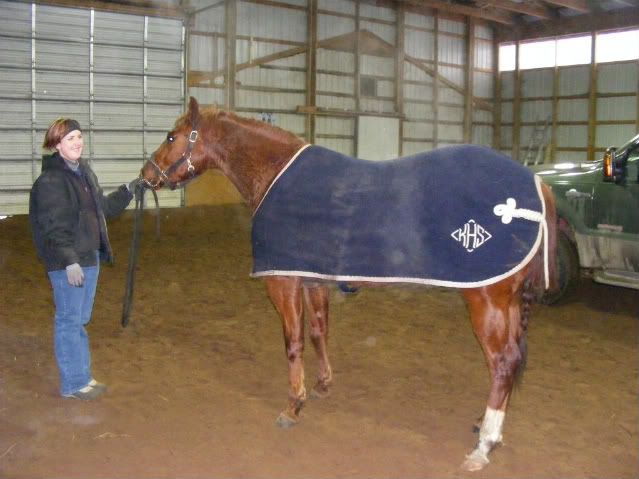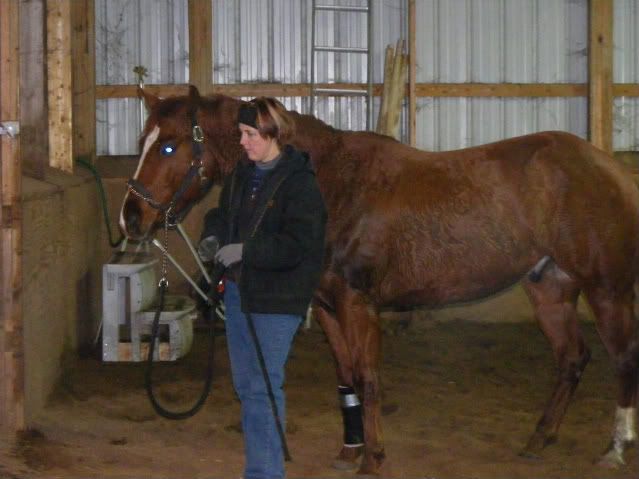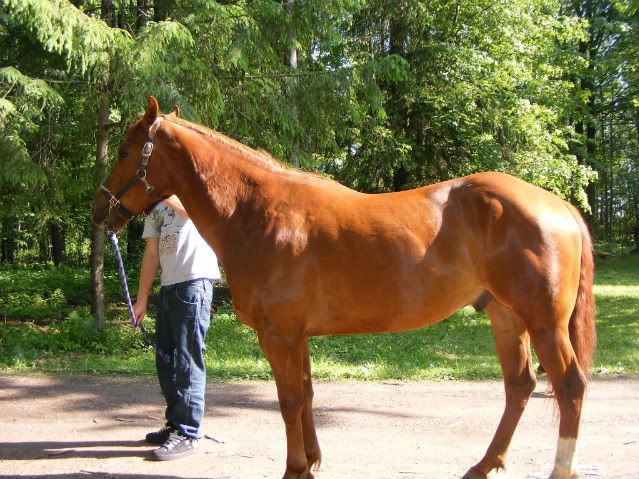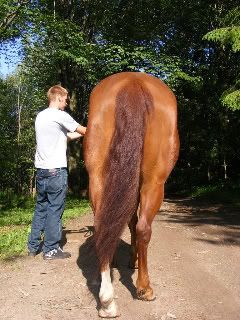 I think you have a really nice horse there. He is a little camped under in one photo and looks like he might be a little cow hocked but to most people that won't make much difference. The best thing is that since he is sorrel you paid for less horse than what you actually have. I like the brass oxbows on your saddle too.
---
There's nothing like the Rockies in the springtime... Nothing like the freedom in the air... And there ain't nothing better than draggin calves to the fire and there's nothing like the smell of burning hair. -Brenn Hill
Thanks Kevin. I actually had a choice between a paint or him. I'm just not a fan of paints.


For everyone else, don't hold anything back. Unlike most I have thick skin ;p
The things I saw is that hes toed out in his front legs, hes also got the down hill body.
But other then that he looks good, but he also looks like hes got a short neck, maybe its just me though :)
Hes beautiful
Thank you :) I will have to get front pictures and better back ones as well. I think he might be a little cow-hocked. I never noticed the toed out thing but I will for sure try and get pictures, it's possible. The short thick neck is his foundation breeding.
He's got an short neck, underneck, and a pretty steep shoulder. I agree that he's camped under, and looks a little long through the back but that could be an optical illusion. Looks like he toes out in the back also, but I can't quite tell without the proper conformation shots.

All of the listed are common within the 'old style' quarter horses though, so I'm not sure if they should still be considered faults or just to standard.
---
I've got a lovely bunch of Neuticals,
There they are all standing in a row
Big ones, small ones, some as big as your head
I'm not gonna critique here.
He looks very similar to my foundation QH in build and color (except the fact he's definitely taller or at least looks like from pics). I think he's very nice horse.
Nothing here for me to critique! I think he looks gorgious! Awesome horse!! I want him lol
---
- If today was your last day, and tomorrow was too late, could you say goodbye to yesterday?