critique my horses...
---
I just want to get an idea of how everyone feels about my horses, please let me know what you think of each,
1)Tango, 11yr old thoroughbred gelding:
2) Henry, 2yr old National Show Pony:
(these aren't the best pics to critique him with, sorry)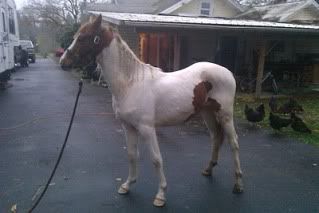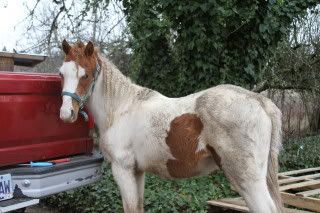 3) Finally we have Too Tuff to Spot aka Tuffy reg. APHA/AQHA/NPtHA Chestnut 10 yr old
(and he's on a slight hill so he's not butt high he's pretty even)
Thank you :)
In my opinion the Thbd has the best conformation. He is very typey and lovely overall. The poney, I have no idea because hard to see and I don't even know what a National Show Pony is.
The last one has a rather odd looking hip, and not a strong hip to back coupling, is super upright in the pasturns and has a kind of short chunky neck. Good shoulder, tho.
Thank you, I just got the qh about a month ago and he's been sitting in a stall for about 4 months before that so he's under muscled, the angles of his hooves have created a weird setting of his overall leg but I hope to recondition him and get his feet under control.
Hi! I can't give too specific of an opinion, but I agree with Tiny that the TB has the best overall confo. He's very cute! The pony seems to have given himself an overly muscled neck on the underside from the way he holds his head. (like a giraffe) The last guy just gives me the overall impression that he's front-heavy. Like I said though, I'm certainly no professional conformation judge
But other than the above, they look like a happy, healthy herd!