Critique my mare
---
This is my little jumphorse, cross between Swedish Warmblood and New Forest, I think. 8 years old. She has a bump on her own backlegs after beeing stuck in a fence as a foal, but we had x-rays and there's nothing in it, it just looks werid :P I would like to hear your thoughts about her!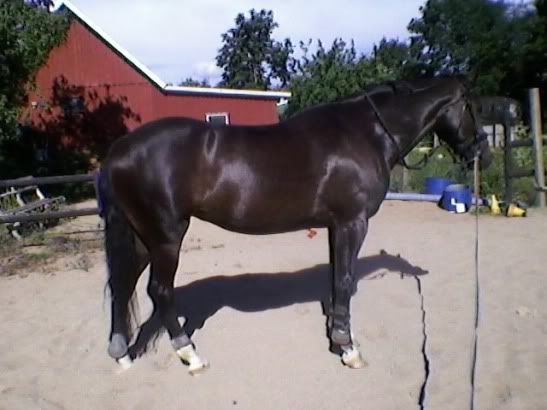 She's a good looking little horse. Well balanced from what I can tell. How tall is she?
---
"The ideal horseman has the courage of a lion, the patience of a saint, and the hands of a woman..."
Thank you! Not very tall, about15.3 hands i think :)
That's the PERFECT size as far as I'm concerned. I think she's gorgeous as well, nothing wrong with her conformation.
I'm 5'3 myself so I think she has the perfect height, thank you