Critique my mom!
---
I have a "critique my dad!" thread, so here's his better half!
My mom fell off 5 years ago and got a bad concussion and temporary amnesia. She's never really ridden the same, not nervous, just careful? She's also had to take a lot of time off due to mulktiple surgeries (sholder, feet, etc.) Plus Trump is not the easiest to look good on (unlike Painter, lol)
Ironically, she fell of not five minutes after the second video (Trump hs some rough changes, my mom looked down) She got another concussion and amnesia AGAIN! She's fine now though, just had to take some time off
Trot
Canter (turn down the sound!)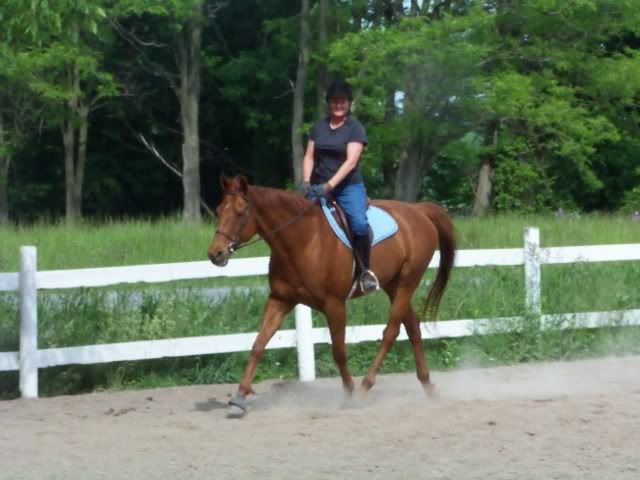 Picture of her jumping during winter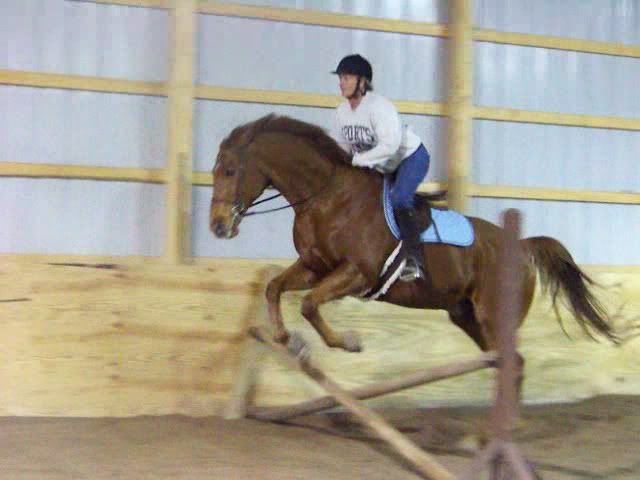 At first I got distracted because your mom is adorable and then I got distracted because there is a little kid on a mini which is adorable xD but anyways she is pretty good, but needs to keep her hands farther apart and thumbs up, straighten her back, loosen her thighs so she isn't gripping, heels down and toes parallel. She also needs stronger contact on the outside reign because his head is out so to speak.
How great! Your mom looks like a lovely rider...I'm so sorry that she's taken some bad falls and has some medical issues :( I would agree with the previous comments and add that her hips need to stay centered as she corners (like most people, her hips wind up to the outside when turning).

Let your mom know that she looks great! :)
Your mom is awesome. I am not going to crit on her. You give her a hug for buying you a horse to start with.
i think that she is doing great - high five to her for getting up there and doing it!
---
:: Karley ::
Tucker WB/TB- 11 yr
Speedy QH/TB- 22 yr
You're mom is really brave for riding again :)
She looks great, Trump is gorgeous! Blue is soo his color. xD
I love how you and Ben are just in the middle. ahhaa. The little girl on the mini was ADORABLE
---