Critique My New Pony!
---
This is Pudgy!
His show name is Buckshot Boy
Hes 8 yrs old and 13hh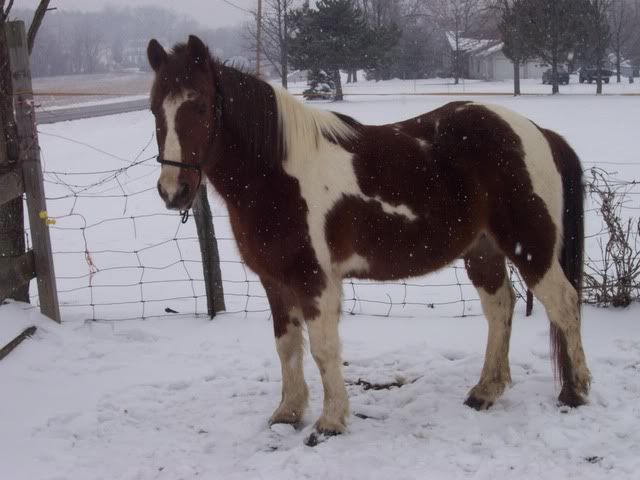 -Bobbi
Something seems up with the front legs about the knee area. I'm not sure but they look like they are forward, ish, like the horse is about to pick up its legs, except... its standing and its in all the pictures. I love his bum.

:} He's adorable too.
That's a nice and sturdy little fella! 8)
---
WHATS REALITY?
omg I love the name!!!!!!!!!

Camped under a bit both the whole leg and at the knee...and the neck is aweful thick.
But he's sooooo cute!!!! I love the markings and the color! He looks like a total sweetheart!!
He's a little over at the knee, his hindquarter seems kind of small in comparison to his body, and a tad bit downhill... but nothing overly wrong with him at all! What a long, full tail!
He's a cutie!! Love the pattern..!

I'd love to see more pics to ogle over!
---
The lovely images above provided by CVLC Photography cvlphotography.com
He is ADORABLE!!!!!!!!!!!!!!!!!!!!!!!!!!!!!!!!!!!!!
---
It is not just a horse,
It is the one thing that keeps me from being just a girl
Thanks everyone!
What happens when his legs are like that?
Whats it mean?

-Bobbi