Critique my pony?
---
It's me again, i'm on a posting frenzy today.
I am training my 4 year old (a little late, yes) mare. And i still really have no idea what i want to do with her! She is small, 13.1-ish last i checked - I hope for more growth but of course i don't get that lucky.
I have no idea as to what she has in her, I was *told* mom is an Arabian/Paint. And HER Dam was supposedly a registered Egyptian Arabian show horse and dad was a proven cutter/reiner. Again, no idea how accurate this all is. Don't know if dad was stock or registered. I have her mom, and i suspect the Arabian/Paint thing wasn't 100% accurate but i'll never know. When i rescued Tina, Socks came along 4 months later to my dismay. Her father could have been one of 3 studs, two of which were tiny paint ponies, and another goofy looking liver chestnut pony looking thing. The largest of which probably topped out at 12 hands - no idea how ANY of the 3 managed to get the deed done, but alas, we have Ms. Socks.
Anyway... one day i may like to get back into showing, local stuff just for fun not expecting to really win or anything. English or Western, whichever i feel like doing. I don't have very many great pictures of her standing square, but i'll try to get better ones if you need them. I just want to know if you see any glaring faults. Obviously she's small and is going to have stuff stacked against her already. I know what i see, I have a pretty good eye, but want other opinions so i'll keep my mouth shut
Suggestions as to what she might have in her are also welcome. I've been taking her the western route, but she has a dreamy trot that SCREAMS "English" - What would you do with her?
Here's the pretty pony!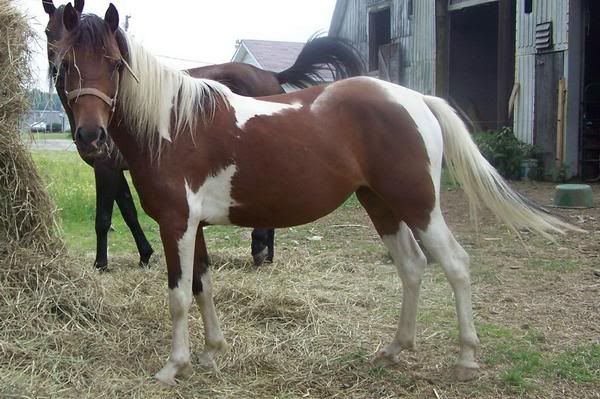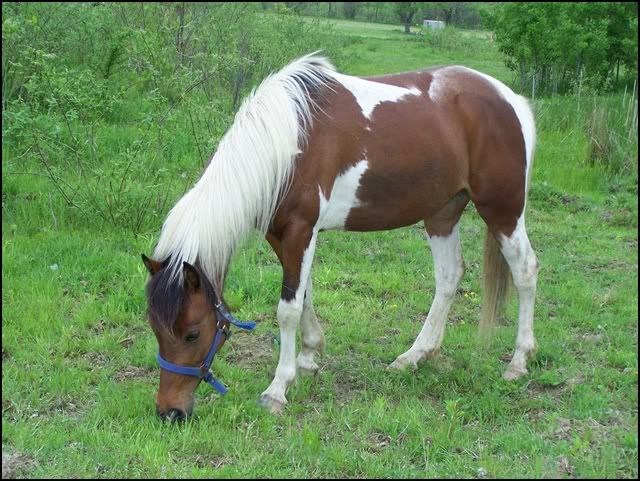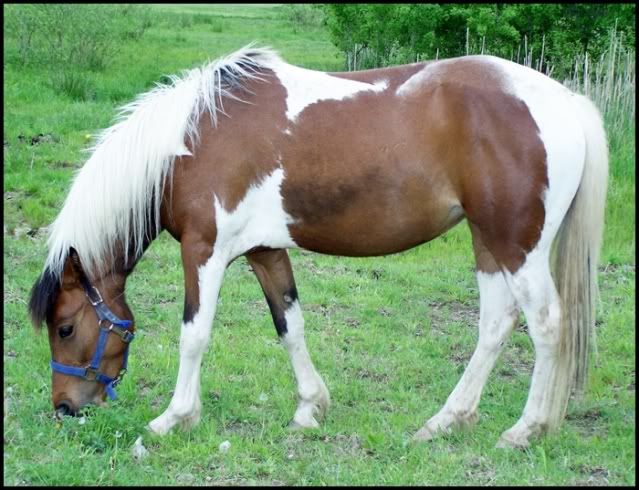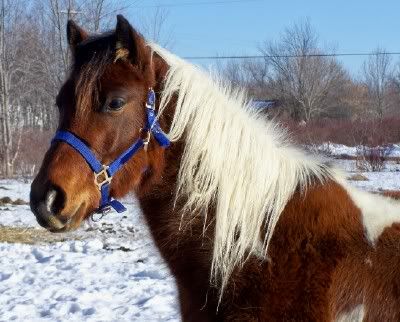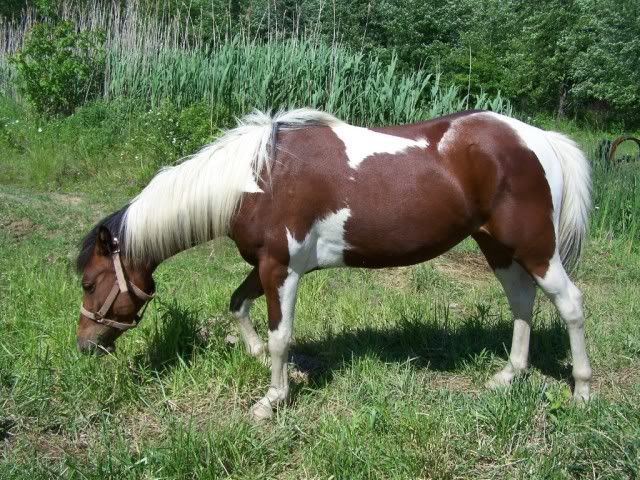 3 YO - Curse the long grass: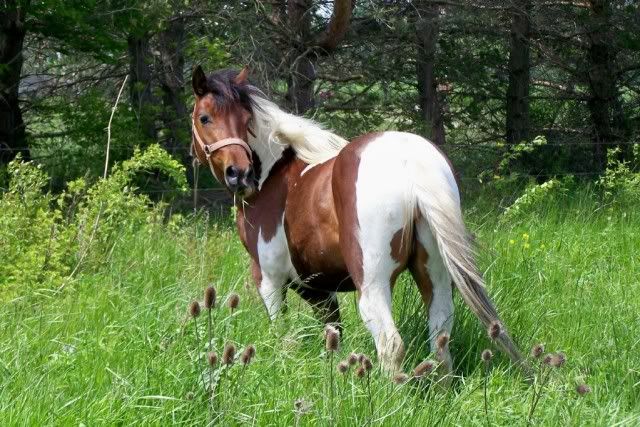 ---
"Animals are not our whole lives, but they make our lives whole."
---
Last edited by Squeak; 05-05-2010 at

03:46 PM

.
Without proper pictures of her standing square on level solid ground, it's practically impossible to critique a horse :( But cute mare - love the face! Get some shots from both sides as well as front and rear, and make sure she's standing square!
Shes a cute little filly :)

I think you could do low level hunter with her :)
She's cute, but like another poster said, without squared up conformation pictures, it is hard to tell.
Agreed, we need better pics to give you a good critique. She does look like she'll be a good athlete though, and she's super cute
---
"The ideal horseman has the courage of a lion, the patience of a saint, and the hands of a woman..."