Critique My Position
---
Hi! I was hoping I could get some
constructive
criticism of my jumping position. The horse is Lady, she is a 9 yr. OTTB still very green over fences but she has made huge improvements since I first got her. She used to be scared of walking over ground poles. The pony is Patches, he is 5 and also very green but is a super pony even if he can be knotty at times. This is the first show for both of them and they both handled all the new stuff really well.
I know I need to work on my leg strength to help keep my position and I know that I have a tendency to get too foward/over jumping, expecially with patches.
Lady -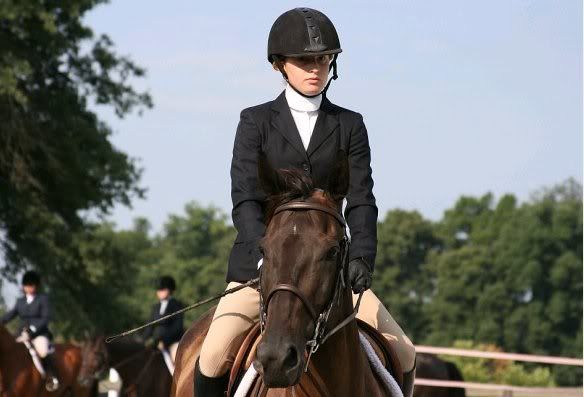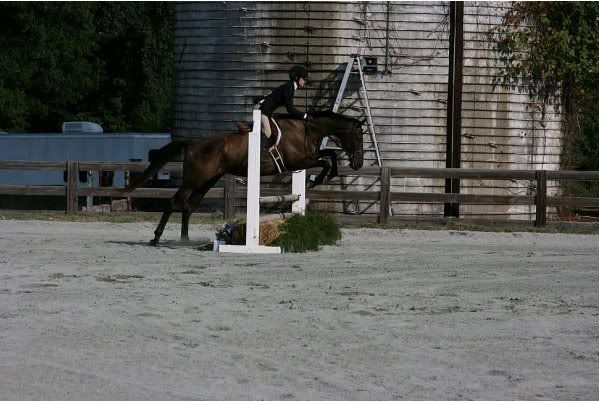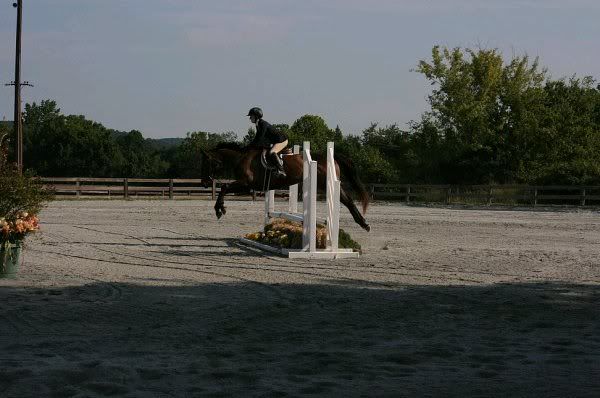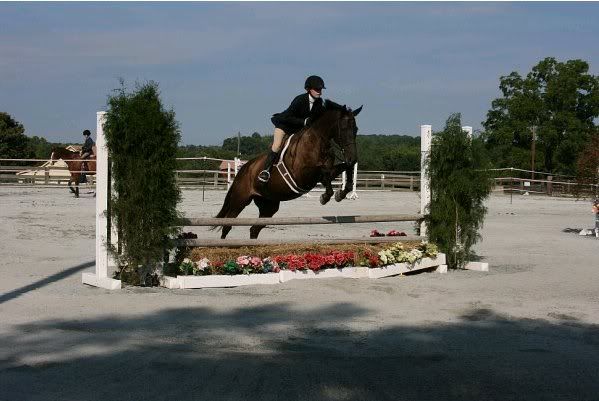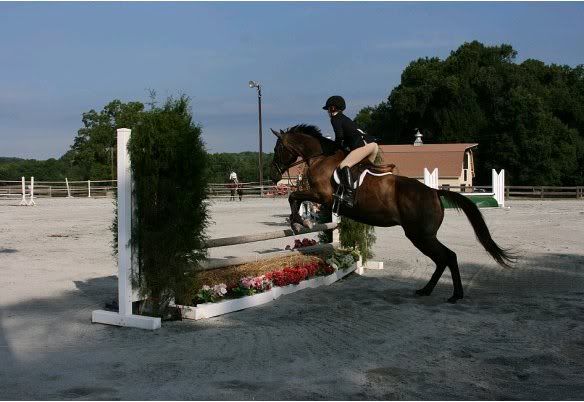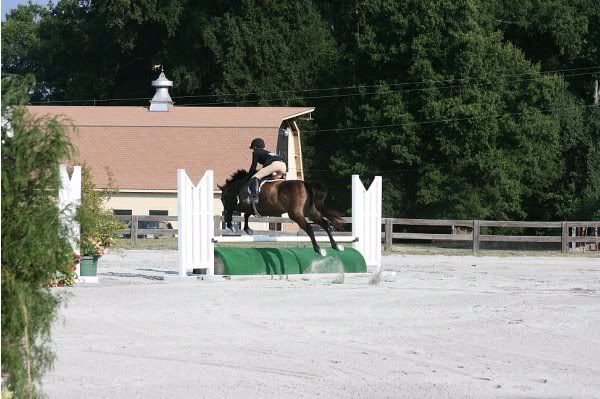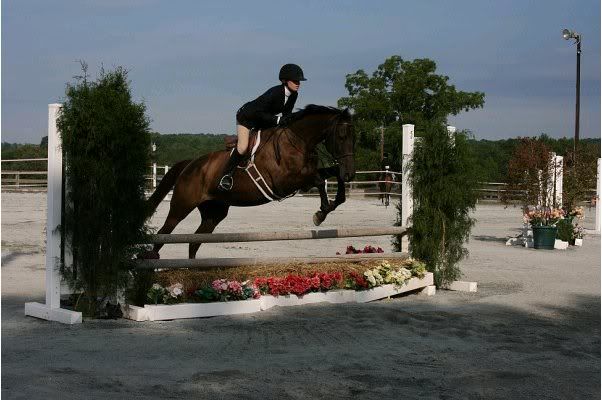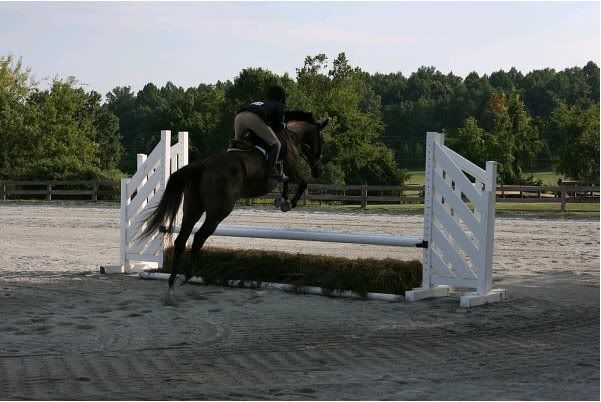 Patches -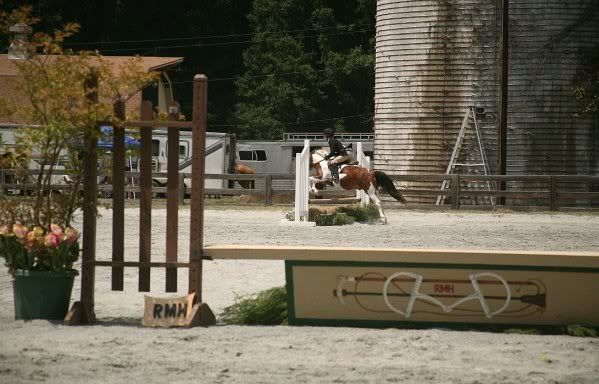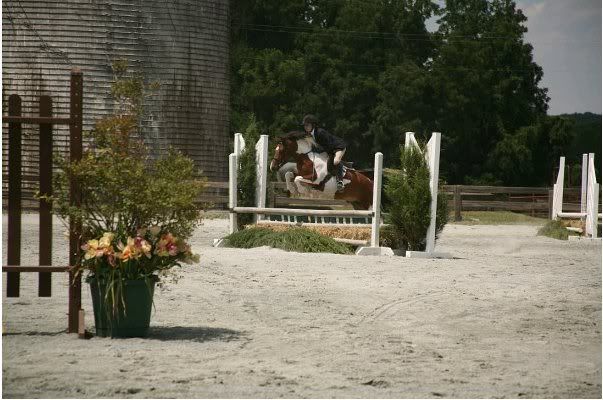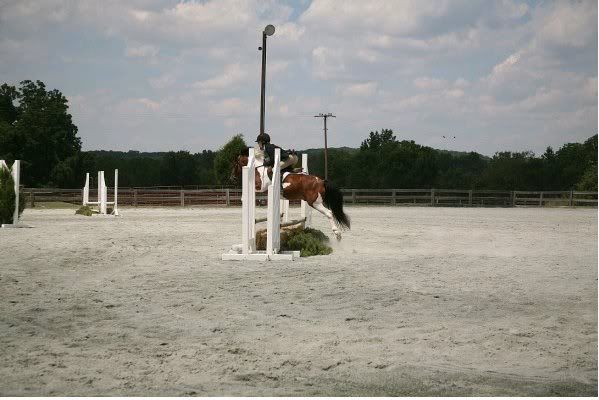 Thanks!
nice looking horses:)

Over the jumps, your lower leg is going back too much. It needs to stay under you. Now, for your upper body, try releasing with ur hands/arms a little bit more. Also, you are coming out of the saddle quite a bit, but that is probably just because of your lower leg.
So, fix your lower leg, and everything will come into place!!
I had the exact same problem before..man...did i ever hate it! lol With the help of my coach, we fixed it:)
Good luck, and don't give up, you look great:)
Ya my leg is def. something I need to work on, I try to work without my sturrips at least 5 - 15 minutes every time I ride. I have done a little jumping w/o sturrips but since Lady (and patches) are so green I don't trust them enough.
Well I never really critique much, but I guess I'll try. Well, its all been said. Staying in your two point in the different gates is also very helpful I find. Other than your leg and release I don't really see much.
Cute horses!
You seem to not know when to go, if you get what I mean? You're either ahead or behind in most pictures. I'd work on your distances. Your upper body (besides the roaching of the back sometimes) and hip angle is GREAT, though.
im not too good at critiques, but it looks like you are standing up too strait when you go over the jumps, like you are going over 1' poles and not real jumps. that could just be me though. otherwise you look like you could work on distances. but patches is adorable!