Critique My Riding
---
OK... so... what do I need to improve on?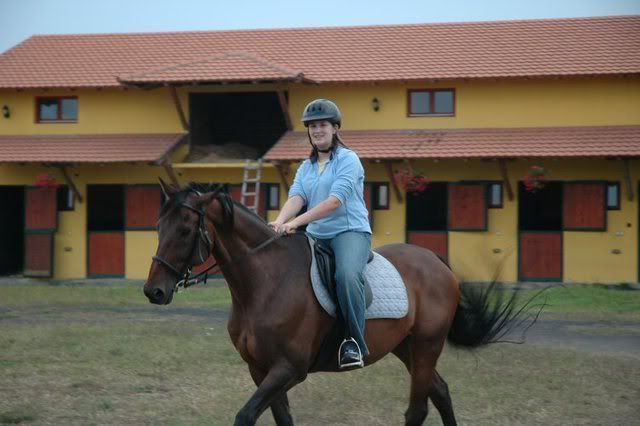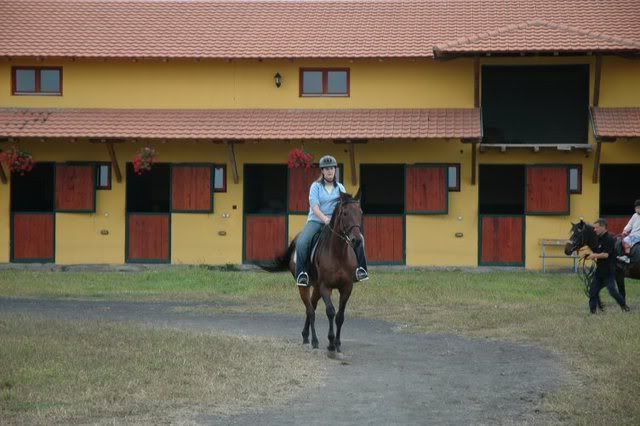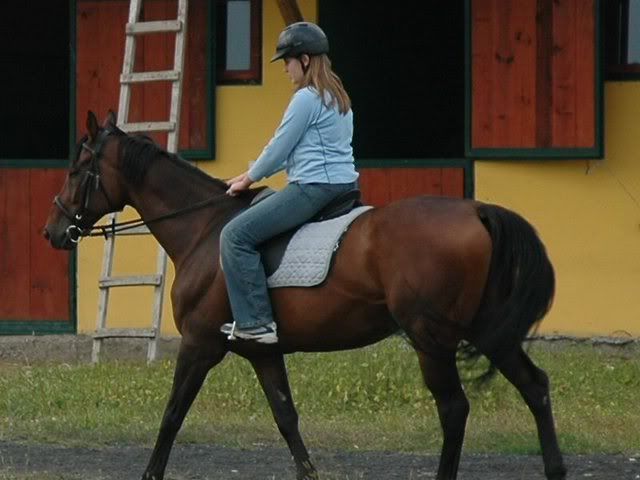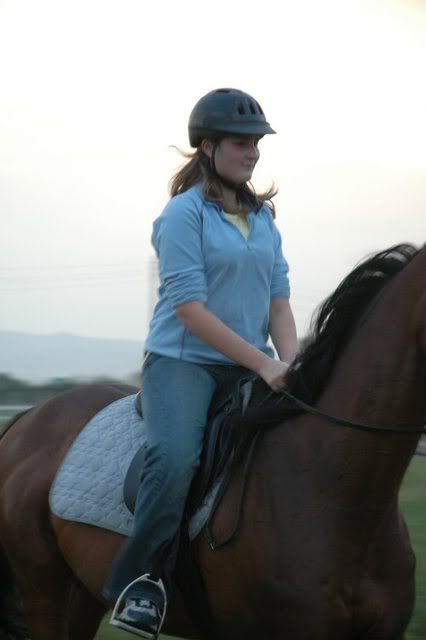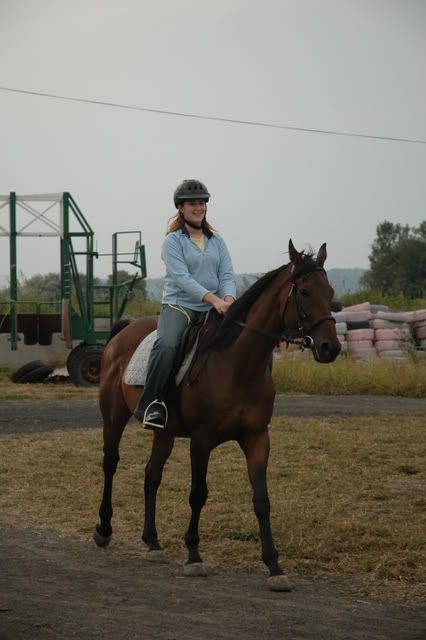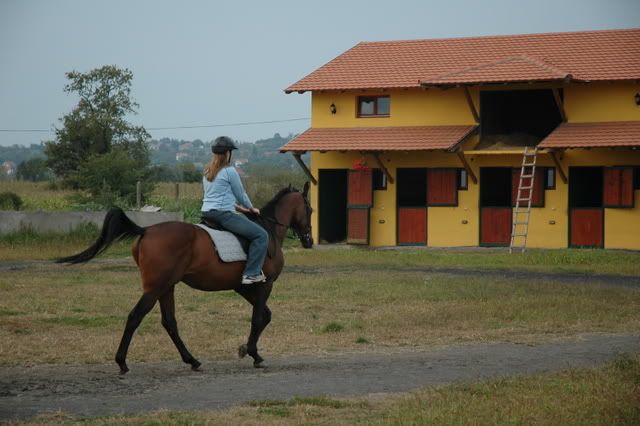 I want honest... and if need be... HARSH critique on my riding. Thanks!
Maybe this is just me, but it seems like you're riding with a pretty tight rein. I always keep mine much looser, but that could just be how I ride. By the way, your barn is gorgeous!!
---
"Four legs good! Two legs baaaad!"--Animal Farm
first off, i would wear something with a heel just in case something happens... in a sneaker your foot could slide through and get caught.

I would lengthen on your reins a bit so your hands could be further back, and also bend them too :)

Bring you lower leg back.. as of right now, it looks like you have a "chair seat". There should be an imaginary line from your ear to shoulder to hip to heal.

And roll your shoulders back too.
I'm not going to repeat what others said but in most of your pics, it looks like you have "piano hands". Get those thumbs up!
---
Thanks a ton for the critique. And appylover31803, when these pictures were taken, my boots had become so demolished, that I really couldn't wear them anymore. I'm in the process right now of getting some new ones.
I'll try lengthening the reins. The problem with some of these horses is that I have to keep a tight rein, or they just run off wherever they feel like it. I was actually TOLD by my riding instructor to hold the reins tighter. But I will try lengthening, and see if I improve.
OK... I see what you mean by bringing the lower leg back. I was always wondering why my toes would occasionally bump up against my mount's elbows... *smacks head*
Any suggestions on working on fixing the "chair" seat? I have a strap for my back (I have REALLY bad posture) that I'm currently wearing. So I'm hoping that will help some...
Any more critique?
Someone already touched on the piano hands, but some of the pics also look like your fingers are really open as well. You don't want a death grip on the reins but you want to close your fingers around them.
Yearling
Join Date: Jul 2008
Location: between florida and maryland, usa.
Posts: 759
• Horses:
1
First, I must say, that is the coolest barn I have ever seen in my life. And second, you look good, just work on what everyone else said.
Lengthen the reins, Work on relaxing those arms, and wear some
boots (don't worry I've made the mistake before of not :P )!
Are those horse stalls in the bg? They are LOVELY!!!
---
It's been awhile, but I'm back & back in the saddle!
The first thing I noticed was that the bit seems really low in the horse's mouth, almost like he has to hold it up, instead of letting the bridle do its thing. Could be the horse has a shallow mouth, but it really looks very low.

Keep your back straight, and elbows in and at your sides - you want a straight line going from your elbow to your horse's mouth, right now you have a curved line from your shoulder to the mouth.

Your leg is nicely underneath you.

Make sure your hands aren't crossing over the horse's neck to get it to bend - try and open rein and more leg instead.
---
The lovely images above provided by CVLC Photography cvlphotography.com
OK I'll work on all that you guys have said, and then take some pictures in a couple weeks on my "progress".
And... to answer a lot of people's questions:
Yes. Those are horse stalls. The barn was recently made, for boarding horses. There are two different "stables"/"stable companies" both on the same property. This is the nicer one, with only a few racehorses, while there's two more barns on the other one, with a barn and a half full of racehorses. I prefer this barn to the other... for two reasons:
1. The horses are cared for better here.
2. This is the barn where I get to ride.
I love the look of it though.
Unfortunately... a lot of times there is a ton of old straw sitting out in front of the stalls... as well as there being a "ditch" type thing right in front of the stalls... it's still purty though.