View Poll Results

: Have I improved?

Yes!
5
45.45%
Kind of. Mostly better but some new faults have crept in.
2
18.18%
I think so, but the more difficult mount makes it hard to tell.
2
18.18%
About the same.
1
9.09%
You're WORSE! Give up riding.
1
9.09%
Voters: 11. You may not vote on this poll
Critique my riding - a year on!
---
Ok, so follwing on from this thread (
http://www.horseforum.com/viewtopic.php?t=6397
) I got my boyfriend to take some pictures of my last private lesson to see how I'd improved after a year of lessons.
Just my luck, the instructor put me on a massive cob with a big round belly and an awkward saddle to 'accentuate the flaws in my position'. :roll: T2 also tosses his head around when asked to work and trie to stick it between his knees in canter. Anyway, bear that in mind if you compare the two - T2 the cob is about twice the width and a lot more bouncy than Blythe the TBX!
I'm using my sprenger stirrups here, which I think help a lot. They make it a lot less painful to have my heels out and toes in. Again, note that my heels don't DO 'down' - I have tendonitits - so the suggestion ' push your heels down' isn't helpful. Otherwise,...
I definitely think I have MUCH less of a chair seat that in the last set of photos, especially considering the different circumstances.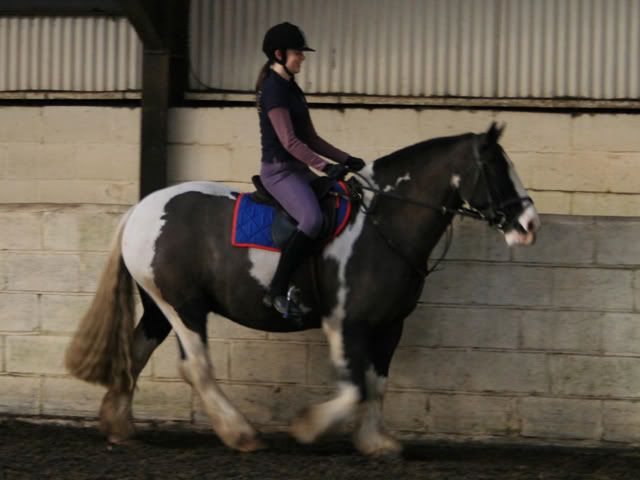 My toes CAN go in...in walk and with the sprengers anyway. Before the sprengers I couldn't do this.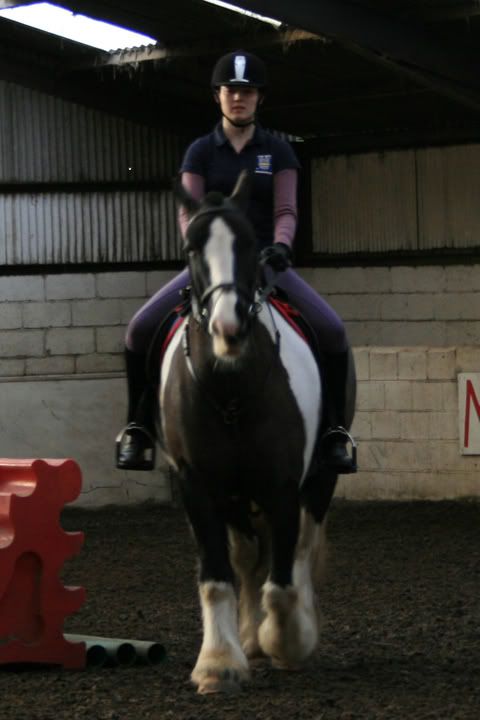 Er...ignore his head tossing.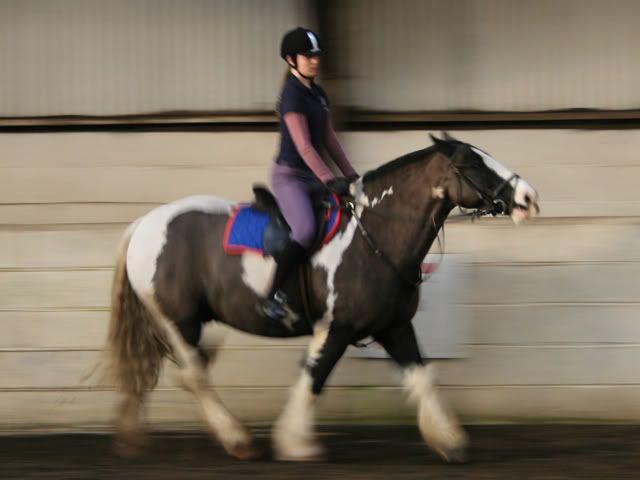 Went into canter...
Sorry about the blur.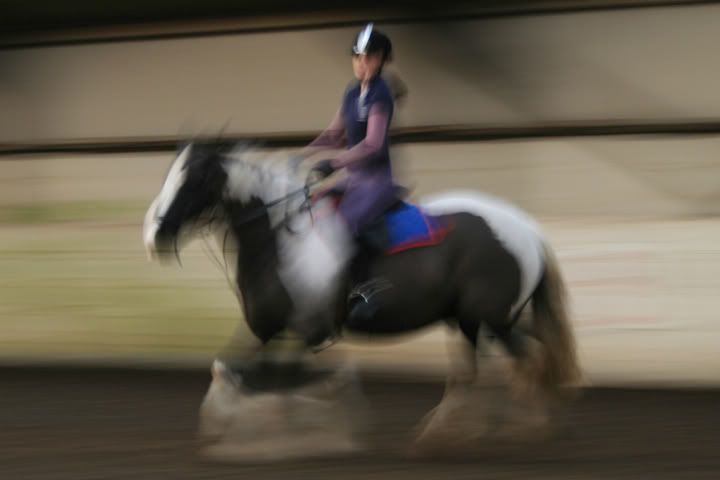 Still have a tendancy to tip forward at higher speeds. Though in my defence he really did want his head between his knees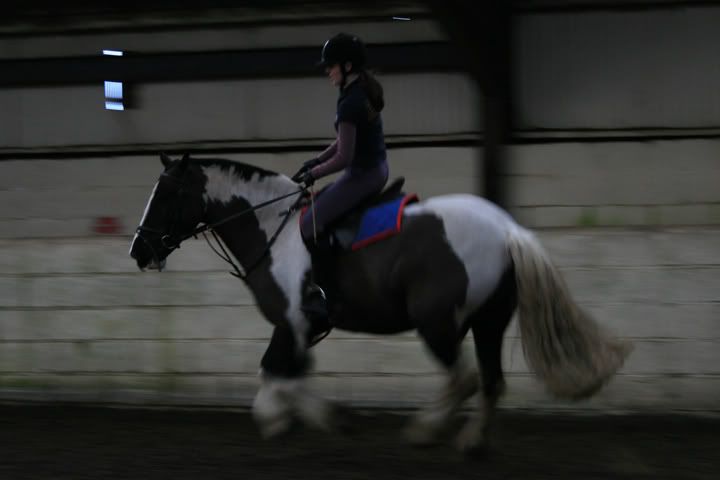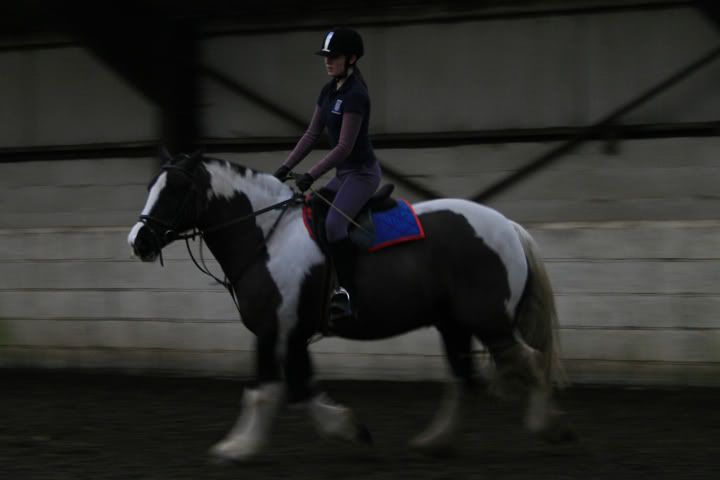 Still fighting about his head position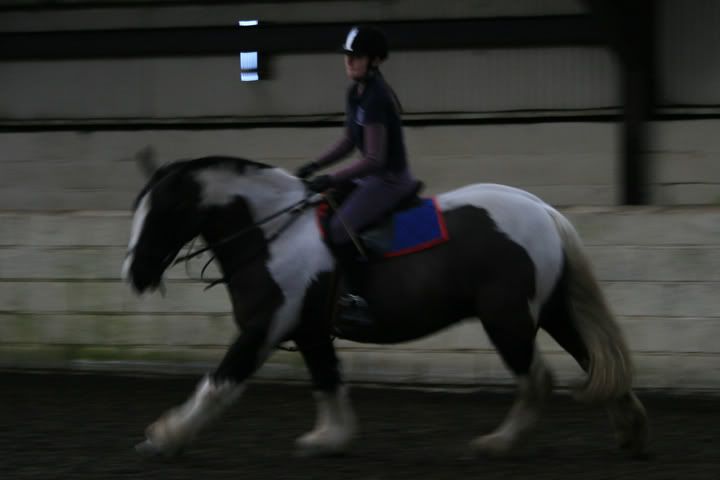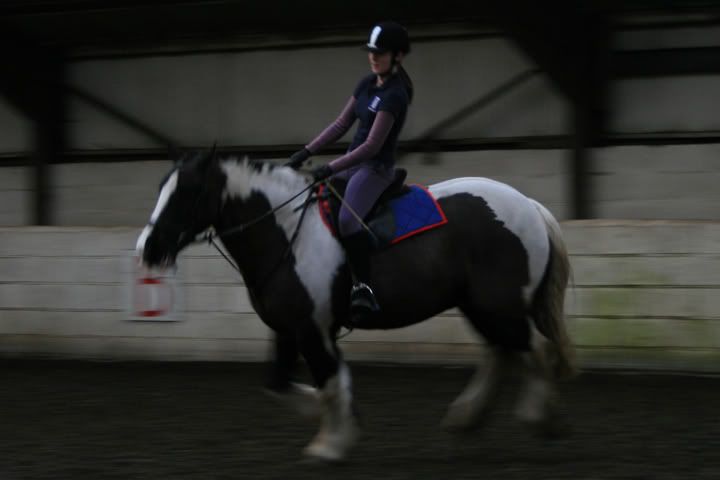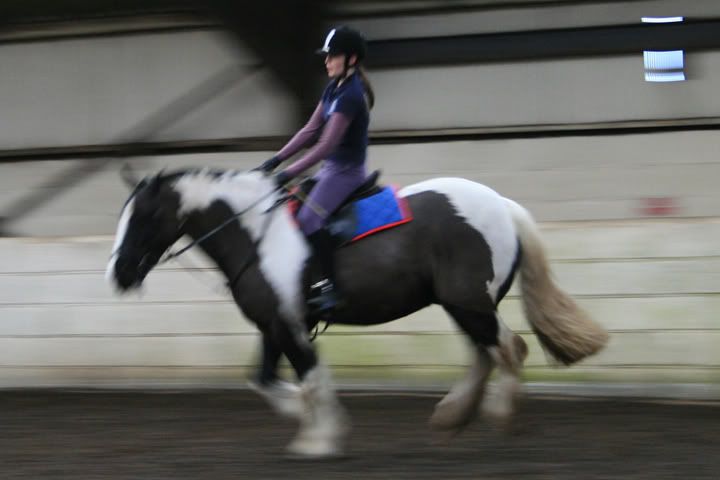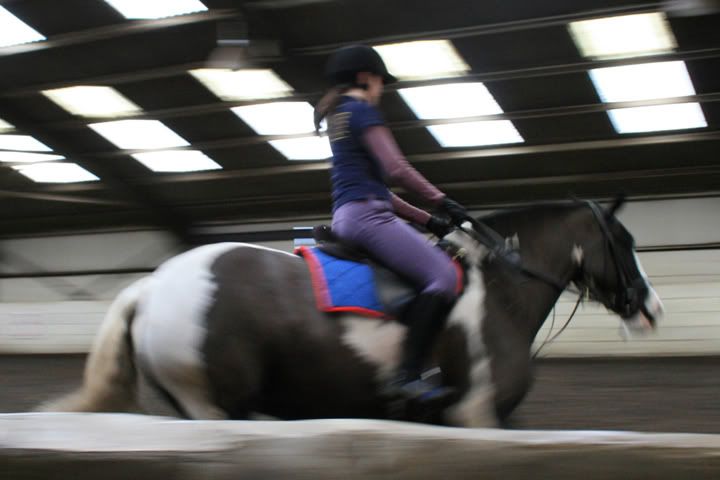 Toes are out, but leg is back. Can't have everything at once. I think this picture captures the simulataneous battles over where his head is meant to be and how big a 20 metre circle is...
My favourite. My wrist is funky (my left hand always seems awkward with the whip in it) and my toes are out and down but I'm sitting straight and dammit that leg is where I want it!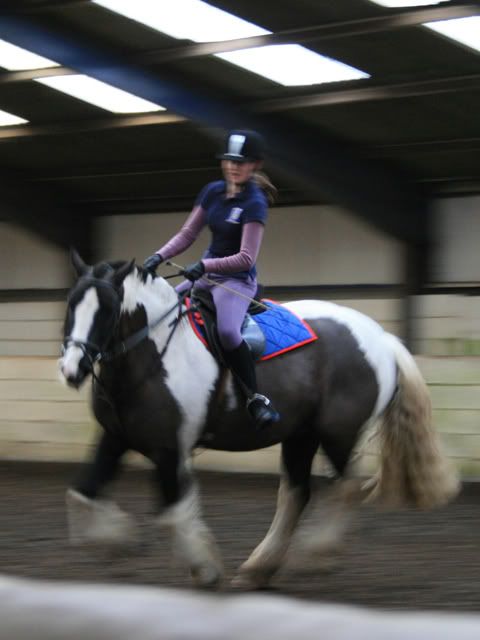 Thanks in advance for any crit!
All I can say is watch your seat position, shoulders back, and heels down.
You seem to have improved from what little i know. lol. Hope this helps! :roll:
---
WHATS REALITY?
Im not sure but it seems like your goal is to have your leg back?
If so, you might have a reason for it but I am pretty sure that the idea is to have it up at the girth.
Quote:
Originally Posted by ox-tuff_rider-xo
Im not sure but it seems like your goal is to have your leg back?
If so, you might have a reason for it but I am pretty sure that the idea is to have it up at the girth.
In english, the goal is to acheive a straight line through your shoulder/hip/heel, so that you are in a position where if the horse disappeared from under you, you would stay standing without toppling over backwards (although I'm not convinced by this analogy since I know that straight line isn't there when I crouch on the ground). Having your feet by the girth is too far forward. You also need to have the ability to move your leg even further back to acheive lateral movments.
I really need to work on moving my leg back independantly from the hip.
not on the girth just behind it. all my coaches and every george morris critique that I have ever seen have said your leg should be just behind the girth, like where she has it in the other pictures.
you look great! :)

just remember sit back, legs back, and elbows at your sides :]
Anyone else who looked at the previous post?
compared to the other post, you are sitting up straighter, and your toes are in.

You are definitely improving! Keep up the good work!
I never saw your previous post. But I think you look great! You are doing really good. You can tell from the pictures that he was not a very well broke horse and that really does effect how your riding could look. But you look great even with him acting like a jack***...
Thanks, guys - it's important to know that I'm getting better!
I like how the people who voted 'give up riding' and 'about the same' won't reveal themselves.
If you really do think that I'd love to know why.