Critique my seat
---
What do you think of my seat???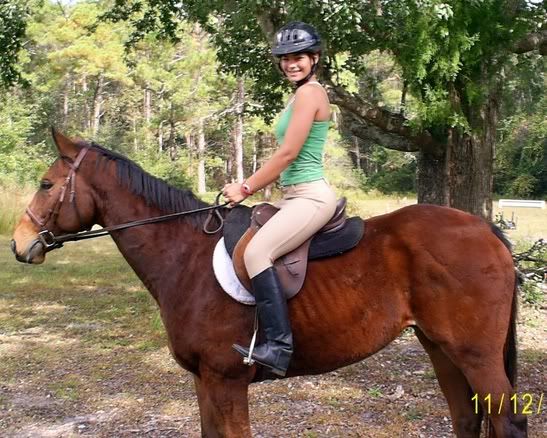 Well what i can see pretty good
The one thing i could probally comment on is to roll your shoulders back, your caving in with your uper frame. Just another thing i spotted, shift your heel back about another 5cm. There should be a straight line from your :
Shoulder
Hip
Heel
Hope i could help
---
AUSTRALIAN STOCK HORSE SOCITY
drop your sturrip by a notch, pretty horse but a little to thin (ribs showing)
---
HOME IS WHERE THE HORSE IS.........
Thanks we had just got the horse from auction so we were slowly putting weight on him I wish I had updated pics but that was a barn I use to ride at in Fl now Im up in RI
I was going to mention his weight acually, thanks KANSAS TWISTER. Where is Rhodes Island??
---
AUSTRALIAN STOCK HORSE SOCITY
Rhode Island is in the northern part up by New York and Mass. Smallest state in the usa. I dont ride english anymore I barrel race now here are some pics of my mare she is 6 and I got her from an auction too (I have a tendicy to do that seeing as I feel so bad for them and just want to fatten them up lol) She is still a lil under weight for my liking but is slowing putting weight on.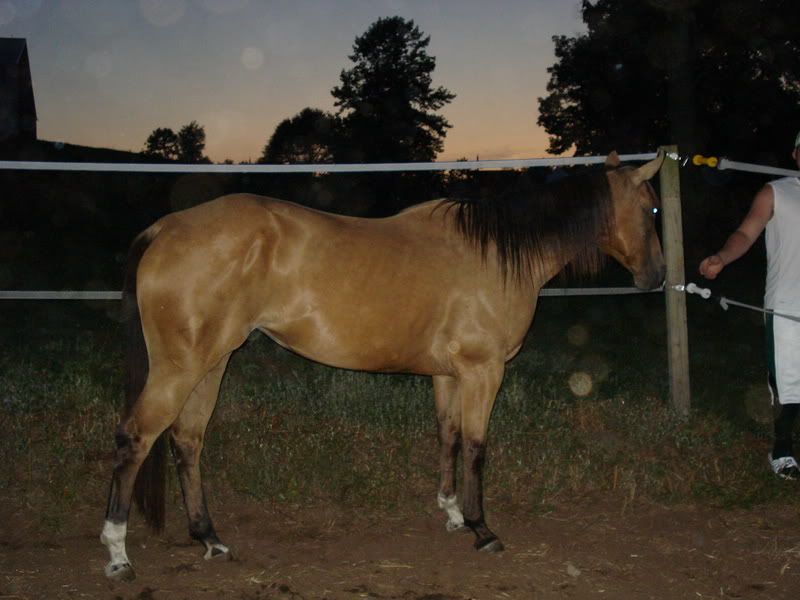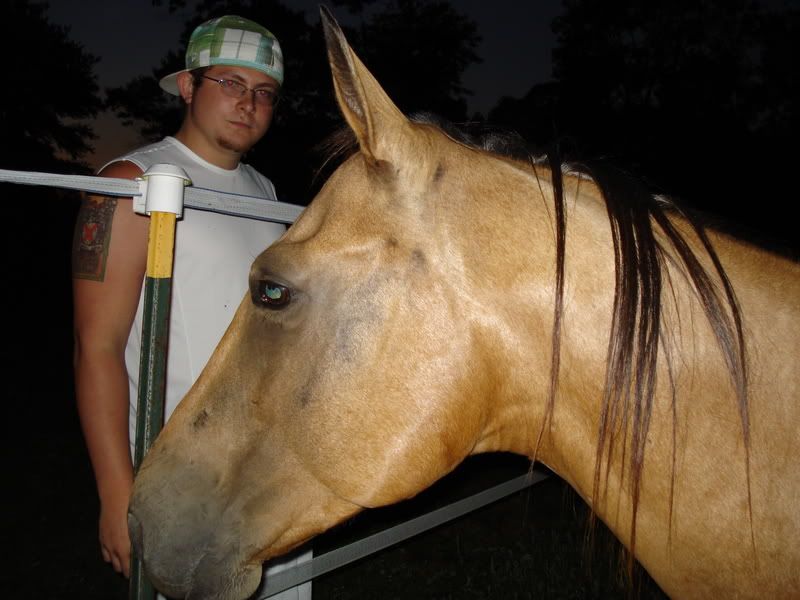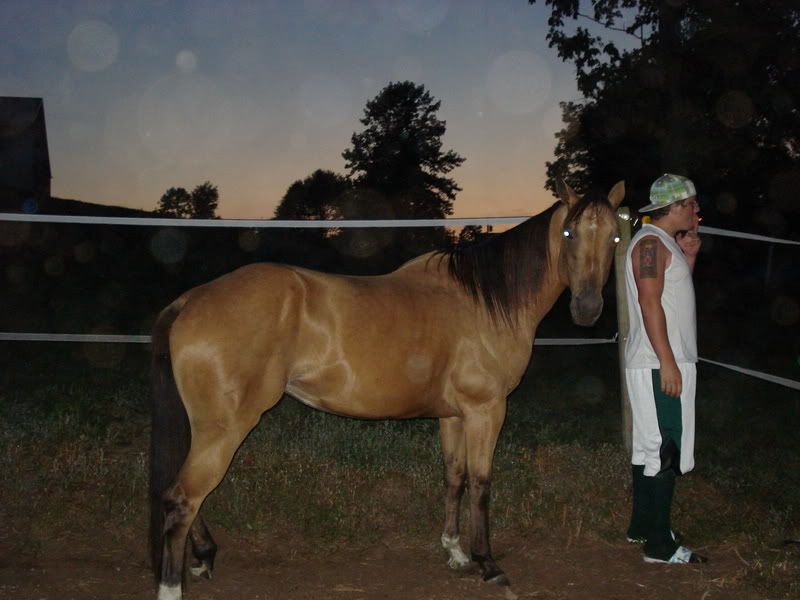 Thats her and my bf in most of the pics
i agree, roll your shoulders back, and your back looks a bit stiff
hey, you look really good besides dont arch your back so much (such a pet peeve of mine lol) in eq rings people are gonig around w/ over arched backs and not only does it look down right painful lol but its not practical.. so just relax your back cuz you look great!
Keep your heel back a little. It looks like you were posing for the camera too much instead of sitting like you would. My trainer says to keep your shoulders back so your shoulder blades touch. Good job though!