Critique Paint Gelding's Conformation
---
This is my 6yr. old Paint gelding Shady. Just got him a couple of months ago :) 15.3H and green broke.
Judge his conformation and what disciplines you think he would be good at. Thanks! btw not me in pics.
2/11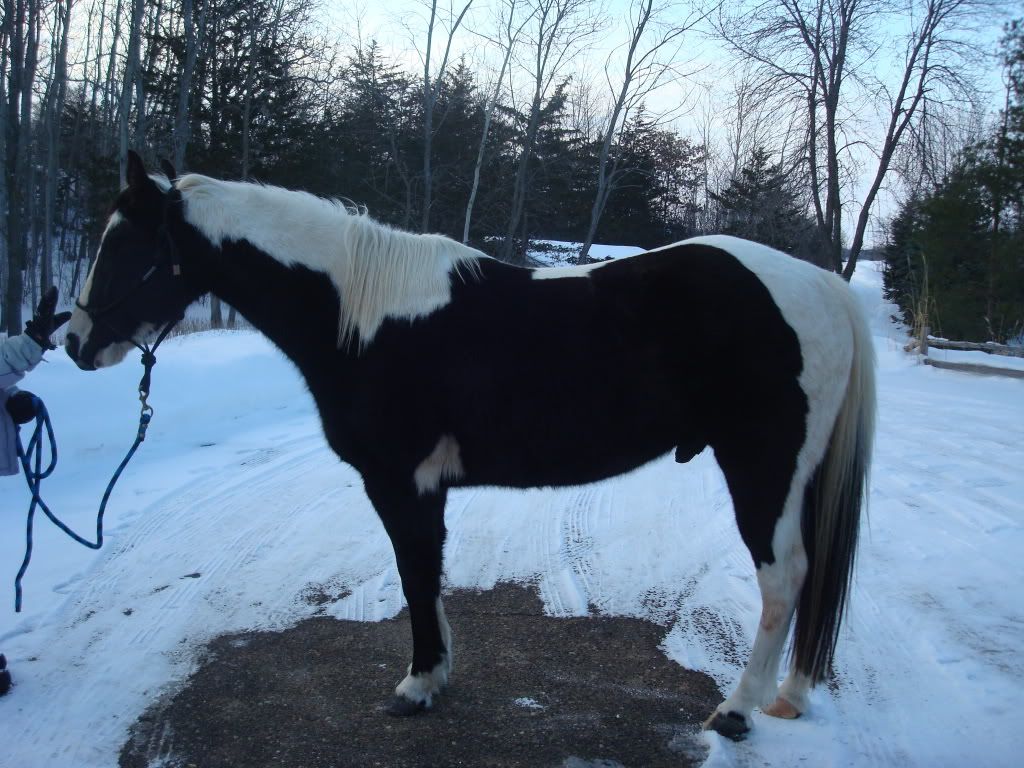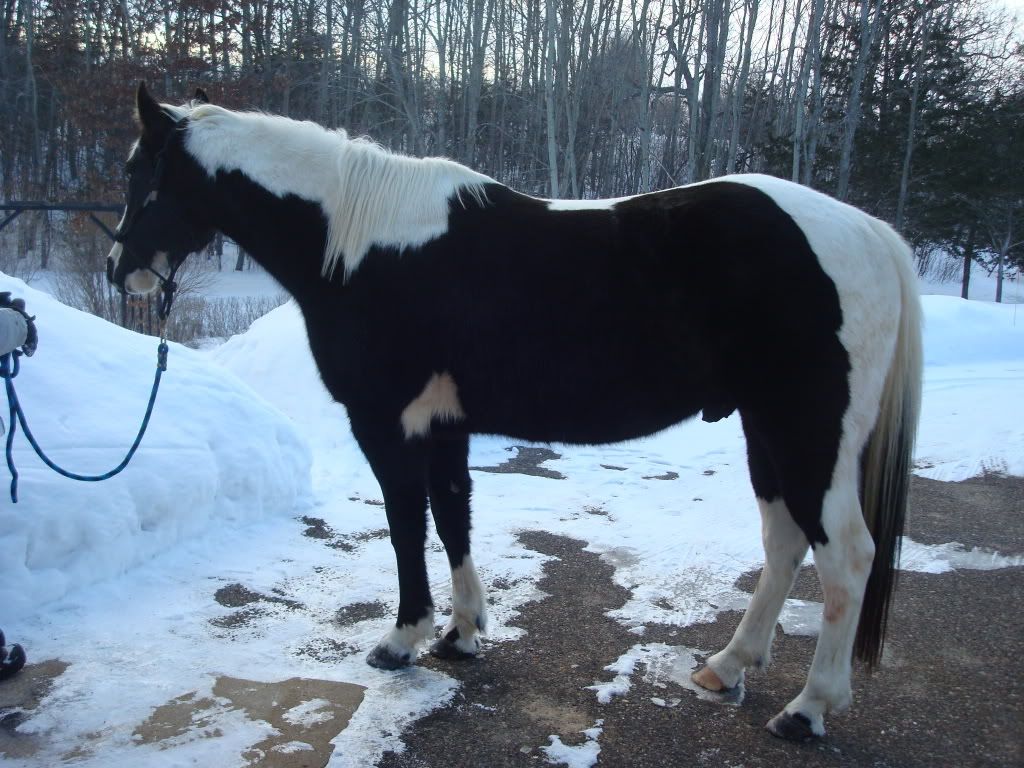 Around 1/29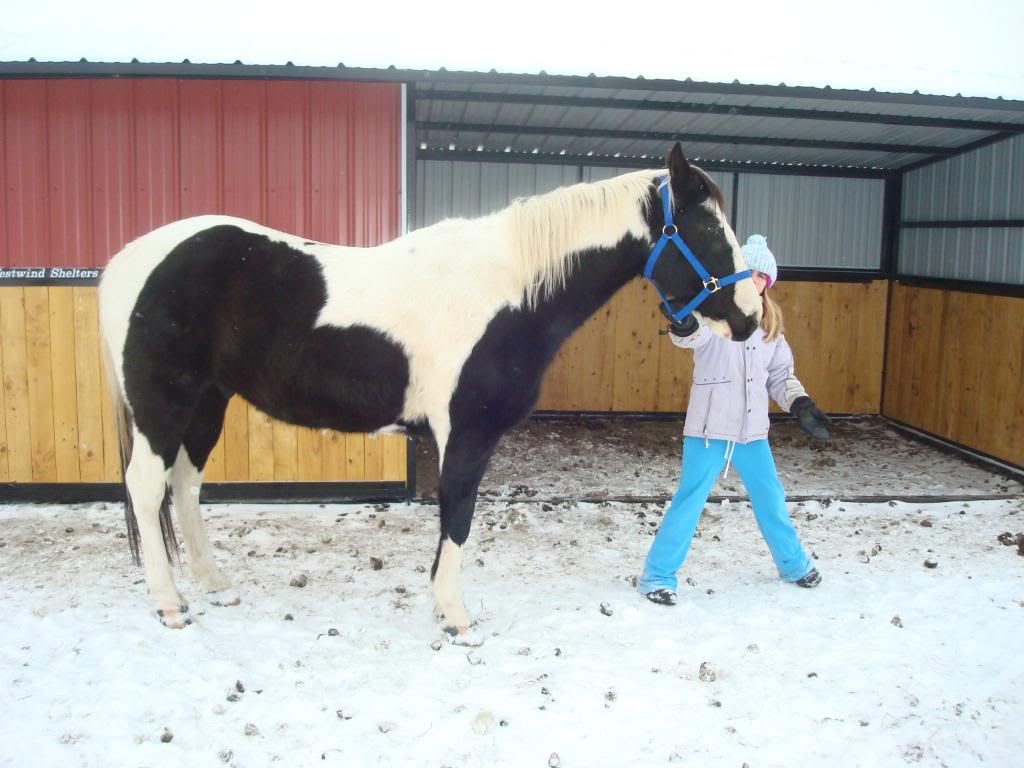 This last Summer!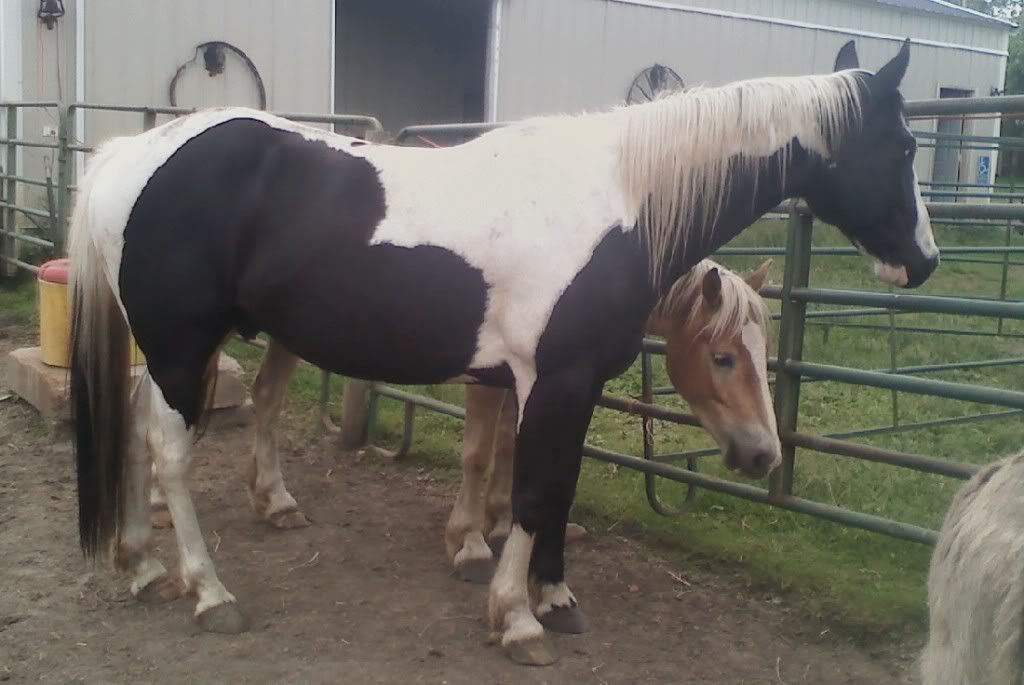 THANKS!
I am by far no expert, but he looks to my like he is a tad bit down hill, whcich is not a big problem. I think he is sickle-hocked too, but again that isn't a huge issue. Very pretty coloring!
tcg
Not a bad looking guy. Looks very solid.
His neck is set a little high but he looks fairly good.
---
"If a horse fails to do something that is because he was not trained to do it. If a horse fails to do something properly that is because he was not trained properly."
www.wildestheartart.com
There's a lot to like about this gelding. He has a short back and a long neck. His neck ties into the back nice and high, no evidence of maldevelopment of the neck muscles. His front legs are really straight and the canon bone is short with nice big hoofs all around. His croup is short and the angle not as steep as would be ideal but his hocks are places low and has a long gaskin . The only bad thing is that he is sickle hocked a little, not a big deal. His overal balance is really good and I bet he'd be very good at reinging or other western games, even low level dressage. I think he will stay sound for a long time.
All around he is balanced and solid. Neck ties in a tad high, but you gotta like his short back and solid feet. Yes, he appears a bit sickle hocked, but that is a minor thing. I agree with others that western events would suit him, but if ya wanna ride english, no reason why not.
---
www.horseandshow.com