Critique this piccie!
---
Critique both me and Squiggy :) She's a 4 year old grade mare I broke and trained myself, so she's kind of my pride and joy. There's way to much background on her for me to type out right now.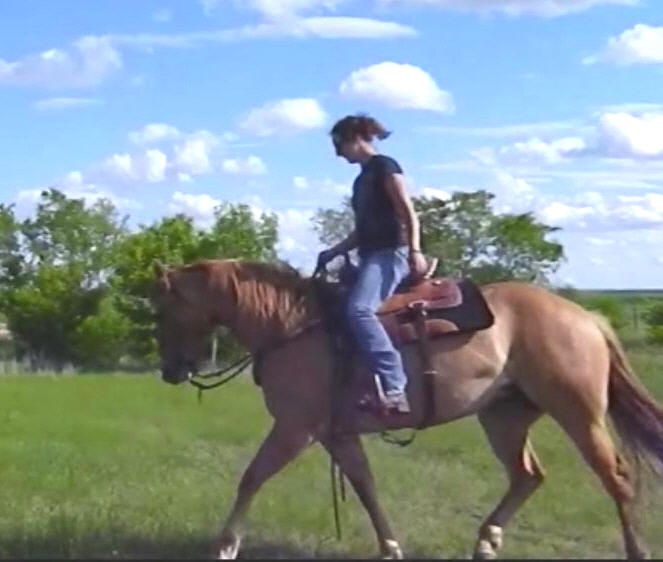 ---
You two look amazing, just keep that chin up!
---
"Strength is the ability to use a muscle without tension"

Dude. I was watching my diagonals :P

Teehee. Thanks :)
---
She looks nice and relaxed and seems to be listening to you. Good job :)
Thanks :)

The picture shows how she's starting to carry herself now, after SO MUCH WORK AND STRESS on my behalf. It's exciting to see it start to pay off.
---
FEEL your diagonals.. lol.

I really like her!
I have the video too... she was being a stinker cause there was three other horses on the other side of the fence, and Squiggy wanted to visit. Little brat she is.


Please ignore my free hand being all awkward... I'm still getting used to her not needed both hands and it feels wierd.
---
---
Last edited by QHriderKE; 06-12-2012 at

11:43 AM

.
Friendly bump
---
Beautiful! congrats you two look like you make such a great team :)