Critique Please [Appendix Gelding]
---
Hey ya'll I'm new.. here is one of my horses. My new one, I bought him about 7/8ish months ago. His registered name is CDC Native Eagle
http://www.allbreedpedigree.com/native+eagle3
but his barn name is Toby. Right now I am training him in hunter/jumper and HUS. He is off the track and just turned four. He is an amazing horse. I know he needs to build up on muscle especially in his hindquartes. But since he was OTT he was pretty skinny when I got him. His pasturns are also pretty long and he needs to beef up on his neck. Thanks everyone.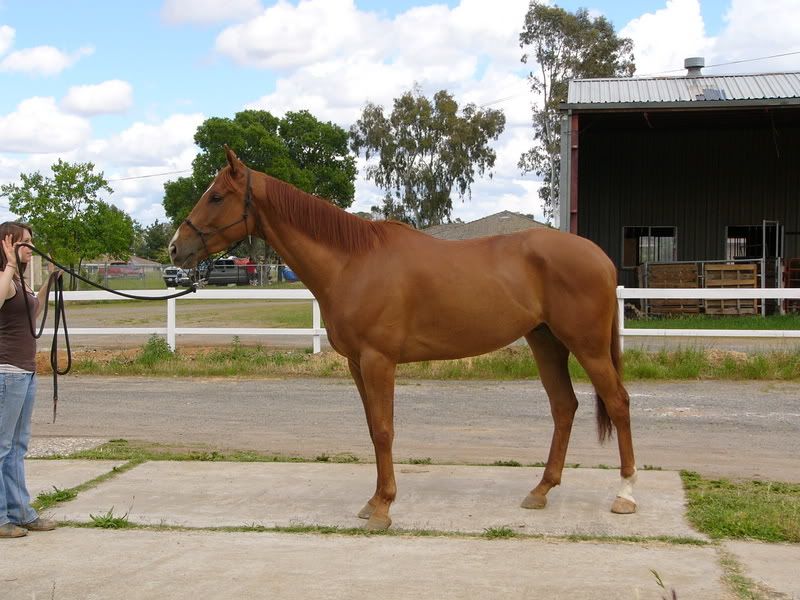 he's standing a little funny but.. w/e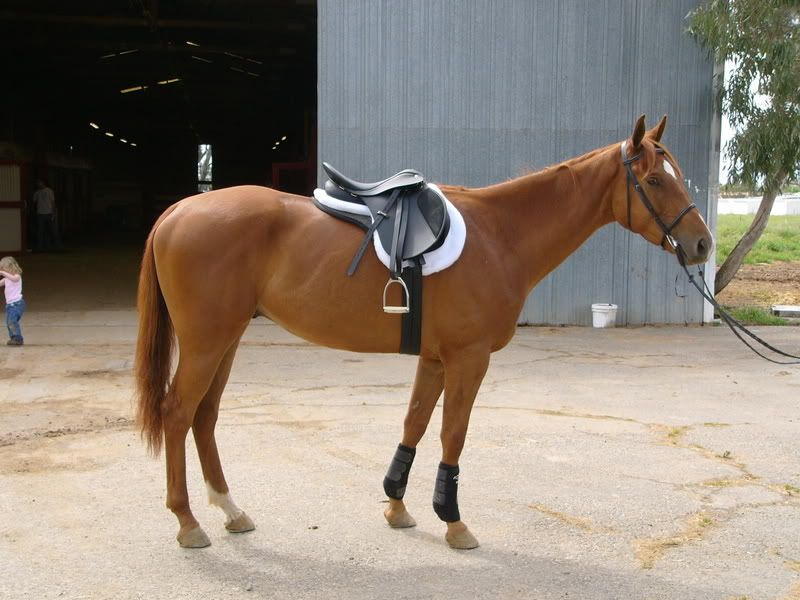 haha.. again standing funny..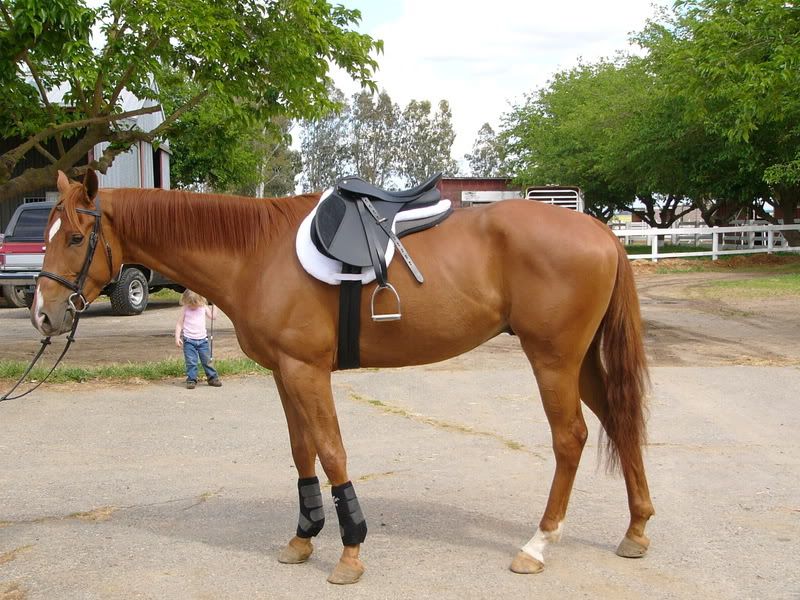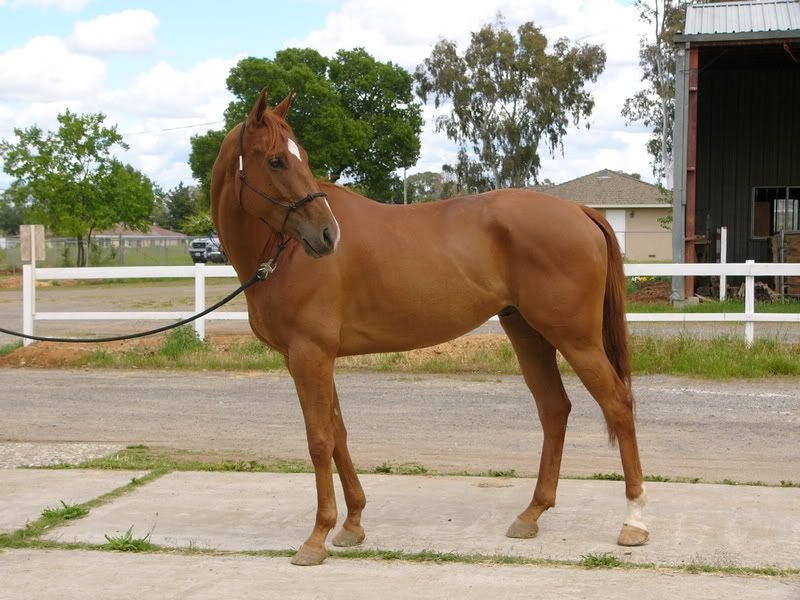 thanksagain
I love the looks of Toby and he looks like an amazing horse!! The only thing I can see is he's a little long in the croup and he does need some muscling. A little hint for building those hindquarters. Back him up hills or wherever you can. Builds muscle pretty fast. He's beautiful!
For hunter/jumpers, the mane is usually pulled to 4 inches so it can be braided.His tail could be a little longer, but it ok.But he does need more muscle.
What a lovely horse! I really like his soft, kind eye. Aside from looking like a youngster in need of some toning, I think he looks like a nicely balanced horse. Congratulations, and good luck with him!
Once he fills out, you're going to have a really nice horse, congrats.
Thanks guys

yeah he is a sweetie.. his face commpletly portrays him.
He is a good looking horse, just tighten up your halter a bit.